Canon just announced their latest addition to their Cinema EOS camera lineup – the new Canon EOS C200. The new camera very much resembles a "mini C300 Mark II" or even, dare I say it, "Mini C700" of sorts. The big new feature here in the Canon C200 is 4K DCI Raw internally onto a CFast 2.0 card on the side of the camera. Canon call their new Raw codec – Cinema Raw Light, which apparently results in a 12bit recording at a rate of about 1 Gbps, giving you about 15 minutes on a 128 GB Cfast 2.0 card. Better start saving that money for CFast 2.0 media – good thing is at least prices have come down since 2014, and you can grab a 128GB Sandisk Extreme Pro Cfast 2.0 card for about $350 at B&H.
This is a huge step in the right direction for Canon as it is their first pro camera to do so. And as a matter of fact, apart from the Blackmagic URSA/URSA Mini cameras, there aren't any other affordable, sub $10K cameras that can do 4K raw or any kind of raw internally. Even the $30K+ top flagship Canon C700 can only do Raw to an external proprietary CODEX recorder. Interesting move indeed, nice one Canon! Man, it's been a long time since I've given Canon high praise!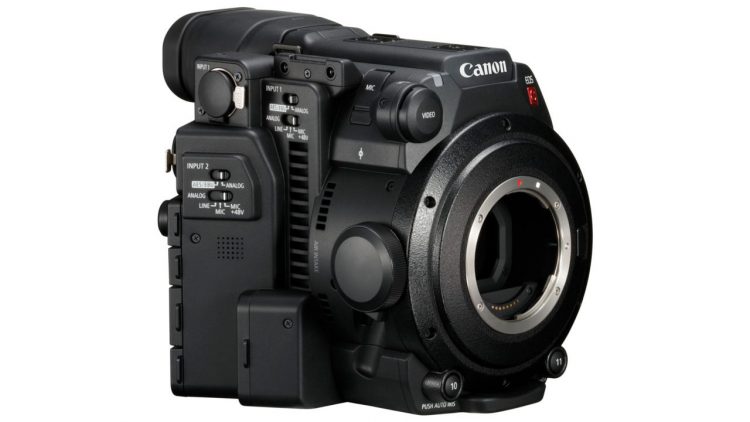 Official Canon C200 Promo film:
"Building upon the success of our Cinema EOS system and taking into account feedback from users in the field, the new Canon EOS C200 and EOS C200B Digital Cinema Cameras provide powerful and versatile solutions for production users eager to expand their creativity and explore the possibilities of HDR cinematography," said Yuichi Ishizuka, president and COO of Canon USA.

"With an innovative new file formats available, alongside improved operability that professionals need, the new generation of Cinema EOS cameras are poised to become the camera of choice for many in the filmmaker community."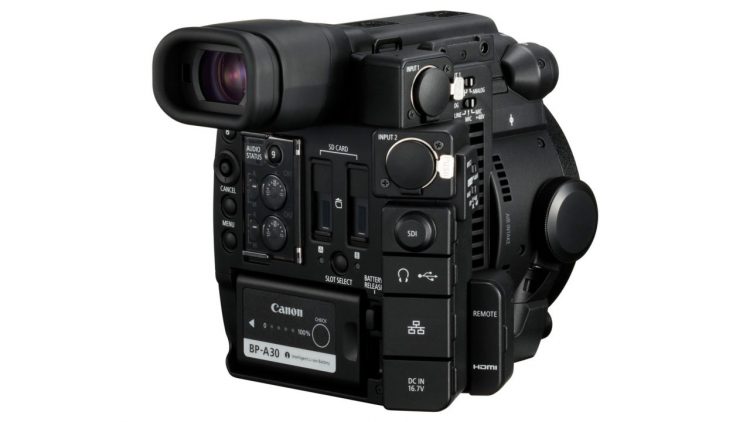 Moving on – the sensor is Super 35 size CMOS 4206 x 2340, that I am told is the sensor from the C700, which is also a big deal. Like the C300 Mark II, the new EOS C200 is equipped with the industry-leading Dual Pixel AF, which kicks the crap out of the competition. It's just so damn good.
Pricing is as follows:
$5,999 (body only) – no EVF, LCD, or side handle
$7,499 with the above.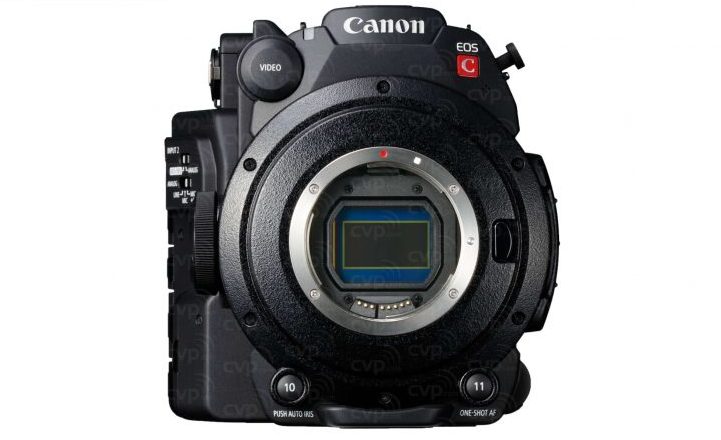 Canon EOS C200 Features
4K DCI Cinema RAW Light

4K/60p – 10 bit onto CFast 2.0
4K/30p – 12 bit onto CFast 2.0

Internal Compressed Codec options:

Full HD 120fps Continuous with no sensor crop
4K/60p Long GOP 8bit 4:2:0 at 150 Mbps in MP4
4K/24/25/30p Long GOP 8bit 4:2:0 at 100 Mbps
2K/HD at 35 Mbps 8bit 4:2:0 in MP4
Recorded onto SD cards

Up to 15-stops dynamic range (Cinema RAW Light)
Canon LOG 3
Dual Pixel CMOS AF with touch control and extensive shooting functions
Easy operation and flexible configuration
HDMI 2.o Out – 3840 x 2160 out
SDI Out – 1080/60p out to external recorders
Uses C300 MKII BP-A30 and BP-A60 batteries
XF-AVC 4K internal codec coming Q1 2018 as free firmware
Price: £7,699 inc VAT (£6,415 ex VAT) 
$7499 Pre-order at B&H/Adorama
$5,999 Body Only (No EVF, No LCD, No side handle) – B&H/Adorama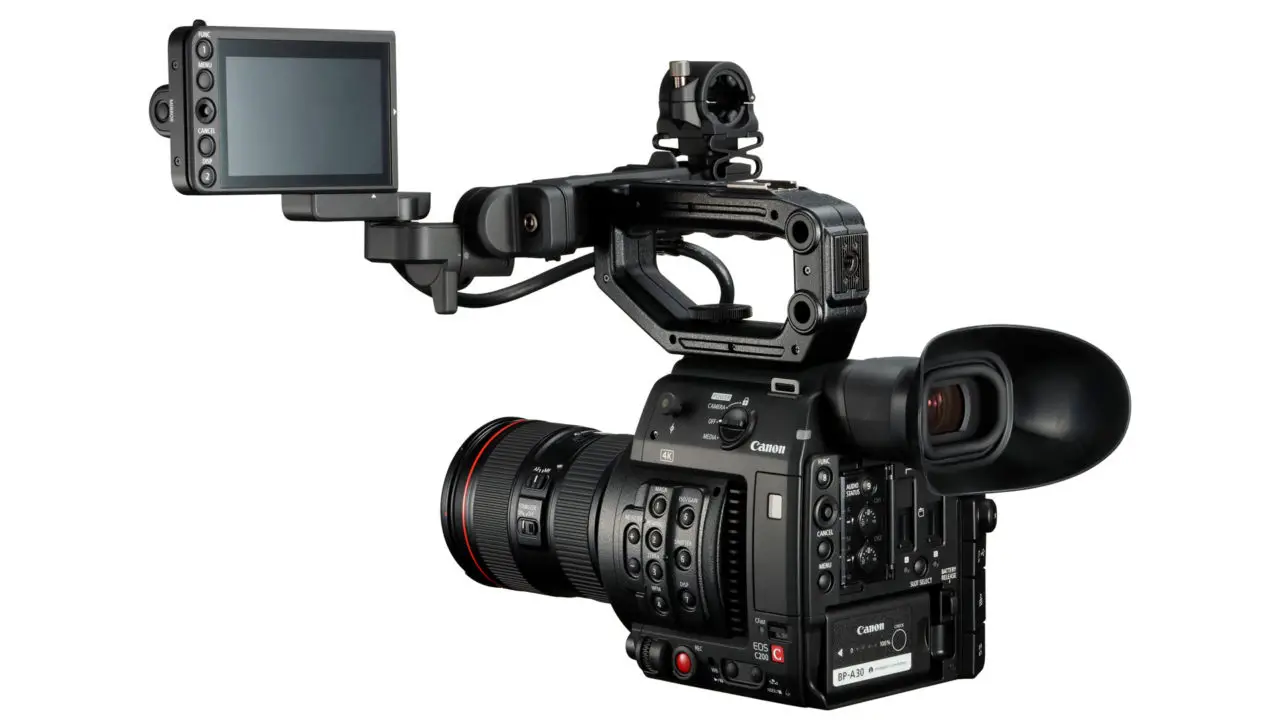 Canon EOS C200 Tech Specifications
Sensor: Super 35mm type CMOS 9.84 MP (4206 x 2340)
Effective pixels per sensor
Approx. 8.85 megapixels (4096 x 2160): When 4096 x 2160 or 2048 x 1080 is selected as the resolution
Approx. 8.29 megapixels (3840 x 2160): When 3840 x 2160 or 1920 x 1080 is selected as the resolution
Signal-to Noise Ratio: 50.00 Hz mode: 53 dB (Typical)
[3840×2160/25.00P, Canon Log 3 Base sensitivity ISO800 (Dynamic range 1600%),HDMI OUT]
Dynamic Range: 15 Stops (Cinema RAW Light), 13 Stops (MP4/Canon Log3)
Image Processor: Dual DIGIC DV6
Lens Mount: Canon EF Mount
Lens Magnification factor (for EF Mount lenses, including Cinema Primes)
At 4096 x 2160 or 2048 x 1080 resolution: Actual focal length x approx. 1.460
At 3840 x 2160 or 1920 x 1080 resolution: Actual focal length x approx. 1.534
Changeable Lens Mount
Yes, mount change to PL mount possible via Canon Service centre (Paid for service)
Peripheral illumination correction
Yes with compatible lenses
Built-in ND filters
Focus control
Manual via lens, manual via RC-V100 Auto Focus (Dual Pixel AF Approximately 80%(vert.),80%(horiz.))
Iris control
Manual Via camera body or RC-V100, fine, 1/2 or 1/3 step increments, Auto (with compatible lenses), Push Auto Iris
Image stabilization system
Recording time (CFast 2.0™card)
128GB card 15 Mins (4K Cinema RAW Light 1Gbps VBR)
Recording time (SD Card)
128GB card 110 mins (MP4, 150Mbps) 485Mins (MP4, 35Mbps)
Recording Formats
Cinema RAW Light, (CFast 2.0) MP4 XF-AVC (SD card. XF-AVC)
Recording Frame Rate
59.94 Hz mode (59.94P/29.97P/23.98P
50.00 Hz mode (50.00P/25.00P
24.00 Hz mode (24.00p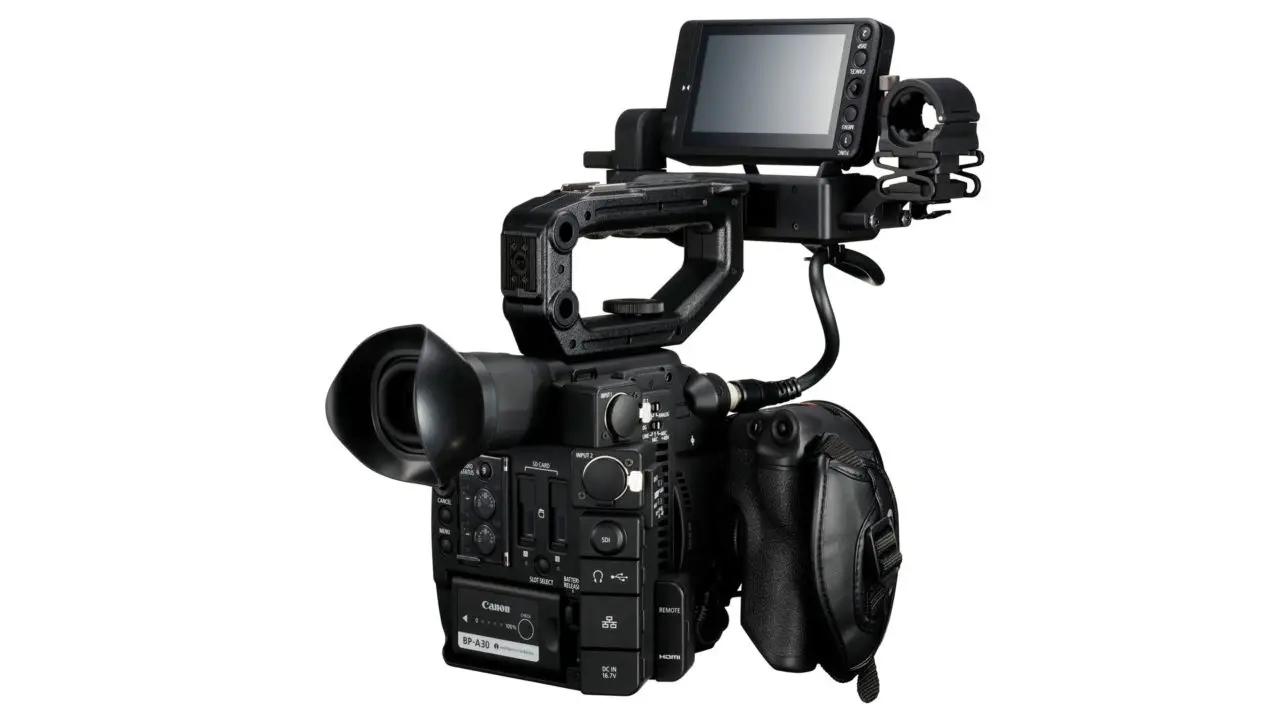 The big features for me are the internal 4K Raw of course, as it does bring significant benefits at the expense of the extra burden in post, the C700 sensor, the new redesigned LCD, which is now a touchscreen is also huge! The Dual Pixel AF support was expected of course, and that's also a huge benefit. They also seem to have ported the awesome built-in ND filters from the C300 MKII – which are cover up to 10 stops – great news for event, wedding and docu shooters.
On the downside of things – the gimped internal 4K codec – its a LONG GOP 8 bit 420 codec. Come on, its 2017. It's a $8-9K camera. It deserves a better internal codec for those who don't want to or dont need to shoot Raw. If you need to shoot vanilla 1080p with the C200 – upon release you get a shoddy 35Mbps 8 bit 4:2:0 that would severely hinder your chance of getting your footage broadcast approved (unless you use an external recorder, but I think in 2017 we're well past those days…)
Sure, Canon say they will release a firmware update for a more juicy XF-AVC 4:2:2 codec early next year, but all in all, the C200 looks will remain an 8bit camera, unless you shoot internal 4K Raw and deal with the extra leg work in post to create a more robust 2K/HD deliverables from it.
Nevertheless, the C200 brings a bit of fresh air into a stale lineup and I for once am excited about using a Canon cinema camera again.
Claim your copy of DAVINCI RESOLVE - SIMPLIFIED COURSE with 50% off! Get Instant Access!