Created by Danish startup company Paralenz, this small, lightweight and extremely durable action cam seems to be the perfect fit for all scuba divers and other sports enthusiasts alike who want to share their underwater experience with the world. Unlike other rivals in this market segment, the Paralenz Dive Camera can be submerged without a housing, plus users don't need to use filters or manually set the white balance to get neutral colors while filming underwater.
The innovative action cam comes equipped with a built-in pressure sensor that helps to autocorrect the color according to your current depth. With its 8 MP sensor, the Paralenz action cam can shoot 1080p at 100 fps, 4K up to 30fps as well as 720p up to 240fps for some stunning underwater slow motion videos. The cylindrical enclosure of the unit is made from military grade aluminum with an extra waterproofing that allows it to go to 200m/656ft with no additional housing.
Paralenz – Built for a purpose from Paralenz on Vimeo.
Meanwhile, the built-in LiPo 1600 mAh battery provides more than two hours of continuous recording in 1080p on a single battery charge. The special thermal foam, on the other hand, minimizes battery discharge and makes possible to film even in cold water. Users can easily re-charge the camera in less than one hour with the included USB cable depending on the power source.
Additionally, the Paralenz Dive Camera boasts built-in image stabilization along with lens distortion correction for capturing some smooth and professional looking videos. T-rails located around the Paralenz Dive Camera enables fast and easy mounting of all kinds of accessories. You can quickly mount the camera using just one hand, even with gloves on. The buttons of the Paralenz Dive Camera are magnetic with vibration feedback which makes operation incredibly intuitive and easy to use.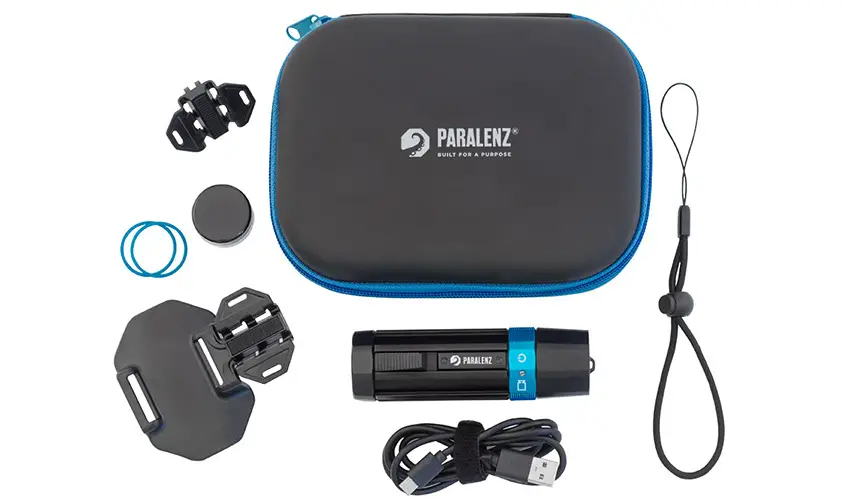 Paralenz Dive Camera Specifications
Supported Video Resolution – 4k@30 fps / 1080p@100 fps / 720p@240 fps (.MOV;H.264)
Waterproof to 200m/656ft/21atm
8MP Stills
0.5" OLED
White Balance – Normal + DCC (Depth Color Correction) (can be turned on/off)
Battery Life – LiPo – 1600 mAh / 2+ hours recording (1080p – 30 fps)
Built-in Image Stabilization
Pressure/Temperature Sensors
Dual band WiFi, Bluetooth & USB Connectivity
Usable with gloves
140° degrees w/ lens distortion correction
Weight – 161 g (5.6 oz)
Dimensions – 116 x 35 x 38 mm (4.5 x 1.4 x 1.5")
Storage – 128 GB Micro SD-card (Class: U3 or V30)
Price:$599/€649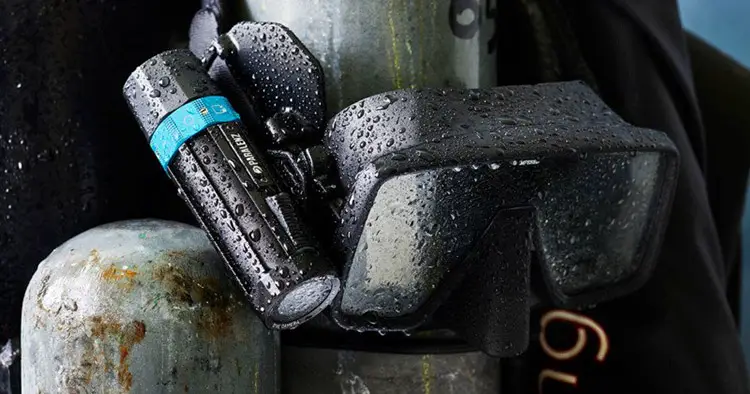 The Paralenz Dive Camera records .MOV files ( H.264 codec) on a Micro SD-card (Class: U3 or V30) up to 128GB and also provides Dual-band WiFi, Bluetooth & USB connectivity options for quick and fast offload of the captured media. What's more, the camera creates logs for your dive as soon as it's under the surface and displays the data in your videos and pictures.
The dedicated Paralenz mobile app generates a graph where it links photos and footage with the time and depth. That way, users can access all the recordings along with the number of dives, max depth, average temperature, total time spent underwater, etc. The Paralenz Dive Camera currently sells for $599/€649, so if you are interested in underwater videography and want to learn more about this enticing product, head over to the Paralenz official website here.
Claim your copy of DAVINCI RESOLVE 16 - SIMPLIFIED COURSE with 50% off! Get Instant Access!