The new budget full-frame Canon 6D Mark II was officially announced today with a new 26.2 megapixel full-frame CMOS sensor, a new swivel touch screen, Dual-Pixel AF, and sadly only 1080p/60 video. After plenty of rumours, the 6D Mark II is now a fact. It will cost $1,999 US (and oh, how funny £1,999 in the UK) and for that money you do get some really great and interesting features depending on which side of the fence you sit primarily – the photo or video.
The new Canon 6D Mark II is yet another confirmation of Canon's strategy for pro video – they already have a healthy, (though costly), very capably and expanding Cinema EOS line of "proper" cameras, and certainly don't want to give enthusiasts and professionals the features they deserve. At least not in a mid-level DSLR. Or any DSLR below the Canon 5D Mark IV.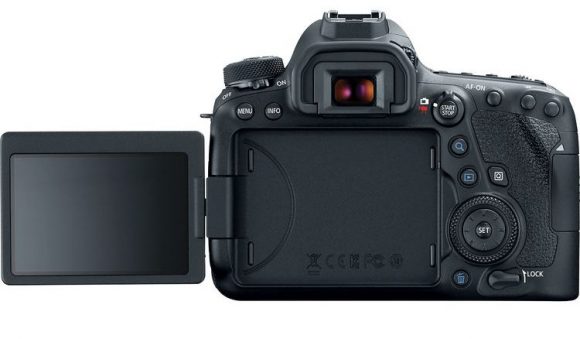 But this isn't a camera meant for "pro" video? Or is it? To me the new Canon 6D Mark II is pretty much the perfect vlogging camera – there is finally a swivel touch screen on a Canon DSLR! Yeah, and it only took them like 5 years to do it.
You do however get good old vanilla flavoured 1080p/60, which for a daily vlogger is more than enough; keeping the workflow quick and not too storage heavy. The addition of the amazing Canon Dual-Pixel AF with Movie Servo is probably the best thing about this camera – keeping your mug in focus when you stroll, run, do whatever in your boring daily vlogs (as you can tell, I am not of fan of such video fads).
However, this same-old-song approach, brings me to my obvious point – Canon's stubbornness to include some form of 4K video recording format of any kind in a sub-5D Mark IV DSLR is getting to the point of trolling the very customers that have been loyal to the brand for many years. Present company included. There was a time when Canon DSLRs were the only game in town for enthusiast/start-up video work.
But the game changed; long time ago, and it changed quickly. And I think that Canon saw that, and made a decision to focus on their CinemaEOS line and keep their mid-range and low-end DSLRs basic on the video side of features.
For 2 grand today, I can buy a Panasonic GH5 (which I do own, and love) and I can not only have 1080/60p video, but also 4K, UHD, Anamorphic, 180fps Full HD slow-mo, a more compact form factor, etc. Not to mention the other even cheaper options for decent 4K video today in a compact/DSLR-like mirrorless form factor…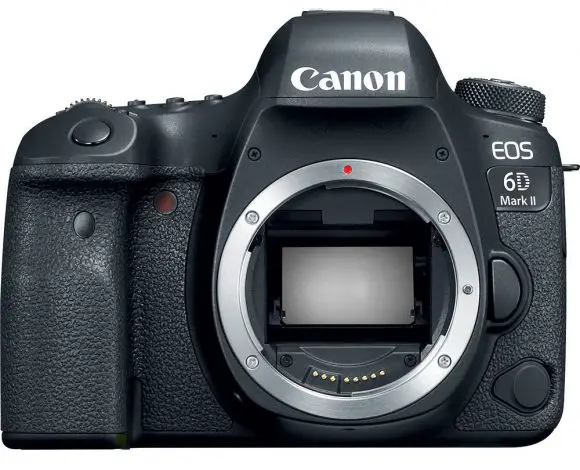 No, there is no Canon LOG in the 6D MK II – here are the available picture profiles:
Auto,
Standard,
Portrait,
Landscape,
Fine Detail,
Neutral,
Faithful,
Monochrome,
User Defined (x3)
B&H have an informative First Look video on the new Canon 6D Mark II, which you can check out below.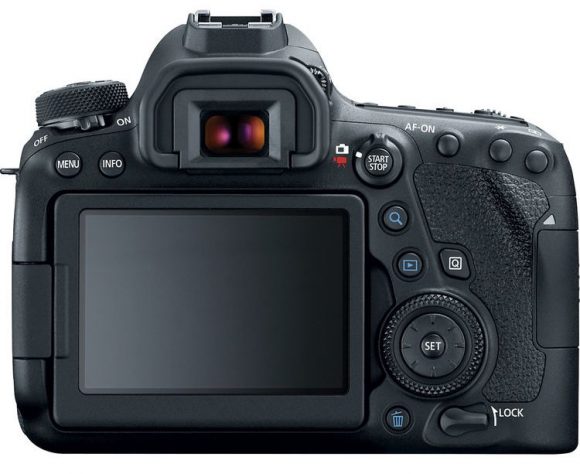 Canon 6D Mark II Features
26.2 Megapixel Full-Frame CMOS Sensor
DIGIC 7 Image Processor
45-Point All-Cross Type AF System
1080p/60 fps; Electronic IS
3.0″ Vari-Angle Touchscreen LCD
Dual Pixel CMOS AF and Movie Servo AF
Max ISO up to 40,000 (Expanded to 102,400)
6.5 fps Shooting; Time-Lapse & HDR Movie
Built-In GPS, Bluetooth, & Wi-Fi w/ NFC
Dust and Water Resistant
Single SD Card Slot
Canon 6D Mark II + 24-105mm f4 II – $3,099 (B&H, Adorama)
4K video isn't everything in a camera spec these days, but in 2017 for a camera that costs 2 grand, it pretty much should be a standard feature. But alas, this is Canon we're talking about here, so I am not surprised at all.
And this is coming from someone who has owned a Canon 7D, 5D II, 550D, 2 x C100's and is about to get a Canon C200… The 6D Mark II could have been the prefect B-cam to it, but sadly it appears that Canon have made a really nice vlogging DSLR. Oh, and I am sure it will take amazing photos too… For the photographers out there – best to check out the full specs of the 6D II here.
Again, not having used the camera, I am not saying anything about the camera's performance, I can't possibly know this without testing it first, but knowing Canon's quality – I am sure it will do pretty well.
But it is 2017, and the whole photo/video convergence/hybrid BS is real. 4K video is mandatory in any DSLR or mirrorless camera over $1000…
Claim your copy of DAVINCI RESOLVE - SIMPLIFIED COURSE with 50% off! Get Instant Access!