The new Leica Thalia cine primes are set to bring some major excitement to the world of large format digital cinematography – a niche area that is usually reserved for a very select group of big players. And the name Leica certainly fits that bill.
Leica's new Thalia lineup is comprised of 9 focal lengths from 24mm to 180mm with some stupendously gorgeous round bokeh and 60mm image circle good for even the largest sensors in the world of cinematography today – the RED 8K Vista Vision Dragon and the ARRI Alexa 65. Of course, 35mm full frame and the good old Super35 gauge are also covered.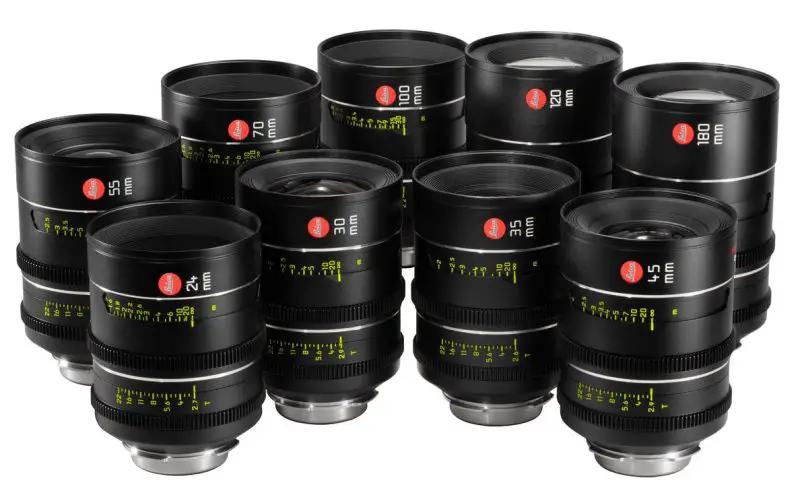 While the Leica Thalia lenses are not technically "vintage lenses", they do offer many desirable image characteristics that have driven cinematographers to pair older lenses with digital sensors. According to CW Sonderoptic, the Thalia's are clear without being overly sharp and focus is smooth and forgiving without looking soft. Skin tones are natural and smooth with accurate colour rendition.
The innovative 15-blade iris design of the Leica Thalia lenses maintains a circular iris through all aperture stops, a feature that is highly desirable as this design creates a very pleasing and cinematic bokeh. Out-of-focus elements maintain their structure, which further adds to the sense of dimensionality in the image.
ACs will be pleased to know the Thalia's have a long 270 degree focus throw, and the both the focus and iris barrels are matched (i.e. in the same position on all focal lengths) to accommodate quick lens changes.
Leica Thalia Features / Highlights
9 Cine Primes – 24mm to 180mm T-stops varying from 2.2 to 3.6
60mm diagonal Image Circle covers:

RED 8K VV
ARRI ALEXA 65
VistaVision,
35mm Full Frame – 5D mark IV, A7sII, A7rII, Canon 1DX II,
Super35 – the lot

Stainless steel PL Mount (XPL for ARRI Rental)
95 mm fronts on all lenses in set
92 mm screw-in filter (same as Summilux-C)
Rear net holder
Matched barrels: Focus and Iris Ring locations in same position for all focal lengths
Standard 0.8m pitch lens gears
Metadata: /i Technology lens data contacts
270 degree focus rotation
15-blade iris for super-round bokeh at all apertures
Price: TBD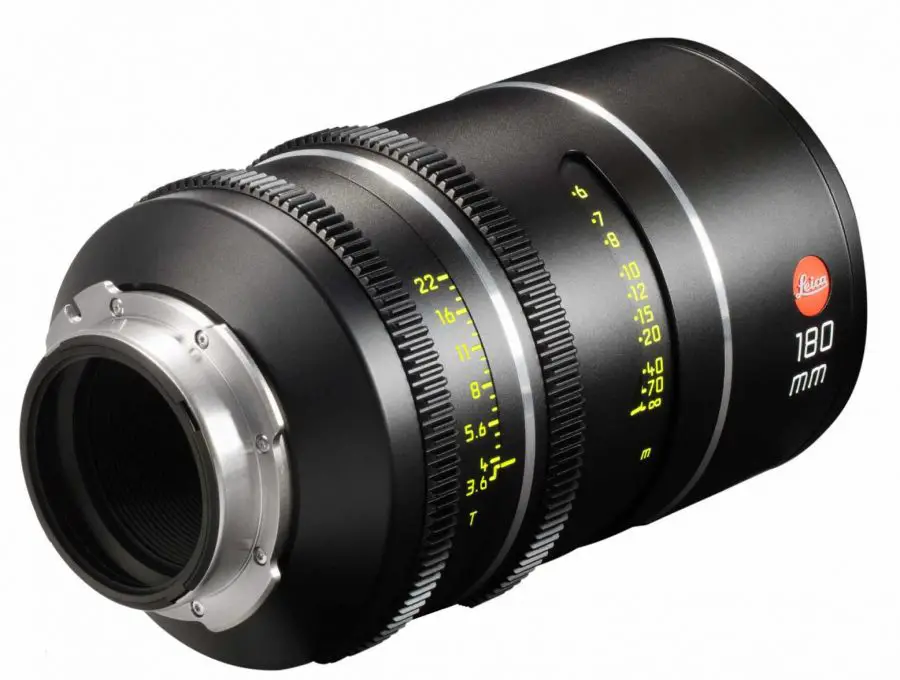 Gerhard Baier, CW Sonderoptic's Co-Managing Director for Sales, Marketing and Business Development, said:

…These lenses invite you to play almost like a musical instrument—to play with light. They are clear without being overly sharp. Focus is smooth and forgiving without appearing soft. Skin tones are natural and smooth with an accurate colour rendition.

"Images captured with the Leica Thalia lenses appear to have an added depth and dimensionality, especially on large sensor cameras, because of their gradual focus fall-off. Rather than having even, flat planes of focus across the entire frame, the Thalia lenses have a gentle transition between in and out of focus objects that is consistent with the way we see things, and yet is different from the images of most modern lenses."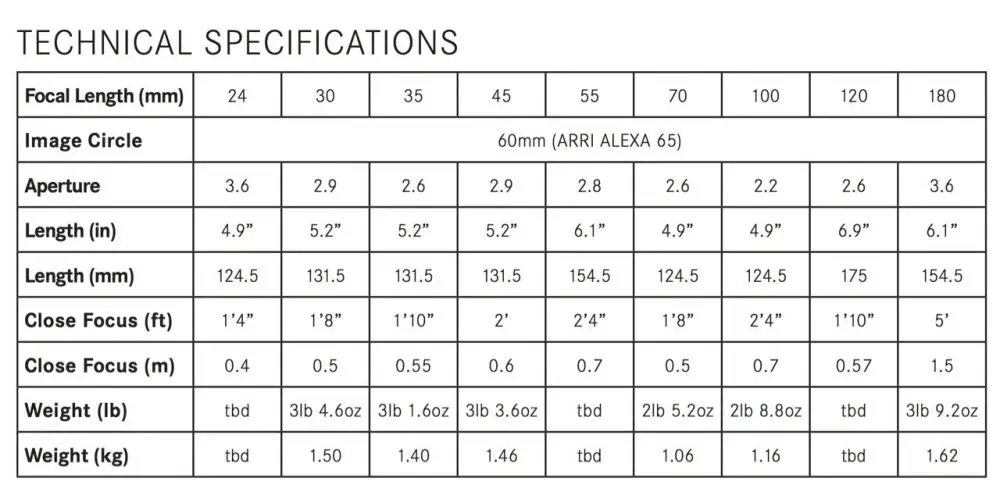 CW Sonderoptic will ship 6 Thalia lenses in the Summer – 30mm, 35mm, 45mm, 70mm, 100mm, 180mm, while the remaining focal lengths (24mm, 55mm, and 120mm) are more likely to be available towards the end of the year.
Pricing has not yet been officially announced, this is more likely to be revealed at NAB 2017 next month, but in either case, they won't be cheap.      
[via FDTimes] 
Claim your copy of DAVINCI RESOLVE - SIMPLIFIED COURSE with 50% off! Get Instant Access!