DJI recently revealed the pricing of their latest DJI Ronin 2 gimbal designed for heavier cine camera payloads; the Ronin 2 will cost you a whopping $6,999 US and is estimated to start shipping end of August. Announced at NAB 2017 back in April this year,  the new DJI flagship 3-axis gimbal stabilizer has been redesigned with a new chassis, beefier motors enabling it to carry payloads of up to 30 lbs (around 13kgs). The DJI Ronin 2 motors are said to be five times more powerful than the ones in its predecessor, but that's not all that is new.
The DJI Ronin 2 has new features such as an integrated touchscreen on the body itself, foldaway feet attached to the bottom, quick release mount, an enlarged camera cage, 50mm extendable arms and more. In addition, there is a new two-axis operation mode specifically designed for mounting the gimbal to Steadicam systems on the fly.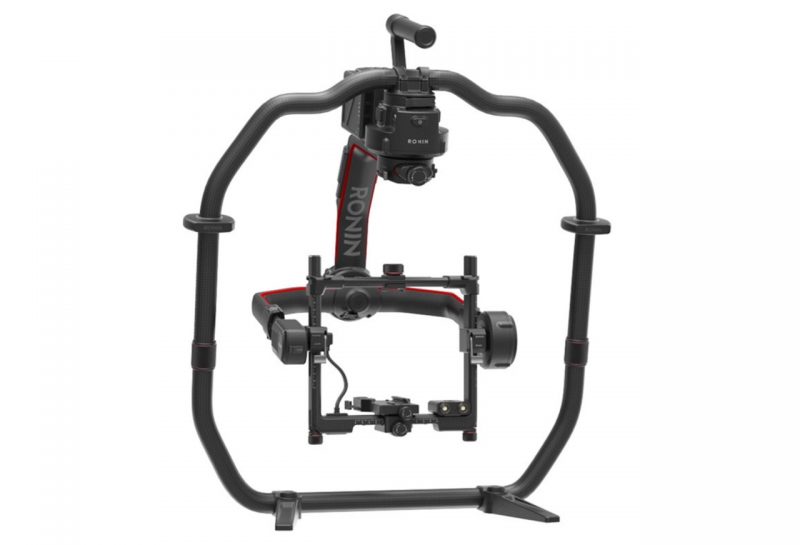 DJI Ronin 2 Highlights
Supports from DSLRs to Cinema Cameras
30-Pound Maximum Payload
Enhanced SmoothTrack Algorithm and GPS
Upright, Underslung, and Briefcase Modes
Easy Underslung/Upright Transitions
2-Axis Mode for Use with Steadicam
Retractable Feet/Self-Supporting Design
Camera Control for Select Cameras
2.4 / 5.8 GHz Switchable Remote
Up to 0.6-Mile Control Range
Available: End of August
Check out the official promo short film, shot with the Ronin 2 and DP-ed by Claudio Miranda, ASC (Oblivion, Curious Case of Benjamin Button), who you may remember also shot the DJI Inspire 2 promo film:
Behind the Scenes:
The DJI Ronin 2 also features a redesigned carbon fibre style frame, providing sturdy build quality while making the platform durable, lightweight and easy to carry at the same time. New fold-away feet enable the operator to set the platform down during handheld filming without the need for a separate stand.
The motors are enclosed in a splash-proof housing with internally routed power whereas the SDI and data cabling enables worry-free shooting in the most demanding environments. Powering such a beast is of course a concern, but DJI have sorted that out – the Ronin 2 has dual hot-swappable batteries that are capable of operating simultaneously and independently to provide 2.5 hours of runtime to power the gimbal and a RED Dragon camera.
What's more, the flagship gimbal comes equipped with multiple power and data ports that allow users to power cameras and all accessories without the need for multiple power systems. Ronin 2 uses the same ultra-fast charging, high-capacity, self-heating batteries as the DJI Inspire 2, plus the entire battery system is fully detachable to provide a portable power supply for any 12-volt P-Tap powered camera or accessory.
Does this sound and look very familiar? Indeed, when it was unveiled at NAB 2017, I was quite surprised to see that the Ronin 2 looks very much like the Freefly Movi Pro, which combined with the price, may raise a few eyebrows. I get it why the Movi Pro is $6500 (and even cheaper than the Ronin 2 at this stage), but Freefly, being the original innovators, have always had premium pricing on their products, while DJI on the other hand was offering, and still does on most products, more affordable pricing.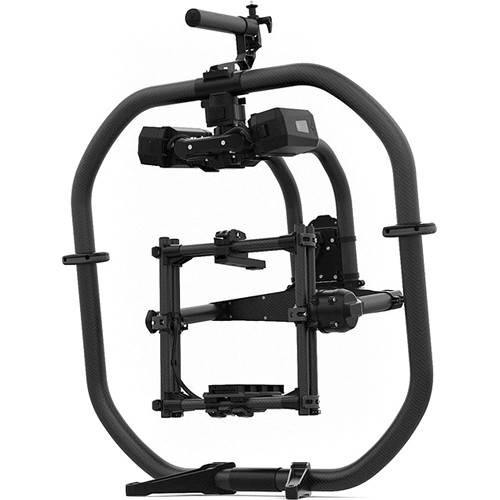 Sadly, this isn't the case with the Ronin 2, as at $7K it becomes a really tough proposition for most shooters. Sure it does offer a staggering amount of features, it looks beefy as hell and I am sure it will perform quite well, but I think it will have a tough time with that price tag.
What do you guys think of the pricing of the Ronin 2? Anyone ordered one yet? Let me know your thoughts in the comments below.
Claim your copy of DAVINCI RESOLVE - SIMPLIFIED COURSE with 50% off! Get Instant Access!