Ever since the announcement of the new Fujinon MK series compact (and affordable) cine zooms earlier this year, Sony F5 and F55 owners have been frowning at the fact they couldn't use the Fuji MK 18-55mm and 50-135mm zooms on their FZ mount CineAlta cameras. Exclusively available in Sony's E mount, the Fujinon MK series zooms have been making waves around camera pros shooting primarily fast paced/docu-style content. Well, the good news for these F55/F5 owners, is that UK lens service specialists MTF Services are now offering a FZ and Micro 4/3 lens conversion for the Fujinon MK Series compact zoom lenses – the 18-55mm T2.9 and the 50-135mm T2.9, which are natively available only in E mount (and Fuji X mount).
Panasonic GH5 and soon Panasonic EVA1 owners can also benefit from this service as MTF services can also switch the MK Fujis to Micro 4/3 mount. You would need to send your lens to the MTF workshop in East London, where they will swap the mount to either FZ or Micro 4/3, test the lens and send it back to you. The availability of such service in the UK is good for UK and European based shooters as they don't have to send their lenses all the way to the States (Duclos) to have such service done.
No official info on pricing yet, but I doubt this would cost more than a couple of hundred pounds.
Check out MTF Services by visiting their website here or give them a ring at the phone number at the bottom of this post.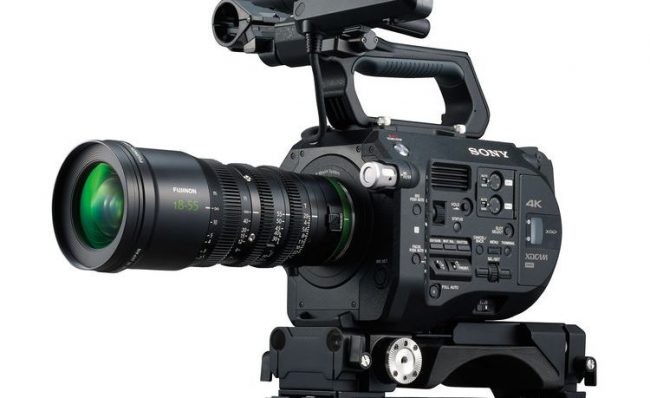 Fujinon MK Series 18-55mm T2.9 Highlights
Designed for Super35/APS-C format sensors
Exclusive for Sony E mount (for now)
No breathing, parfocal, no focus shift on axis
Long focus throw – 200 degrees
Independent, manual, 0.8 pitch geared Iris, Zoom and Focus rings
Lightweight & Compact – 980 grams/2.16 lbs
85mm front / 9 blade aperture
Macro function and back focus adjustment
Fuji X mount versions to hit by end of year
Colour-matched to 19-90mm/20-120mm Cabrio & other Fuji cine lenses
Pricing: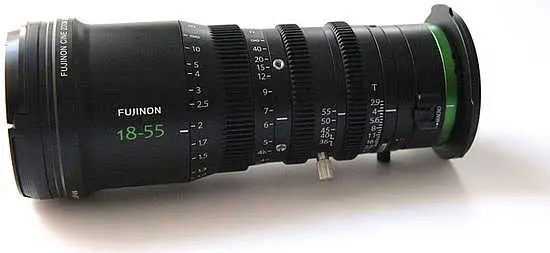 PRESS RELEASE
MTF Services Offer New Micro Four Thirds & FZ Conversion Service for Fujinon MK Lenses
Since the launch of Fujinon's MK lenses in February this year, users have continued to request a greater range of mounts beyond the native E-Mount that can be found on the 18-55mm and 50-135mm lenses. MTF have now addressed these requests and have designed brand new solutions to convert the lenses to Micro four thirds and FZ mount systems.
Fitting service
Fitting the new mount options for the Fujinon MK lenses will be offered as a service from the team at MTF Services. Simply ship your lens over to MTF's London-based workshop, and the team will fit your preferred mount before shipping back to you, fully tested, professionally adapted, cleaned and ready for use before being safely couriered back to your door.
Mike Tapa, Managing Director at MTF Services said: "Since these excellent lenses from Fujinon were launched earlier this year, we've had more and more of our customers asking for us to produce a solution to open up the use of the MK lenses for use across a broader range of camera bodies. We're now pleased to announce that we have designed brand-new adapter mounts for both micro four thirds and FZ systems to work seamlessly with both the 18-55mm and 50-135mm lenses.