This year's NAB Show in Vegas saw new cine lenses get announced left and right, and while "big boy" gimbal stabilisers, such as the DJI Ronin 2, and new cine primes might have been this year what new LED lights were to NAB a couple of years back, Litepanels sneak in an announcement about their next-gen Astra lights, which are now more powerful than ever.
The Litepanels Astra 1×1 LEDs have been a staple in the film and TV industries due to their quality output, hence why Litepanels' new Astra 3X and 6X LED panels now feature a significant increase in output and yet a decrease in power consumption. The bi-colour versions of the new Astra 3x and 6x are currently shipping at $1,045 and $1,425 respectively, while the daylight versions, which are a bit cheaper, are scheduled for release in September.
In addition, Litepanels also have a new updated Sola range including the daylight-balanced Sola 4+ and Sola 6+ LED Fresnels, which also incorporate new highly rated LEDs that produce greater output than their predecessors. Harnessing all of the benefits of LEDs, the latest Astra and Sola lights are ideal for both studio and on-location shoots. In addition to delivering higher-quality colour rendering, they can be powered by professional camera batteries, making them ideal for studios looking to save power and reduce costs.
"Filmmakers, broadcast studios, and content producers alike have commented on how our Sola and Astra lines continuously outperform other LED lights on the market today," said Pat Grosswendt, co-founder of Litepanels and professional gaffer. "And now, with their improved output, these lights can be used in a variety of applications with the added benefit of being able to go fully mobile with battery power. Users can take these upgraded lighting solutions into remote locations without being tethered to a wall outlet, which ultimately saves them time and money on set."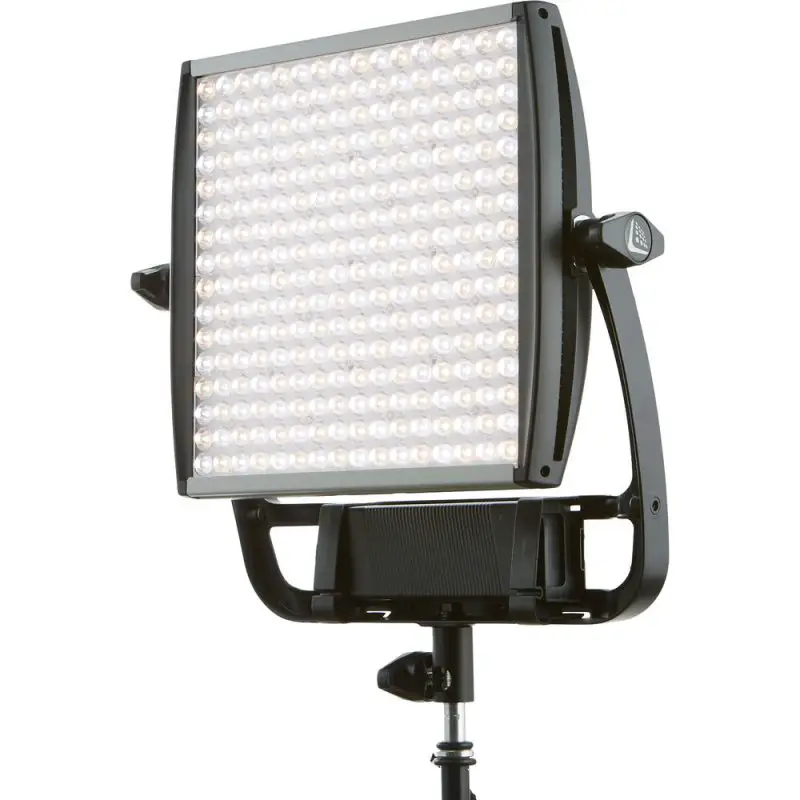 Litepanels Astra 6x Bi-Colour Features
Premium selected LEDs paired with custom optics
Flexible,  modular  concept
Optional communications module allows the brightness, colour temperature, and cooling mode to be controlled via DMX or Bluetooth
Optional yoke mounted Gold Mount or V-Mount battery plates
Field replaceable fan module and external power supply
Modern  fixture  design
Easily identifiable and ergonomic manual controls for dimming, color, and power status
Aluminium I-beam core construction to provide maximum durability and superior thermal management
Integrated smooth dimming from 100% to 0 with no color shift
Flicker-free at any frame rate or shutter angle
Aluminium accessory mounting points and lens/filter rails
End cap exhaust vents angle downward to direct air flow away from the fixture and help prevent foreign material from entering
Durable, industry standard 3-pin XLR locking power connector
Yoke mounted power supply and optional battery plates with dual integrated cable guides
Removable TVMP connector for flexible mounting options
2x alternate ¼-20 mounting points
The Astra 3X and 6X 1×1 panels are offering up to 50 percent more intensity across all models while drawing less power allows for longer battery run time. The new Astra 6X is six times brighter than the original 1×1 model while the Astra 3X is three times brighter.
Like all Astra panels, both of these new lighting series feature high CRI and TLCI that yields exceptional colour reproduction. The bi-colour models allow for transitional colour tuning from daylight to tungsten to accommodate any lighting situation. Also, with smooth dimming from 100 percent to 0 percent and no colour shift throughout the entire range, colour and intensity can be quickly adjusted either manually or remotely via the available optional Bluetooth and DMX communications modules.
Compared with their predecessors, the daylight-balanced Sola 4+ LED Fresnel offers a greater than 120 percent increase in output while the new Sola 6+ has an incredible 50 percent increase. Producing full-spectrum, directional illumination, the new Sola 4+ and Sola 6+ offer the controllability and light-shaping properties inherent in Fresnel lights, but at a small fraction of the power draw of conventional Fresnel lighting. The custom Fresnel lenses emit an even, collimated light source that can be focused and controlled for maximum flexibility.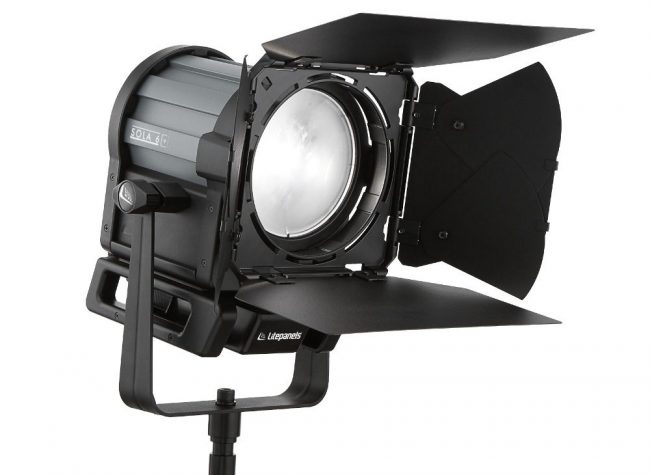 The Sola range of LEDs provides cool daylight illumination with the unique ability to control both focus and intensity via standard DMX 512 protocol and without the heat generation of a traditional Fresnel.
In addition, these Sola LED Fresnels save on production time by allowing for a quick setup with DC operation via professional camera batteries such as Anton/Bauer Gold Mount and V-Mount 14.4 V batteries. For a faster break down, the lights' cool-to-the-touch operation means that users won't have to wait for them to cool off, unlike traditional Fresnel lighting. Additionally, the colour temperature of the Solas is designed to match existing daylight-balanced Fresnel fixtures, so they can be easily installed for side-by-side use either in the studio or on location.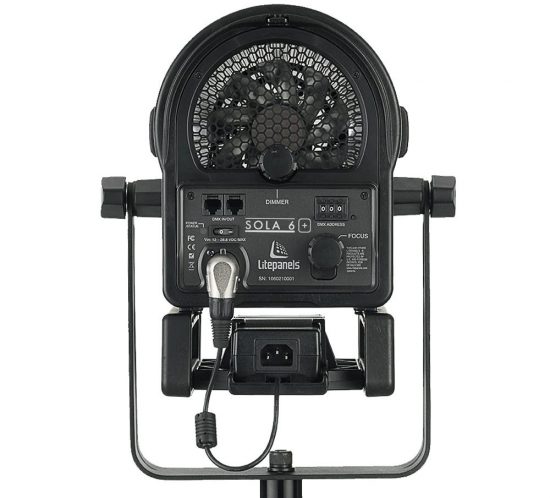 As the smallest DMX-controllable LED Fresnel on the market, the Sola 4+ only draws up to 53W from the outlet, making its lightweight and low-power operation perfect for rigging and travel. Likewise, the incredibly energy-efficient Sola 6+ draws only 104W, which greatly reduces HVAC costs in studios.
The Sola 4+ and 6+ lights will be available to ship by July. More information on the new Sola 4+, Sola 6+, Astra 3X, and Astra 6X is at litepanels.com.
Claim your copy of DAVINCI RESOLVE - SIMPLIFIED COURSE with 50% off! Get Instant Access!