ARRI have announced a new lineup of full spectrum ND filters for not only protection, but also a high degree of image control in the modern cinematography environment.
Due to the increasing standards of modern deliverables, current industry image quality demands such as 4K, High Dynamic Range, and Wide Colour Gamut, and an increase in customer and end-user demand for external filters of the highest quality, ARRI figured out it was only natural to create their own FSND external filter. Premium filters are not entirely foreign to ARRI, their ALEXA Mini and AMIRA cameras are already equipped with an internal FSND filter that is highly respected in the industry and purely colour neutral.
Now ARRI are entering Tiffen/Schneider filter territory and in their own words "the unsurpassed dynamic range of ARRI's camera sensors do not have to be diminished or distorted by external filters of lesser quality."
ARRI FSND will be available in the Panavision size (4 x 5.65″) in 0.3, 0.6, 0.9, 1.2, 1.5, 1.8, 2.1, and 2.4 ND strengths.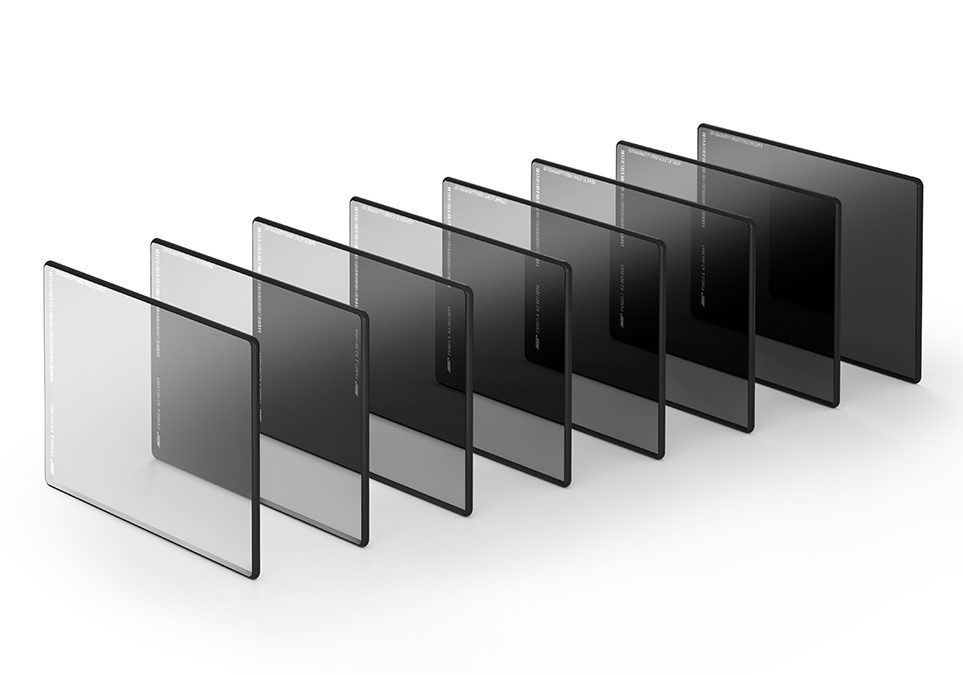 ARRI FSND Highlights:
Renowned Full Spectrum ND Filters from ALEXA Mini and AMIRA now as front filters
Highest contrast and truest colour transmittance for HDR capture
Multiple layers of coating for easy cleaning and prolonged filter life
Long-lasting CORDURA pouches lined with MICRODEAR anti-static cleaning cloth
Fast inventory tracking through unique, laser-engraved barcodes
Benefits compared to uncoated filters: Anti-Reflective coated filters provide lower reflectivity in the visible spectral range between 400 and 750mm and higher reflectivity in the near IR spectral range to improve colour neutrality and contrast (HDR).
ARRI Full Spectrum ND Features
Optical quality, Schott B270i glass with completely flat and parallel surfaces for image sharpness
Anti-reflective coating for contrast and top HDR deliverables
Hard coating for prolonged filter life
Hydrophobic and oleophobic coating for easy and fast cleaning
C-Shaped, black edge prevents chipping and reflection
Anti-static premium pouch for safe storage
Engraved, unique barcode for fast inventory tracking and proof of ownership
Purely colour neutral for true image capture
ARRI have not yet released delivery or pricing information for their FSND filters, however I'd expect to know more around IBC time. For more info on all things ARRI PCA head over to their website here.
Claim your copy of DAVINCI RESOLVE - SIMPLIFIED COURSE with 50% off! Get Instant Access!