Rotolight is an award-winning British LED lighting manufacturer, who recently announced the launch of the industry-first, all in one High Speed Sync (HSS) Flash and continuous on-camera LED lighting innovation simply called – the Rotolight NEO 2. Unlike traditional on-camera flash, according to the manufacturer, the new NEO 2 has no recycle time, which ensures users never miss a shot, making it the perfect light choice for today's modern high-frame-rate-capable cameras.
With more and more photographers being asked to shoot video at the same time or the other way around when using a mirrorless camera or a DSLR to do both, it kind of makes sense for someone to figure out how to accommodate a strobe and continuous LED light into one.
The new Rotolight Neo 2 can be simultaneously used as a continuous 'modelling light' and HSS flash, allowing the photographer to easily acquire focus in dimly lit situations and optimise composition. Designed for portrait photographers and videographers on the go, NEO 2 provides the 'shoot what you see' benefits of continuous light, and the flexibility of HSS flash (1/8,000th sec.) with 500% flash output, whenever users need more power or to freeze action. HSS also enables users to shoot with wider apertures to create beautiful separation between subject and backgrounds.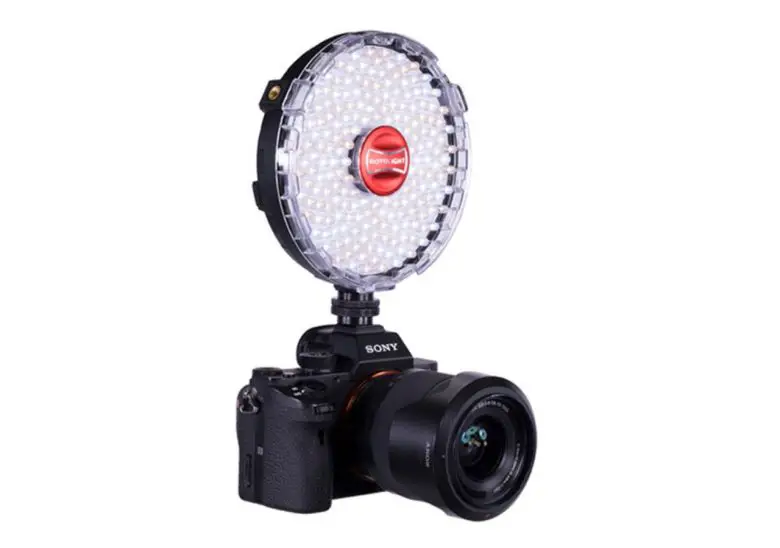 Rotolight has collaborated with Elinchrom to integrate its 'Skyport' 2.4Ghz HSS wireless flash receiver into NEO 2, eliminating the need to purchase a standalone flash receiver, whilst providing rock-solid reliability, range, flexibility and control for multiple off camera lighting setups.
Skyport enables users to wirelessly control up to 10 lights, in four groups at up to 200m (656 ft) with the new Rotolight HSS transmitter, optimised for Rotolight by Elinchrom. It is available on launch for Canon, Nikon, Sony, Olympus, Panasonic, and, shortly, Fuji camera systems, and compatible with all other Elinchrom Skyport devices.
Rotolight NEO 2 Features
Designed for Portrait/location photo & Video
Continuous LED light & high speed sync flash (1/8000th)
Built-in Elinchrom Skyport wireless flash receiver (200m/656ft)
Adjustable Colour Temperature (6300-3150K) in continuous & flash mode
Powerful soft output (2000 lux at 3 ft),
85% brighter than original NEO LED light
Flash mode provides 500% more light output(mains power)

250% on AA (NiMh or Li-ion) batteries.

No recycle time, no power loss. Ideal for high frame rate cameras.
Unrivalled battery performance:

85,000 full power flashes on 6 x AA (NiMH or Li-Ion)
or 1.5 hours continuous output at max power.

Outstanding colour accuracy (CRI 96) for gorgeous skin tone
Power by 6xAA(NiMh or Li-ion), DC or Dtap, mount on or off camera
Cinesfx Mode Delivers Custom Lighting Fx (Fire, Lightning, Tv, Gunshot etc)
True Aperture Dimming Calculates Your Aperture At A Given Distance
Totally Flicker Free Output, at any frame rate
Includes 4 piece filter kit

(Full and half diffusion, cosmetic peach skin diffusion, and magenta)
belt pouch
PSU and shoe

Price/Availability:
In case you missed the NEO 2 launch livestream from Rotolight's HQ in Pinewood Studios, London with Rotolight Master of Light Jason Lanier, you can catch up on the recording below:
"The NEO 2 is going to revolutionise how people use light, and eliminate the need for external flash. If you have those moments that you just cannot afford to miss, this is an incredible light for you. You'll never miss a shot," says Jason Lanier, a Sony Artisan of Imagery and professional photographer.

"I tested NEO 2 on a Sony A6500 at 11 frames per second," explains Lanier. "It fired every single time. There's genuinely no recycle time, no light loss, no power loss. That is just a game-changer, there is no other light in the world that can do that."
Included in the box:
Rotolight NEO 2
1 x Rotolight Belt Pouch Carry Case
1 x Rotolight Universal power adapter with regional mains cable
1 x NEO 2™ Filter pack:
1 x 216 Full Diffuser (1.5 Stops)
1 x 250 Medium, Half White Diffuser (3/4 Stops)
1 x 184 "Cosmetic Peach" Diffusion
1 x 279 1/8th Minus Green (Magenta)
1 x Filter Holder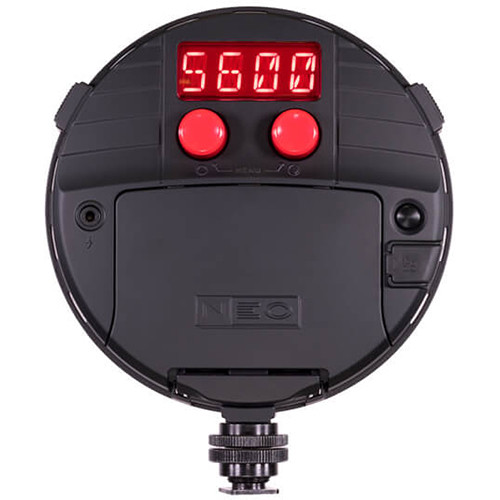 Packed with innovative features for video users, NEO 2 is ideal for interviews and filmmaking. It includes an updated suite of CineSFX effects, Rotolight's award-winning feature set for video productions/ filmmaking, (fire, lightning, TV, gunshot, paparazzi and others), as well as Designer Fade mode for custom in-camera fade FX.
NEO 2 also features Rotolight's AccuColour LED technology that delivers outstanding colour rendering for perfect skin tones. The unique circular shape provides a naturally soft, flattering light output, with Rotolight's signature catchlight effect.
Rotolight NEO 2 is currently priced at £249.99 + VAT (excluding the wireless transmitters, which start at £190 + VAT or batteries) and is available as a single light, including a belt pouch, accessory shoe, power supply and four-piece filter pack including diffusion, skin tone and magenta, or as a three-light kit with hard flight case, stands and ball heads. Optional accessories include soft boxes, rain covers, and 10-piece colour filter pack. The NEO 2 is expected to start shipping in early October.
If you are based in the US, you can head over to authorised dealers such as Adorama and B&H where pricing starts at $399.99.
Claim your copy of DAVINCI RESOLVE - SIMPLIFIED COURSE with 50% off! Get Instant Access!