Camera accessory manufacturer Vocas has recently introduced a follow focus system that not only aims to please even the most demanding professionals and enthusiasts alike out there but is also made to stand out from the crowd. Some typical follow focus systems could be rather inconvenient considering they use a transmission and internal gears which oftentimes leads to inconsistent results. With its uniquely compact and simple design, the Vocas MFC-3 and MFC-3F follow focus systems promise to deliver exceptional focus performance that will help you to literally dial-in your shots with top-notch precision.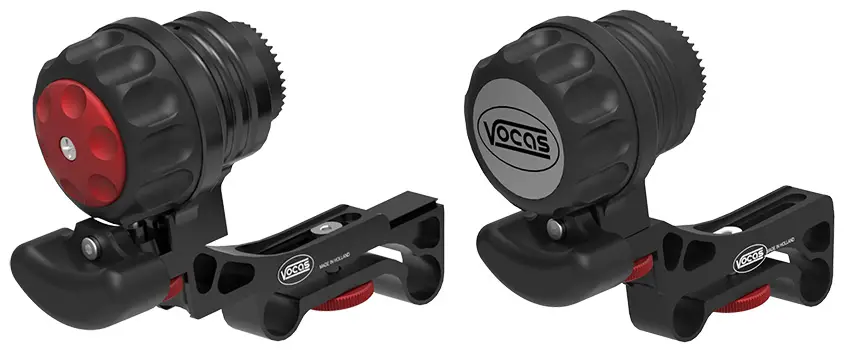 The Vocas MFC-3 and MFC-3F boast a 100% play-less design, meaning that the focus knob and drive gear have been merged into a single piece. Due to this particular design choice, the follow focus system uses a direct drive instead of a transmission as found on conventional flollow focus setups.
Due to the lack of internal gears, the biggest advantage is that the transmission ratio is 1:1, which results in no discrepancy between the motion going in and out of the follow focus system. Also, the MFC-3 and MFC-3F both have a 1:1 transmission ratio which is especially useful for those working with lenses that have a short focus throws/rotation (including still lenses and cameras that have integrated lenses).
Design-wise, the follow focus system is slightly angled towards the camera body for increased comfort, although includes the ability to angle the unit slightly horizontally to make it more ergonomic. Along with ergonomics, there is a separate palm support accessory available and highly recommended for those who want more comfort when pulling focus and operate the camera at the same time.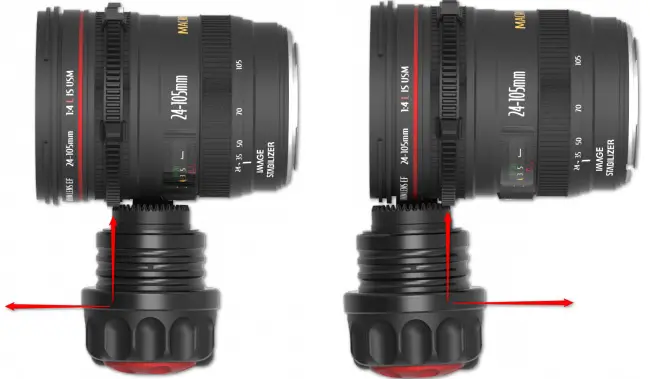 If you want to reverse the direction of the rotation, you simply have to move the unit forward or backward to let the gear grip on the lens on the left or right-hand side of the drive gear. There isn't a big difference between the MFC-3 and the MFC-3F, other than the MFC-3F's red dial allowing you to adjust the internal friction (tension) of the knob to your preference.
The MFC-3 and MFC-3F are meant to be used with cylindrical lenses that have a diameter of 40mm to 110mm. Included in both models of the follow focus system is the unit itself and their flexible gear ring with two movable stops. Both units will be up for sale within the next few weeks with the MFC-3 costing €475 while the MFC-3F costs €535. If you want to take a sneak peek at the Vocas newcomers, make sure you stop by Stand 12.D56 at IBC 2017.
[source: Vocas]
Claim your copy of DAVINCI RESOLVE - SIMPLIFIED COURSE with 50% off! Get Instant Access!