ARRI, who recently celebrated their 100th birthday, have some new accessories for the latest Canon C200 4K camera. As a brand synonymous with high-end quality and the cinema experience in general, the ARRI badge means a lot, not just in brand recognition and on-set bragging rights, but as a staple of reliability and quality, and of course, you don't need me to tell you that, the ARRI heritage speaks for itself.
The ARRI Pro Camera Accessories division or ARRI PCA for short, have some new rugged base plates, top plate and monitor plate, which can be configured in the ARRI PCA Pro Cine set for the Canon C200, which has been one of the most interesting camera releases of the year with its compressed 4K Raw codec on board, widely considered a bold and refreshing choice by Canon.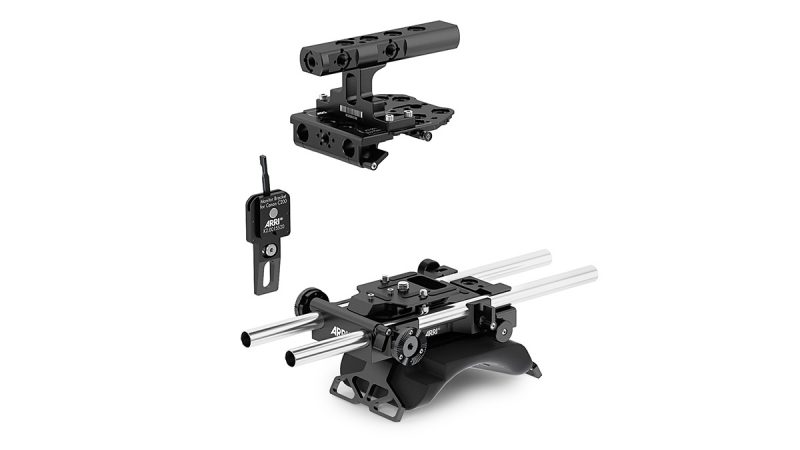 ARRI PCA Pro Cine Set for C200
This set includes:
1 x K2.0015518 – Adapter Plate for Canon C200
The ARRI Adapter Plate for Canon C200 is an intermediate plate in between the C200 camera body and either the Cine Plate for C300 MkII or the Broadcast Plate for C300 MkII. Note: A plate for the Canon C300 MkII is needed (Cine or Broadcast) to use the adapter plate for Canon C200 on the C200 camera (K2.0006864 – listed below).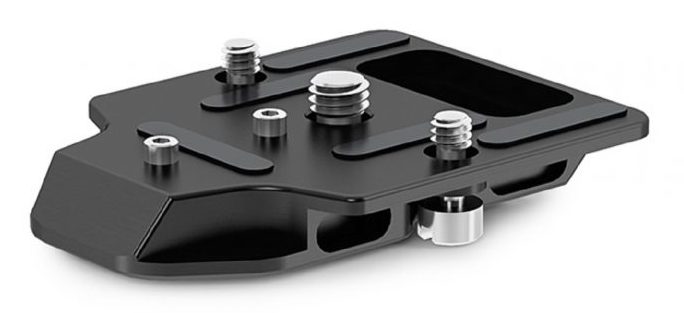 1 x K2.0015513 – Top Plate for Canon C200
The ARRI Top Plate for Canon C200 is a low-mode support, featuring numerous accessory threads and a built-in console for 15 mm LWS with the possibility to use either the original C200 or the ARRI CCH-2 top handle.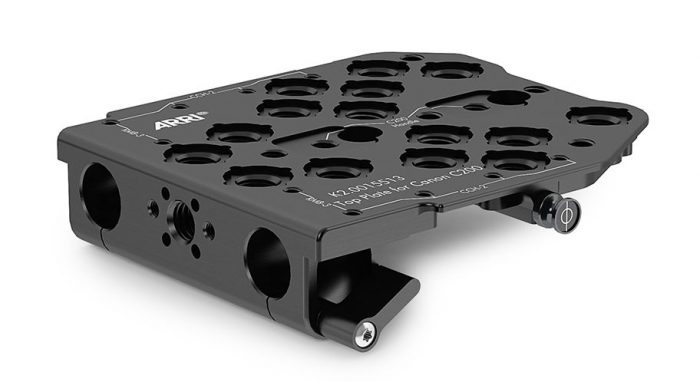 1 x K2.0006140 – Mini Viewfinder Bracket MVB-1
1 x K2.0006864 – Cine Plate C300 Mk II ($490 at B&H)
1 x K2.66252.0 – Support Rods 340 mm (13.4 inch), Ø 15 mm
1 x K2.73002.0 – Center Camera Handle, CCH-2 ($240 at B&H)
1 x K2.0006807 – Shoulder Pad CSP-1
1 x K2.0015520 – Monitor Bracket for Canon C200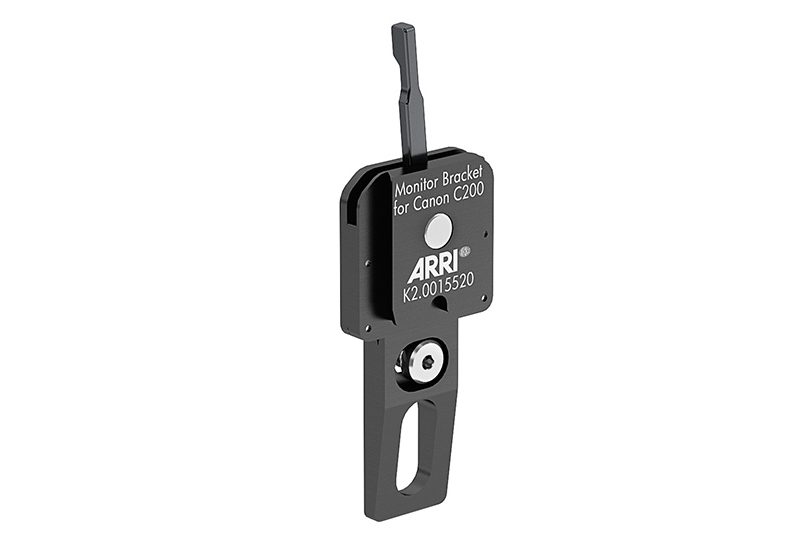 The monitor bracket for the Canon C200 LCD replaces the original bracket from Canon. The ARRI PCA monitor bracket is an improved bracket to fit with viewfinder mounting bracket MVB-1.
You can see the Pro Cine Set on a 3D rendering of the C200 alongside the Mini matte box MMB-2 and ARRI handgrips (plus a few other bits):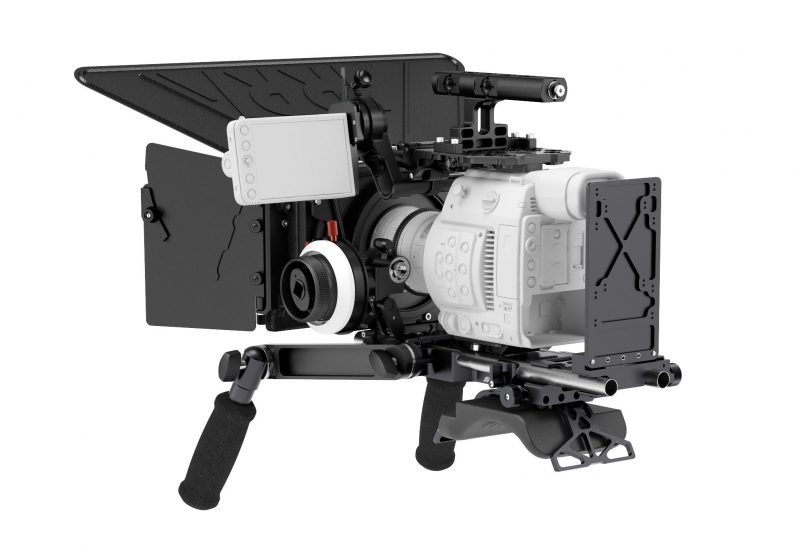 All in all, ARRI PCA stuff is super rugged and manufactured to a really high standard. I've used some of their matte boxes and handgrips in the past when I've rented kit out, and even though it was used rented kit, it was very dependable and felt like new.
This stuff is not cheap at all, just the MVB-1 viewfinder bracket above (which is also used for the Alexa MINI) costs over £500 + VAT, and the Pro Cine Set sells for around £2,061 + VAT in the UK. For more detailed pricing on the rest of the bits (which is often not an easy task to find out online, as most of them are not listed) I can only suggest to get in touch with your local authorised ARRI reseller such as B&H in the States. For the UK and region, check out Visual Impact , and for mainland Europe and rest of the world you can visit ARRI's website to find your closest reseller.
Canon C200 Features
4K DCI Cinema RAW Light to CFast 2.0

4K/60p – 10 bit
4K/30p – 12 bit 

Internal Compressed Codec options:

4K/60p Long GOP 8bit 4:2:0 at 150 Mbps in MP4
4K/24/25/30p Long GOP 8bit 4:2:0 at 100 Mbps
2K/HD at 35 Mbps 8bit 4:2:0 in MP4
Full HD 120fps Continuous with no sensor crop
Records onto SD cards
Can do 2K/Full HD Proxies on SD card and Raw on Cfast 2.0

Up to 15-stops dynamic range (Cinema RAW Light)
Wide DR, Canon LOG & Canon LOG 3
Dual Pixel CMOS AF with touch control and extensive shooting functions
Built-in NDs – 2/4/6/8/10 stops (like on the C300 MK II)
ACES 1.0 Support
BT.2100 (PQ) HDR support
HDR ST-2084 LUT (in EVF)
Uses BP-A30 and BP-A60 batteries (same as C300 MK II)
8bit 4:2:2 XF-AVC 4K internal codec coming Q1 2018 as free firmware
NO Way to Output 4K Raw (has to be recorded internally)
HDMI Output:

1920 x 1080p – 10bit 4:2:2
3840 x 2160 – 8bit 4:2:2

SDI Output:

2048 x 1080 / 1920 x 1080 – 10bit 4:2:2 – Raw Light
1920 x 1080 – 10bit 4:2:2 

Price: $7,499 (B&H, Adorama)
I'd be interested to know if any of you guys have pre-ordered the C200 or received your already. Had I not bought a C300 mark II, I would have probably gone with the C200. Just saying.
For more C200 news such as the new C200 cage by Vocas (a really cool and more affordable third party accessories manufacturer) you can check out our previous Canon C200 posts via this link here.
Claim your copy of DAVINCI RESOLVE - SIMPLIFIED COURSE with 50% off! Get Instant Access!