Handheld gimbal stabilizers. They are everywhere. Everyone and their grandma has one. Or two. And most producers nowadays expect cameraman to own at least a singe grip stabilizer. For those already confused – excluding the most compact ones designed for smartphones, the ones designed for actual stills/hybrid cameras and proper digital cinema cameras come in generally two form factors – larger two-hand stabilizers such as the DJI Ronin 2 (which has a massive payload of 30 lbs, but is hella expensive) or smaller and way more affordable DJI Ronin M, and single, or as they are often called, pistol grip gimbal stabilizers.
As a Ronin MX owner, I am often envious if Zhiyun Crane operators, who can easily carry their stabilizer in the same backpack (or on the side) as their camera. Me on the other hand – I have to lug the Ronin MX around in the boot of my car. I am not complaining, as I can carry larger payloads on my MX, and generally prefer the form factor, but as someone who used to own the Zhiyun Crane V2, I am really excited about the newly re-designed, Zhiyun-Tech Crane 2.
Not to be confused with the "facelift" V2 version, the Zhiyun Crane 2 is a much beefier and has quite a few new features. According to the manufacturer, the Crane 2 features a 6th Generation Instune Algorithm System which results in approximately 50% gain in motor torque and 20% improvement in noise reduction, the Crane 2 therefore gets a massive new max. payload of 3.2kg, enabling users to balance cameras ranging from the Panasonic GH5 and even much beefier Canon 5D Mark IV in addition to plenty more (of course all is relative to the lens you will be using, as the payload includes that too, but you already know that, I presume).
Zhiyun Crane 2 Features
Integrated 3-Level Follow Focus Control
Maximum Payload: 7 lb
Great for Canon 5D Mark IV or Panasonic GH5
Pro-Grade Image Stabilization
OLED Display
Camera Control via Handgrip Buttons
6000 mAh Battery Runs up to 18 Hours
Power Select Sony Cameras via Gimbal
Quick Release Camera Plate
Gradual Power-Down Protects Camera
Price: $749 at B&H
Ships October 17th, 2017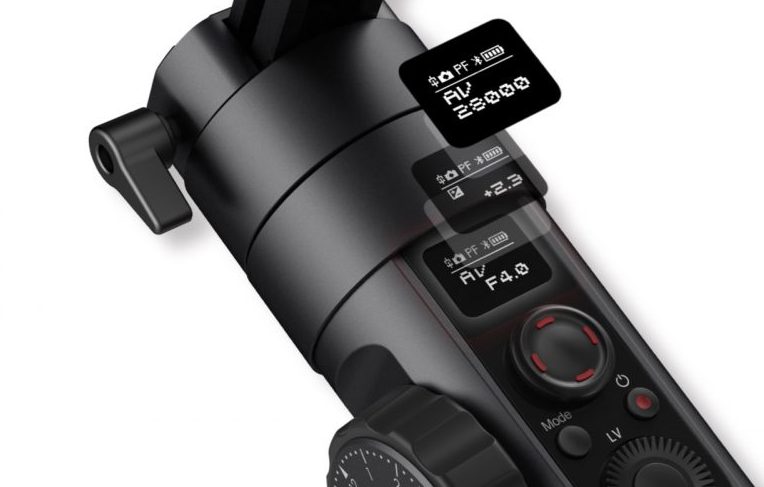 Other notable new features include an integrated follow focus knob and an integrated OLED screen to help you easily identify the connection status, battery level, control mode and multiple camera params, giving you full control over every detail. For me personally, the OLED is a huge deal, as anyone who's ever used either the Zhiyun Crane V1 or V2, or any other single grip gimbal by other similar companies, can attest to the pain and uncertainty one feels when having to guess what more you're in or how much of a battery you have left.
Speaking of batteries, the new Crane 2 has a massive 18 hour battery life according to Zhiyun-Tech, giving you easily a full day and some change of usage, and is now powered by 3 x 18650 Li-ion batteries, instead of 2 as on the V2. As far as the focus knob, yes that is a first for a gimbal of its kind, but functionality is limited to Canon EOS cameras at the moment, such as the 5D Mark IV.
The Crane 2 is integrated with a 32-bit x 3 high-speed MCU parallel control technology which apparently gives you 100% improvement in respond speed, and some serious anti-shaking stabilizing performance.
The quick control dial on the control panel is like an integrated extension of your camera. You can either press or rotate the dial to make various camera parameter settings such as TV, AV, ISO and EV, giving you seamless camera control independently from any software applications.
The Zhiyun Crane 2 comes standard with a comprehensive accessories kit, including camera control cables to connect with various brand cameras, an Aluminium alloy tripod, an EVA carrying bag, as well as a MANFROTTO standard quick release plate that allows quick camera installation to the stabilizer or tripod within seconds, ideal for videographers stepping up their game.
Pricing at the moment is set at $749 US and you can order yours from authorised resellers such as B&H or direct from Zhiyun Crane.
Claim your copy of DAVINCI RESOLVE - SIMPLIFIED COURSE with 50% off! Get Instant Access!