Zeiss announced their latest Compact Primes version 3 or simply Zeiss CP.3 in addition to the CP.3 XD versions back at NAB 2017 in Las Vegas. With this announcement, the legendary optics maker demonstrated their commitment to supporting creative and progressive filmmaking with an affordable, future-proof and premium quality lens set, that is not only reserved for the realm of big budget productions.
The Zeiss CP.3 lenses feature the clean, crisp characteristics that ZEISS lenses are known for, together with an interchangeable mount system and full-frame coverage that seems to be growing more and more popular with cameras like the Sony A7sII and larger sensor RED cameras.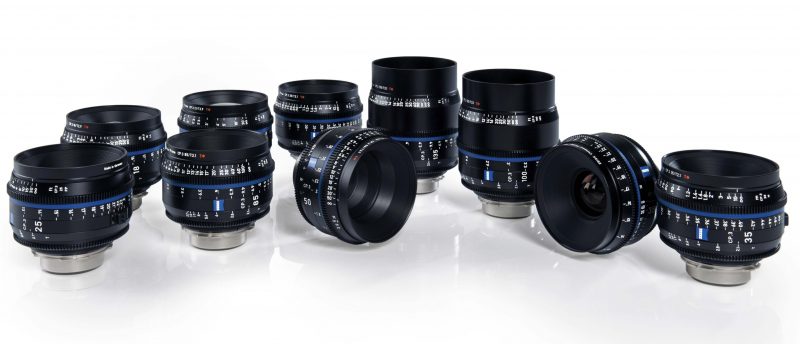 The ZEISS CP.3 XD version features innovative and ground-breaking lens data technology to speed-up and simplify the workflow on set and in post-production. Dubbed "eXtended Data" or XD, this is what Zeiss calls a unique technology which is based on the technology and provides information about the lens' distortion and shading characteristics in real time.
The ZEISS eXtended Data technology is based on the open /i Technology and is supported by a wide range of cameras and accessories. Key lens data provides frame-accurate information about:
Lens name, type and focal length
Calibrated focusing distance
Calibrated T-stop value
Depth-of-field data in real time and hyperfocal distance
Horizontal field-of-view
Entrance pupil position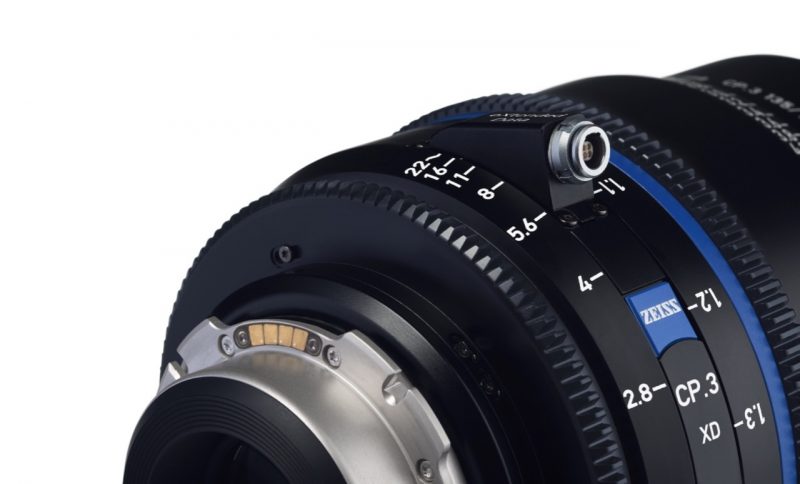 Check out this VF-heavy short film below, which was shot with the help of the Zeiss CP.3 XD lenses.
Three roommates must survive when the floor… is lava!

'The Floor is Lava' is a viral sensation which was filmed with the help of ZEISS CP.3 XD lenses. These new cinema prime lenses have metadata capabilities that allow filmmakers to achieve a higher quality image for VFX and other applications.
The Floor is Lava credits:

Directed by Clinton Jones
Written by Shawn Lebert & Clinton Jones
Story by Shawn Lebert, Clinton Jones, Cliff Lloret, Brett Driver
Starring Cliff Lloret, Clinton Jones, Brett Driver, and Casey Edwards
Original Music by Casey Edwards
Sound by Kevin Senzaki
Producer – Ashim Ahuja
Exec Producer – Snehal Patel
Director of Photography – Jan-Michael Losada
1st Asst. Camera – Ryan Magrish
Gaffer – Tyler Hart
Production Assistants – Cameron Covell and Brandon Le
Additional Story – Matt Arnold and Will Campos
Additional VFX Roto – Cameron Covell and Freddie Wong
Special thanks to Zeiss for production assistance

Thanks to our partners:
RED Digital Cinema
Matthews Studio Equipment
KinoFlo
Illumination Dynamics

More awesome videos at RocketJump.com!
Check out the behind the scenes, which is quite informative on the benefits of the XD version of the CP.3 lenses.
The Zeiss CP.3 XD lenses enable trailblazing, one-click correction of images, never before possible in motion picture workflow. ZEISS specific lens data provides frame accurate information about:
Lens distortion characteristics based on the focal point
Lens shading characteristics based on the focal point and effective T-stop
The Zeiss CP.3 XD versions are more expensive than the non-XD CP.3 versions and are currently shipping. $4,390 or €3,500 gets you a regular CP.3's, while the XD versions are priced in the range of $5,790 / €5,000 (with the 100mm and 135mm at $6,690 and $7,490 respectively.
To learn more about the Zeiss CP3 and XD versions head over to Zeiss. 
Claim your copy of DAVINCI RESOLVE - SIMPLIFIED COURSE with 50% off! Get Instant Access!