As part of yesterday's Sony a7R III announcement, which you can read more about in my post here, Sony also announced a new 24-105mm f4 OSS lens with image stabilisation (that's the OSS part – in Sony speak "Optical SteadyShot", but of course you already know that) that seems to be a great alternative to the Canon EF 24-105mm f4L IS, which has been a fantastic workhorse for many video shooters, present company included.
Sony brags their new FE 24-105mm F4 G OSS lens delivers excellent corner-to-corner sharpness throughout the entirety of its zoom range, while also producing beautifully rendered 'bokeh' or background defocus at all focal lengths. The lens has also been designed for the company's latest full-frame mirrorless cameras such as the Sony a9 and a7r III.
This high image quality is made possible thanks to its advanced optical design featuring four aspherical lens elements, two of which are high precision AA (advanced aspherical) lenses. There are also three strategically located ED (Extra-low Dispersion) glass elements that work in combination with the aforementioned aspherical lens elements to minimise chromatic aberration and ensure the ultimate resolution is captured.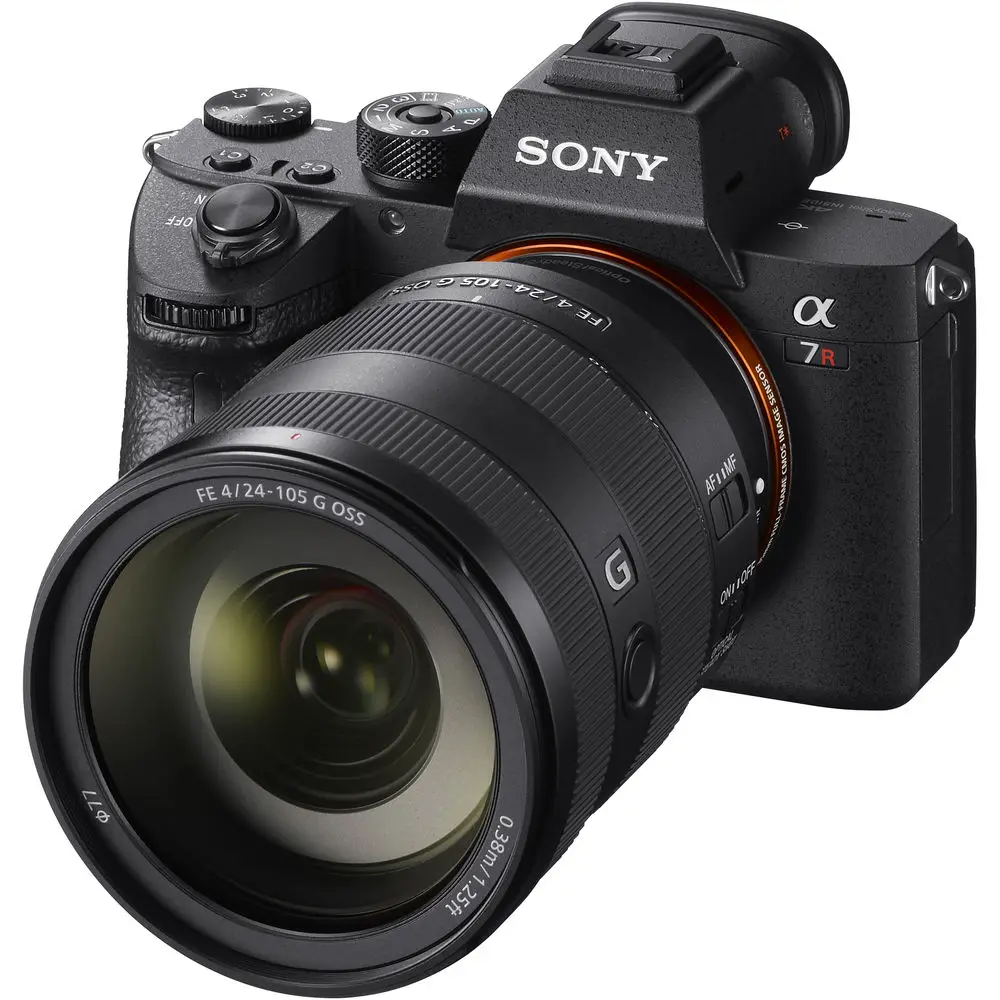 The lens also has Sony's original Nano AR coating to minimise flare and ghosting, and utilises a circular aperture to ensure it delivers high quality bokeh that is consistent for all Sony's G series. The lens weighs in at approximately 663 grams (23.4 oz), making it the lightest lens in its class; while with a minimum focus distance of 1.25ft, it allows for impressive close up detail. It also includes built-in optical image stabilisation to make it easier to produce sharp, blur-free images when shooting handheld.
In order to keep up with fast-moving subjects, the new standard zoom lens features a DDSSM (Direct Drive SSM) system that is capable of rapid positioning of the lens' focus groups with high accuracy and very minimal noise.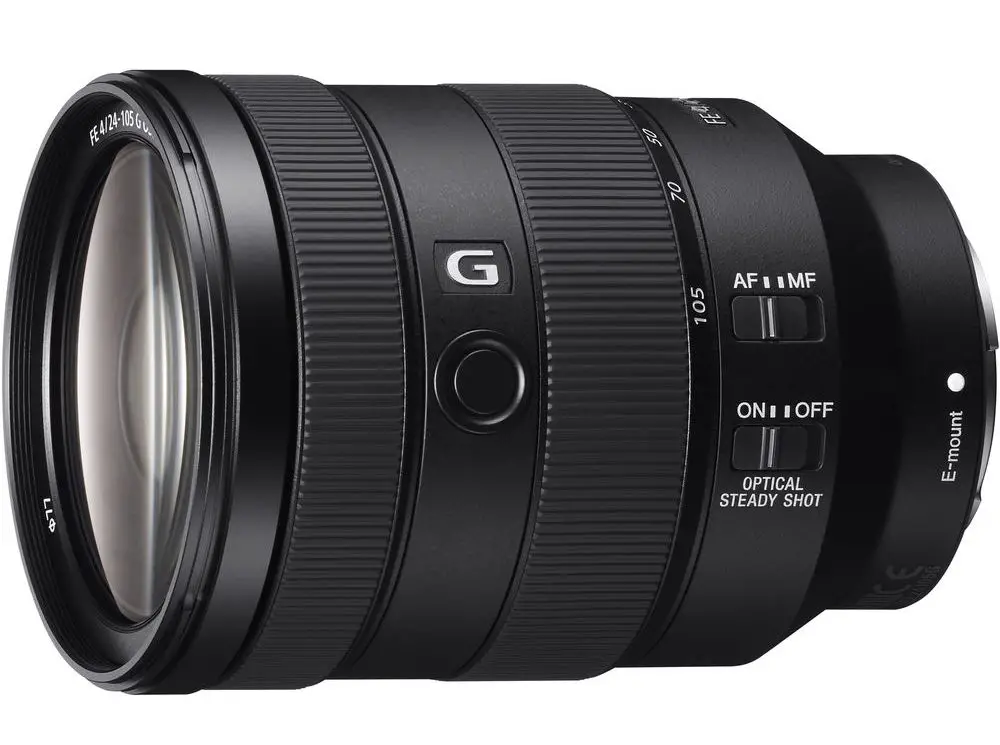 The Sony 24-105mm f4 G OSS is priced at $1298 / €1350 and is expected to land in November.
In addition, Sony also divulged plans they are working on the highly anticipated FE 400mm F2.8 GM OSS Super-Telephoto lens, which they hope to launch sometime next summer. According to Sony, the new super-telephoto lens will feature the incredible high-resolution and spectacular beautiful bokeh of Sony's acclaimed line of flagship G Master series lenses, while also offering a far-reaching 400mm focal length and F2.8 large aperture. Expect it to cost $$$$.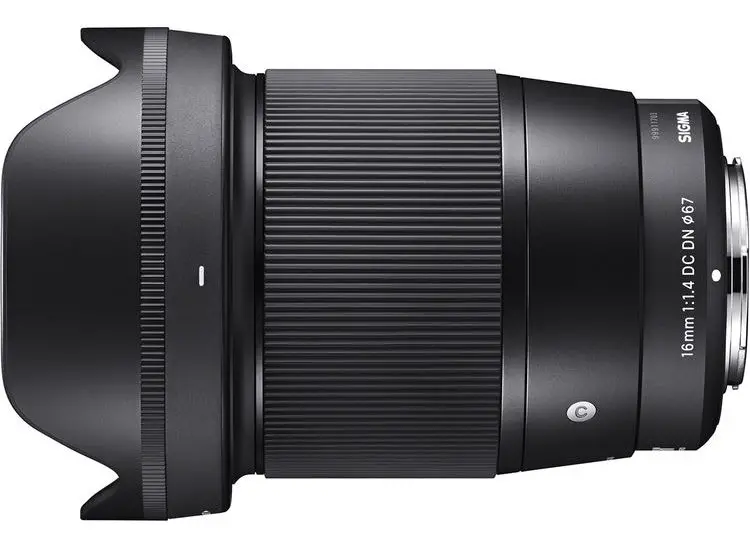 Sigma have announced a new lightweight wide-angle 16mm f/1.4 lens for Sony E-mount APS-C and Micro Four thirds cameras. The lens has 16 elements in 13 groups made out of the finest materials to effectively minimise optical aberrations and offers superb resolution at wide-open aperture. The optical design and stepping motor deliver smooth autofocus during video shooting, while the mount features a special sealing for a dust- and splash-proof design.
Sigma 16mm f1.4 E mount Highlights
E-Mount Lens/APS-C Format
24mm (35mm Equivalent)
Aperture Range: f/1.4 to f/16
3 FLD, 2 SLD, and 2 Aspherical Elements
Super Multi-Layer Coating
Stepping AF Motor
Rounded 9-Blade Diaphragm
Weather-Sealed TSC Construction
No price yet, release by end of year.
The optical design includes three FLD glass elements, two SLD glass elements, and two moulded glass aspherical elements. This optical system minimizes optical aberrations and ensures outstanding resolution at wide-open aperture and throughout the aperture range. In particular, the two aspherical lens elements have ultra-high- precision surfaces polished to tolerances under 10 nanometres, minimizing the onion ring bokeh effect that some aspherical elements produce and ensuring clear image quality throughout the frame.
According to Sigma, the structure of the optical system gently bends light to minimize sagittal coma flare and deliver optimal optical performance from the centre of the frame to the edges. The result is a smooth, round bokeh effect with ample light volume throughout the frame.
Pricing has not yet been confirmed.
Claim your copy of DAVINCI RESOLVE - SIMPLIFIED COURSE with 50% off! Get Instant Access!