Shooting raw today may not be as complex as in years past, but still requires a heavy investment in post-processing and storage. Shooting raw gets you maximum creative flexibility in post and the best possible image, but most times, it makes a lot of sense to somehow save some space, but still retain the benefits of shooting raw. This is where cool pieces of software like Slimraw come in really handy.
You may remember a while back, we posted about slimRaw – a really handy piece of raw compression software for those shooting with just about any form of raw whether it being a Blackmagic Design camera or a Magic Lantern variant for the Canon 5D Mark III for example.  Sony cameras such as the Sony FS5 when combined with the Odyssey7Q+ are also compatible, among many others (see a full list of supported cameras below).
For those, who may have missed this post slimRAW is a fast CinemaDNG compressor that converts uncompressed CinemaDNG raw video to lossless compressed CinemaDNG. The best part is that this conversion doesn't affect the image quality of the initial files. Furthermore, the lossless compressed raw video output of slimRAW is exactly the same after decompression as the original uncompressed video.

Improved handling of corrupted compressed input.
OS X version: slimRAW now notifies the OS when processing is in progress to prevent the system from sleeping due to lack of user activity.
In previous firmware updates, Slimraw added the ability to downscale CinemaDNG raw to half its original resolution, allowing users to get a 2K CinemaDNG from 4K CinemaDNG, 2.3K from 4.6K (very handy for those who want to save hard disc space and shoot with the Blackmagic URSA Mini), etc.
For those willing to save even more space, but sacrifice a little bit of quality there is a 7:1 lossy CinemaDNG compression mode and now support for Magic Lantern in-camera lossless DNG stills.
Together with the previously available raw compression functionality, this allows huge data size reductions (up to 20:1 or more) and facilitates a Raw proxy workflow for high resolution CinemaDNG production.
You can download Slimraw here.
Supported cameras and raw formats include:
Digital Bolex D16;
Sony FS5, Sony FS7 and Sony FS700 2K and 4K uncompressed CinemaDNG raw video recorded on Convergent Design Odyssey 7Q/7Q+ or Atomos Shogun/Shogun Inferno/Shogun Flame;
Canon DSLR Magic Lantern RAW/MLV raw video, converted to uncompressed DNG or CinemaDNG;
uncompressed CinemaDNG from Kinefinity's Kinemini 4K, Kinemax 6K and KineRAW cameras;
DJI Zenmuse X5S;
DJI Zenmuse X5R;
Panasonic VariCam LT raw recorded through Convergent Design Odyssey 7Q/7Q+;
Canon C300 Mark II and Canon C500 recorded on Atomos Shogun/Shogun Inferno/Shogun Flame;
Blackmagic Design Cinema Camera (pre-firmware 2.1);
Ikonoskop A-Cam dII;
Indiecam indieGS2K and indiePOV (uncompressed 12-bit CinemaDNG video as exported by Indiecam Instant-RAW software);
uncompressed DNG frame stacks from Fastec Imaging TS and HiSpec series cameras (10-bit in a 16-bit container and 8-bit).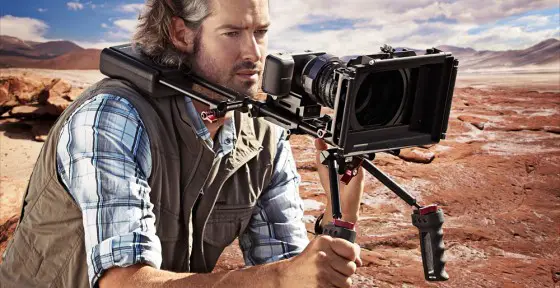 Losslessly compressed CinemaDNG video from:
Blackmagic Pocket Cinema Camera,
Blackmagic Cinema Camera (firmware 2.1 or newer),
Blackmagic Production Camera 4K,
Blackmagic URSA,
Blackmagic URSA Mini,
Blackmagic Micro Cinema Camera,
DJI Zenmuse X5S,
DJI Zenmuse X5R,
most other standard compliant losslessly compressed CinemaDNG/DNG files, including DNG raw stills.
Lossy CinemaDNG from:
Blackmagic Micro Cinema Camera,
Blackmagic URSA Mini,
Blackmagic URSA.
slimRAW is available for Microsoft Windows and Apple OS X.
Supported Microsoft Windows versions:
64-bit editions of Windows 10, Windows 8/8.1, Windows 7 and Windows Vista
Supported Apple OS X versions:
OS X 10.13, 10.12, 10.11, 10.10, 10.9 and 10.8
An x86-64 processor is required. An SSE4.2 capable CPU is recommended.
Claim your copy of DAVINCI RESOLVE - SIMPLIFIED COURSE with 50% off! Get Instant Access!