When it comes to computer displays, curved ultrawide monitors are really hard to beat. With the expanded horizontal screen real estate coupled with the sleek curved design, these monitors offer a more immersive experience that allows content creators to have greater control over the creative process while keeping all assets in sight without the disturbance of a thick bezel separating the screen in two.
Although curved ultra-wide screens are highly demanded by many, they come at ridiculously high prices, especially from acclaimed manufacturers such as LG and Samsung. But what if you could find a monitor that could offer you a better-than-average viewing experience for less than $600?
That's exactly what the Massdrop VAST 35-Inch Curved Monitor has to offer, coming in at an amazingly attractive price tag of $549.99. According to YouTube channel HardwareCanucks, the price of the product is a hell of a deal, especially when compared to the price points of many other curved ultra-wide monitors on the market with the same size.
For those who want the full specs of the monitor, here they are listed below:
35-inch Curved Ultra-Wide Display
3440 x 1440 VA Panel (better than TN, but not as good as IPS)
Aspect ratio: 21:9 (UWQHD)
2ms GTG Response Time
100Hz Refresh Rate
FreeSync Support (49-100Hz)
16.7 million colors (8-bit)
Static contrast ratio: 2,500:1
Pixel pitch: 0.32 x 0.32 mm
Brightness: 300 cd/m²
Viewing angle: 178º
Surface treatment: Anti-glare, 3H
Inputs: 3 x HDMI (1 x v2.0, 2 x v1.4), DisplayPort (v1.2)
3 HDMI Inputs (2 x HDMI 1.4, 1 x HDMI 2.0)
3.5mm Headphone Jack
Power supply type: Internal PSU
Height adjustment: 4.3 in (11 cm) range
Tilt adjustment: -5 – 15°
Weight (with stand): 18 lbs (8.2 kg)
Weight (without stand): 12 lbs (5.4 kg)
Included in the Box: DisplayPort Cable, AC Power Cable (for America/Canada, 6 ft.), 1-year warranty for the panel, 2-year warranty for the electronics (internals)
Price: $550
Availability: January 2018
Regarding build quality, the panel is a solid contender for its price. The body has decent bezels with no branding for a more minimalist feel. The front sports a silver collar to it while the back is all black.
While the housing of the display itself is reasonably well-built, the stand seems a bit weak, although it can definitely support the weight of the monitor. Adjustability wise, the unit does provide you with tilt (up/down) and pivot (portrait/landscape) adjustments, but unfortunately no pan (left/right) adjustments.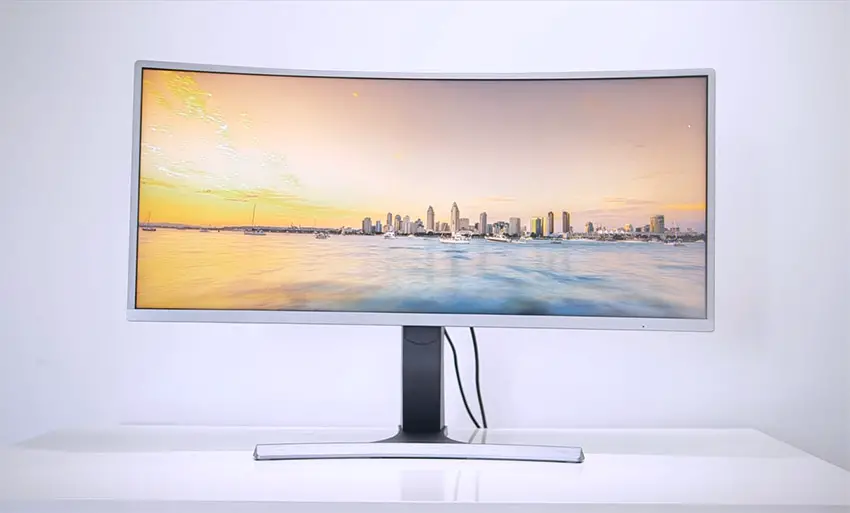 At such a relatively low price, the monitor's 3440 x 1440 VA panel provides you with crisp and clear pictures alongside the 100Hz refresh rate and FreeSync support for a smooth and stutter-free viewing experience. The display features 100% sRGB coverage, 300 nits of brightness as well as 2ms response time and a 2,500 to 1 contrast ratio. Onboard inputs include 3 x HDMI (1 x v2.0, 2 x v1.4), DisplayPort (v1.2), and 3.5mm headphone jack.
If you're someone who wants to use the monitor for productivity (i.e. word processing), you're in for a treat with the Massdrop VAST since the extra horizontal screen space allows you to see more of your content at a glance. If you're looking into using the monitor for advanced color grading, though, this may not be the display for you since it's not really meant for work that relies on color accuracy.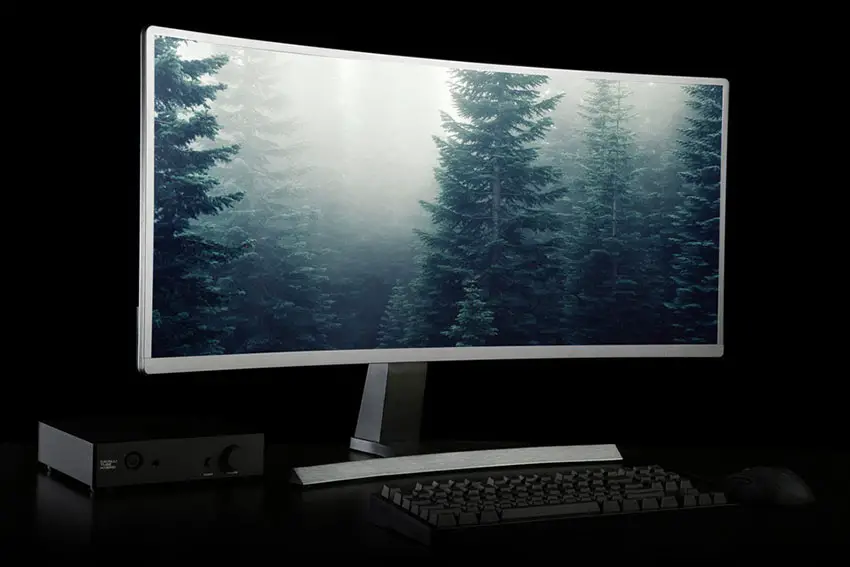 Another flaw is the poor menu navigation due to the implementation of a joystick behind the monitor. Using such an input device is rather an unintuitive making menu navigation a pain. It would be nice that in the future version of the product, MassDrop could explore the possibility of implementing buttons under the monitor instead of the joystick behind the display.
Seeing that this is the company's first gaming monitor, Massdrop has made a valiant effort to introduce a budget-friendly curved ultra-wide rival at a price point that will attract those looking to move away from the traditional flat panel display of yesteryear.
Furthermore, content creators working on a budget should be more than pleased to know that there is an affordable option out there that allows them to enter the craze of 35-inch curved ultra-wide monitors at such a low price. The Massdrop VAST should be available in January 2018 as all orders will be shipped by the manufacturer itself.
[source: HardwareCanucks]
Claim your copy of DAVINCI RESOLVE - SIMPLIFIED COURSE with 50% off! Get Instant Access!