HDR or more precisely 4K HDR is quickly becoming a "real thing" in the world of high-end video production. With the current crop of HDR TV's delivering more clearly visible difference between 4K HDR and 4K SDR imagery to consumer, production companies are quickly getting on board and starting to future-proof content for the masses by offering 4K HDR delivery services to more upscale clientele. Recently, London-based production and post-production company Hangman announced its move to a new state-of- the-art facility in Kew that's designed to deliver 4K HDR.
According to Hangman director James Tonkin, the upgraded studio was built with dedicated rooms for both grading and finishing as well as sound audio mixing and composition. Future proofing was also crucial to the design, which allows the Hangman team to manage Raw files at up to 8K resolutions.
"We created an open planned editorial space that can be scaled as required to service multiple offline edits or collaborative projects. Having spent a lifetime working in dark rooms, I wanted to create a light, open plan space for offline editing. "The aim was to be able to work together in this area and then run grade and audio mixes in parallel using dedicated suites, but, with everything close together so at any stage of a project clients could pop from room to room to see the project taking shape."
DaVinci Resolve Studio and the Resolve Mini Panel was integral to the new DI suite, which has now already delivered its first feature length job – the concert grade for Live at Pompeii by Pink Floyd's David Gilmore.
In the grading suite, Hangman are currently running a 2013 MacPro 6-Core 3.5GHz with two D500 3GB AMD FirePros, which according to Hangman boss Tonkin still handles real-time performance in Resolve with 4K rushes when monitored at HD.
On the recent David Gilmour concert this allowed the initial grades to be completed to music and played back for the director while he was in the room, without the need for rendering or caching.
"The minute we started to add more nodes of de-noising or more complicated secondaries, we would render out the timelines on a second system, an older 2010 MacPro 12-Core 2.93Ghz, which is supported by a new NVIDIA GTX 1080Ti card."
The NVIDIA GTX 1080Ti is a popular workhorse for post-production rigs, and did the heavy lifting by rendering the 4K timelines on the second machine whilst continuing to grade in the suite on the other machine. The late addition of the NVIDIA GTX 1080Ti card made a huge difference to how quickly they could render out all the 4K final versions, allowing the entire 152 min concert to be rendered in 4K over night for viewing the next day.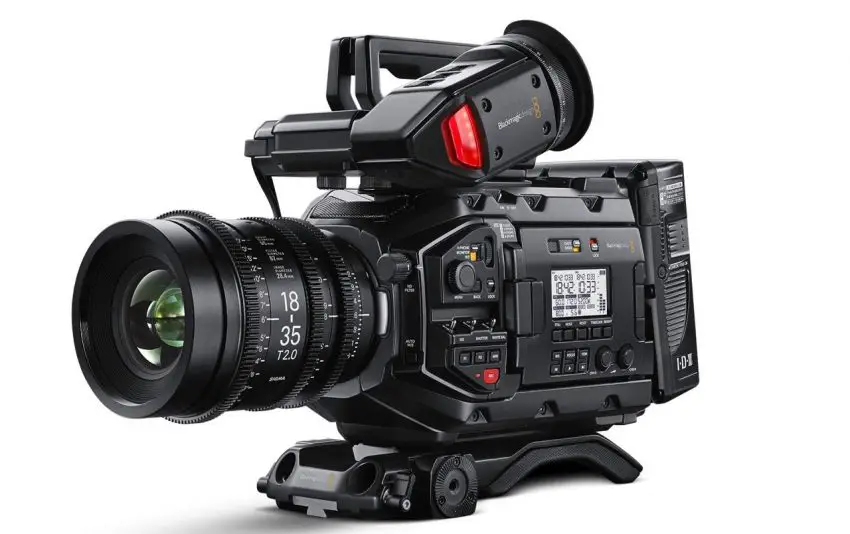 The concert was a huge undertaking with 19 different camera angles and a combination of different cameras all shooting 4K DCI or 4K UHD. Predominantly, the concert was shot on Sony F55 in RAW and XAVC, Sony F5, Sony 4300, RED Dragon in 6K, Blackmagic Cinema camera and Blackmagic Ursa Mini in 4K and a DGI Drone in 4K H.264 and RAW DNG. They even used a Sony A7R II for some of the shots.
For HDR monitoring, the grading suite features a Blackmagic UltraStudio 4K Extreme which outputs to both a Sony OLED HD monitor and an LG 77 inch 4K UHD OLED.
"Moreover, to future proof ourselves, we have also employed Cat 7 around the building and invested in a new dedicated SAN by LumaForge running 10Gb to workstations with future connectivity for 40Gb enabled. It was important that we avoided any potential bottlenecks within the pipeline, be that disk-speeds, cabling, graphic cards or just computer CPU performance."
Hangman 2017 Showreel from hangman on Vimeo.
Hangman have been doing some amazing work and have shot some of my favourite bands including AC/DC and Metallica, which I am sure must have been loads of fun. To check out more of James' work with Hangman head over to their website here.
[via Blackmagic Design]
Claim your copy of DAVINCI RESOLVE 16 - SIMPLIFIED COURSE with 50% off! Get Instant Access!