Panasonic have been busy getting their latest AU-EVA1 high resolution video camera out the door and judging by my instagram feed, there are quite a few DPs out there getting theirs in. And much like other cameras before it, some third party manufacturers are also quick on the draw to get their new dedicated accessories for the new Panny. Zacuto, as expected, have a new Z-Finder for the EVA1's LCD monitor, and given that the EVA1 does not have a "proper" viewfinder, unless you want to spring for the Zacuto Gratical (which is not a bad idea at all, as it is packed with features and you can use it on so many different cameras), which understandably, may not fit all budgets, then the Z-Finder from Zacuto is a really nice option.
Some of you may recall, that Wooden Camera are making a PL mount adapter for the EVA1, you can read my initial post on it here, and now we have some updated information such as pricing and warranty info, which you can check out below.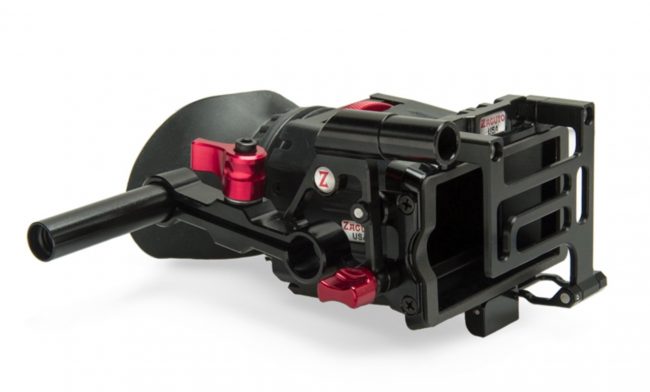 Zacuto Z-Finder for EVA1
Specifically designed to suit the shape and size of the monitor included with the Panasonic EVA1 camera, the new EVA1 Z-Finder comes with a flip up frame designed to slide onto the EVA1 LCD and lock securely in place. The Zacuto Z-Finder will pop on and off the frame for quick shooting. The red lever at the bottom of the frame allows you to quickly flip the Z-Finder up without removing it from the frame.
This Z-Finder will magnify the LCD screen by 1.8x and has a diopter for specific focus tuning. It cuts out any extraneous light and offers an initial point of stability by pressing your eye against our comfy, large eyecup. The EVA1 Z-finder comes with a 40mm diameter Zacuto optical designed lens, anti-fog coated protective covers, and the mounting system designed specifically for the AU-EVA1 LCD.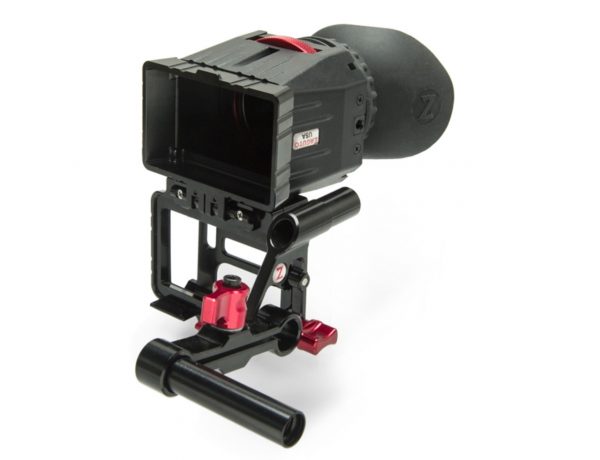 The diopter allows you to dial in the focus to match your eye. If you need extra focal points you can use the included Z-Finder Extender Frames. These are semi-permanent stackable frames that attach to the body of the Z-Finder and extend the Z-Finder glass further away from the LCD screen for people who are farsighted. The diopter range with the included lens and extender frames is -4.0 to 0.0.
If you need more adjustment than the Extender Frames provide, you can add drop in diopters for further diopter adjustment. The interchangeable anti-fog diopters, -1, +1, +2, +3 and +4, correct the focus to your vision for perfect clarity. An aluminium sun mask is built into the Z-Finder to protect your LCD screen from sunlight. Drop in diopters install underneath this aluminium sun mask.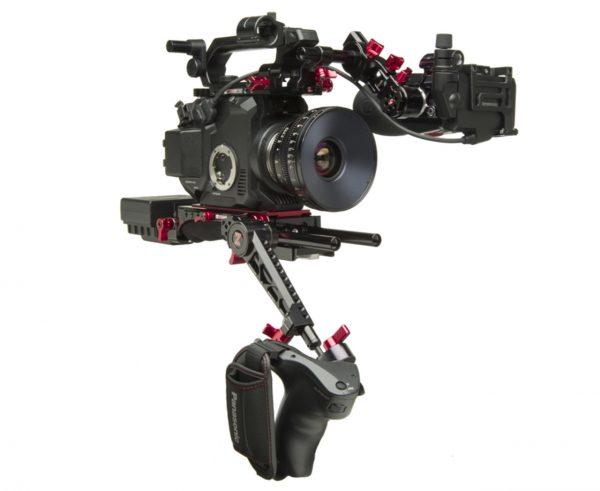 The Zacuto Z-Finder for EVA1 includes:
EVA1 Z-Finder loupe with 1.8x magnification and diopter wheel
2 x Extender Frames
EVA1 flip up mounting frame with rod mount
3-inch Rod
Lens Cap, Sun Mask, and protective boot
Z-Finder Dust Cover
Wooden Camera PL Mount Price & Warranty Info
The PL Mount Modification Kit for Panasonic EVA1 allows users to convert their EVA1 camera to PL Mount through a short modification process (yes, this is not just a snap-on adapter to the front, you have to unscrew the EF mount, which does impact your Panasonic warranty – do read more on that below).
The Wooden Camera PL Kit for EVA1 is priced at $499 with the user doing the installation, and $749 (with Install Service), which means that Wooden Camera performs the installation, which is advisable. In this case you will have to send in your camera to their Dallas, TX main facility.
However, the good people at Wooden Camera, have included all necessary tools are included in the kit. Their PL Mount is made of aircraft grade aluminium and includes the PL port cap. Shims are provided with the kit for adjusting back focus and the appropriate shims are installed prior to shipping. Further adjustment should not be needed but can be checked using a wide angle lens and a focus chart.
The great news is that the PL modification process is not permanent and can be reversed!
Important Note: While the vast majority of lenses are compatible, due to the ND filter turret on the EVA1, lenses with a rear protrusion longer than 33.5mm, measured from the PL flange, are not compatible.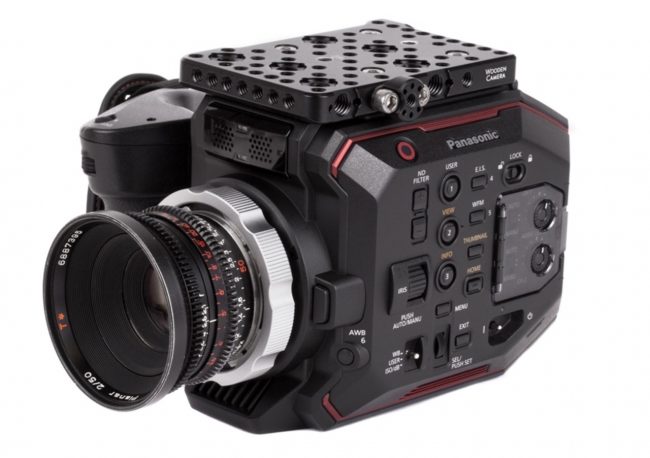 EVA1 Warranty Info regarding the WC PL Kit (from Mitch Gross, Panasonic Cinema Product Manager):
Panasonic is happy Wooden Camera is making this modification available to people. We like you to have choices. That said, if you take a screwdriver to your camera and mess something up installing this mount then that repair won't be under warranty.

But if for some reason your SDI connector fails and you send in the camera with a PL mount attached we're not going to say "Hey there's a PL mount on this thing so we're not going to cover anything."

Clearly one thing has nothing to do with the other. And if you send in a camera with a PL mount on it our service guys won't refuse to touch it, but they'll have to charge for the work.
The good news is that even if you do the WC PL mount modification to your EVA1 you won't void the warranty in total, just be mindful that if a problem occurs because of your modification and you do send the camera to Panasonic to fix, they'll charge for it. Other areas of the camera not affected by the modification would still be covered by your camera warranty as normal, at least that's what I am getting from Mitch's statement above.
Those of you getting the EVA1 or those, who already have invested in one (or more), do share your thoughts on the kit above and your initial impressions from the camera. From what I have heard, people are loving it.
Claim your copy of DAVINCI RESOLVE 16 - SIMPLIFIED COURSE with 50% off! Get Instant Access!