Now that (some of) the dust has settled after the GH5S launch on Monday, it is time to dive deeper into what makes this camera special… oh, wait, I forgot – NO IBIS, NO SALE!!! Just kidding, I already pre-ordered the GH5S, but I hear the lack of IBIS is kind of a big deal to a lot of you GH5 owners… I hear you, and I can see why, but this post is not about that.
All poor attempts at humour aside, whether you are a current GH5 owner, or simply someone, who is thinking about getting the new Lumix GH5S and wants to learn more about how to get smashing HDR results out of it, best to check out the detailed GH5S HDR workflow (link further down in the post) and behind the scenes by Mystery Box, the super-talented folks behind "Horizons" – the 4K HDR promotional piece shot for the GH5S launch.
You can also see my original GH5S post here for more technical details on the new Panasonic GH5s and its new features.
As a reminder, in case you have not seen it yet, here is the awesome 4K HDR promo shot by Mystery Box:
"Horizons" Behind the Scenes and GH5S impressions by Jacob Schwarz from Mystery Box:
Here is a summary of the gear Mystery Box used to create "Horizons":
2 x GH5S w/ PL Mounts Adaptors
Round Front Lomo Anamorphic Lens (35mm, 50mm, 75mm, 150mm)
Tokina 16-28 T3 & 11-16mm
Lecia Summicron-C 35mm & 75mm
Katie from Mystery Box reached out to us and shared their very detailed blog post on how they shot in HDR with the new GH5S and how they went through to post for an HDR delivery:
Overall, we are really impressed with the image quality of the GH5S, especially when mastering in HDR10.

Our biggest goal when we started the project was to capitalize on the GH5S' Dual-ISO (400 & 2500) sensor, which delivers excellent low-light capabilities and nearly14-stops of dynamic range.

We also wanted to show off some of the other well-known features of its predecessor the GH5, including V-Log L, 400mbps 10bit 422 all-intra internal recording, 4K 10bit 422 60p external recording, and its anamorphic mode, by pushing the camera's capabilities in a professional shooting environment.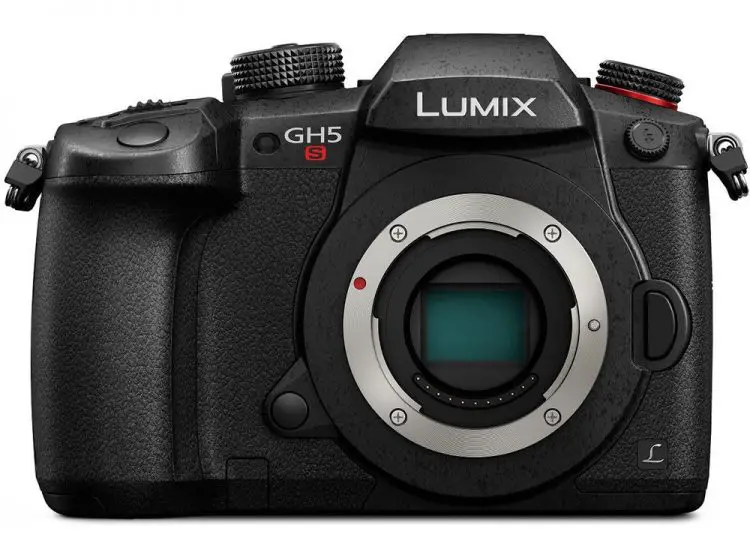 If you are someone interested in shooting and delivering in 4K HDR, regardless of whether you're a current Panasonic GH5 or soon-to-be GH5S shooter, you should make it a priority and check out the full details of their workflow via the link here.
To see more of the amazing work that Mystery Box have been doing lately, check out their website here.
Here's some more very clean, high ISO night footage shot on a pre-production GH5S by Roms Prod:
NYC – Night York City (Lumix-GH5s) from Romsprod on Vimeo.
Shot on pre-prod GH5s in C4K 24p 422 10bits / No Denoiser
ISO from 1600 to 6400 (3200 /4000 for aerial shots)
Profile: Standard (all at -5 except hue)
Lenses:

Panasonic LEICA 12-35 f/2.8
Panasonic LEICA 12 f/1.4
Panasonic LEICA 42.5 f/1.2
Panasonic LEICA 100-400 f4/6.3

Gear : Edelkrone slider Plus Pro (medium) + SliderOne + Zhiyun Crane V1
Edited and Graded in FCPX with Color Finale + several LUT's
Licensed Music : "Proximity" by Tenacious Orchestra
Facebook Page : https://www.facebook.com/Romsprodvids
Website : http://www.romsprod.com
Blog : http://blog-gh4-france.over-blog.com/
And last, but certainly not least, do check out the GH5s Hands-On that our friends at B&H have put together:
The Panasonic Lumix GH5S is currently available to pre-order from authorised dealers such as B&H.
Claim your copy of DAVINCI RESOLVE - SIMPLIFIED COURSE with 50% off! Get Instant Access!