Samsung just rolled out the world's largest capacity solid state drive for use in next-generation enterprise storage systems. The brand new PM1643 SSD has a standard 2.5-inch form factor and delivers twice the capacity and performance of the previous 15.36TB high-capacity lineup introduced by the company back in March 2016.
Based on the Samsung's latest V-NAND technology with 64-layer, 3-bit 512-gigabit (Gb) chips, the all-new SDD is capable of storing up to whopping 30.72TB. To put things into perspective, users will be able to store approximately 5,700 5GB full HD video files on a single drive. What's more, the PM1643 features sequential read and write speeds of up to 2,100MB/s and 1,700 MB/s, respectively which is considerably faster than most conventional 2.5-inch SATA SSDs currently available on the market.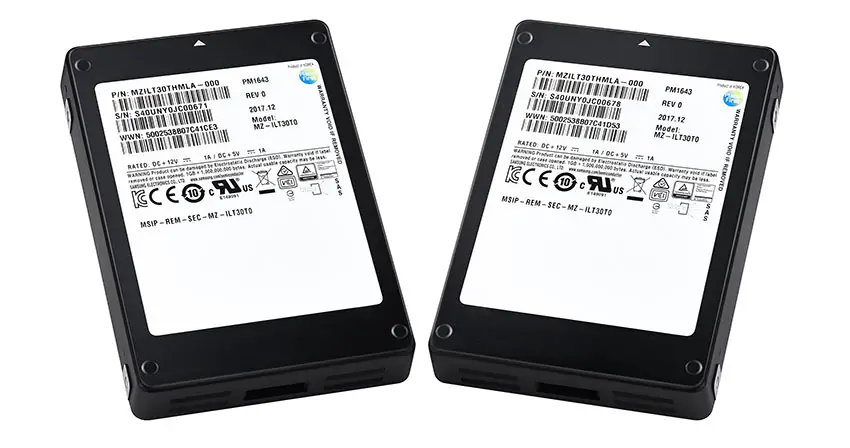 This massive storage capacity was made possible by combining 32 of the new 1TB NAND flash packages, each comprised of 16 stacked layers of 512Gb V-NAND chips. The 12Gb/s SAS interface, on the other hand, doubles the performance levels of the drive when compared to the Samsung's previous generation enterprise storage systems.
The PM1643 drive also features enhanced metadata protection as well as data retention and recovery from sudden power failures alongside an error correction code (ECC) algorithm to ensure high reliability and minimal storage maintenance. The manufacturer claims that the SSD provides a robust endurance level of one full drive write per day over the five-year warranty period without failure, which is yet another impressive spec worth mentioning.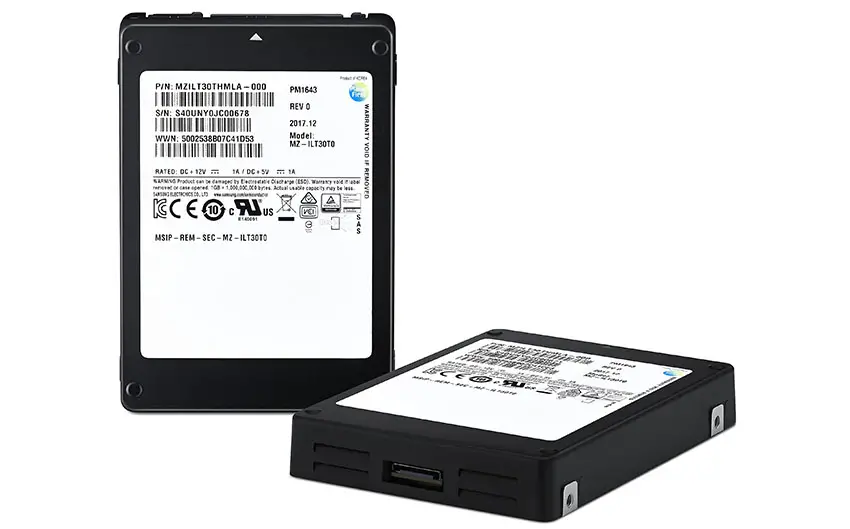 Samsung has already started manufacturing the first batches of the 30.72TB SSD in January and plans to expand the lineup later this year with 15.36TB, 7.68TB, 3.84TB, 1.92TB, 960GB and 800GB models.
Unfortunately, there is still no word regarding the official price or release date. Nevertheless, it's great that Samsung continues to push the envelope of SSD technology and accelerates the adoption of trail-blazing storage solutions in this fast-paced digital age.
[source: Samsung]
Claim your copy of DAVINCI RESOLVE - SIMPLIFIED COURSE with 50% off! Get Instant Access!