Last year at NAB 2017, SmallHD announced the original touchscreen SmallHD Focus 5-inch monitor, which plenty of mirrorless cameras users, present company included, have made as an inseparable part of their kit – for me it's my favourite monitor by far to use on the GH5 and my Panasonic GH5S. This year at NAB 2018, SmallHD are announcing a whopping five new monitors in the Focus range expanding the lineup's capabilities to include an OLED display, SDI connectivity and also wireless transmission options for those looking for a compact and portable wireless monitoring device.
SmallHD New Monitors for NAB 2018:
SmallHD FOCUS SDI – $599 / April 30th
SmallHD FOCUS OLED HDMI – $699 / April 30th
SmallHD FOCUS OLED SDI – $799 / May 31st
SmallHD FOCUS BOLT RX – $1,299 / May 31st
SmallHD FOCUS BOLT TX – $1,299 / May 31st
SmallHD FOCUS SDI
The first new monitors is the SmallHD FOCUS SDI – as the name implies, this is the same great 5-inch touchscreen monitor, but this time it has a more "pro" full-size SDI connection instead of an HDMI one for cameras that require it. This has been a heavily requested feature from SmallHD's user base and come April 30th, when the monitor ships, they'll have you covered.
Offering the same great functionality as the original Focus (HDMI), the new SmallHD FOCUS SDI ships with the SmallHD Tilt Arm, which will attach quickly atop a camera handle via shoe mount. High resolution Scopes, customizable False Color, real-time 3D LUTs and many more professional software tools are easily accessible on the FOCUS SDI's 800 nit bright touchscreen with 1280 x 720 resolution and 294ppi.
The SmallHD Focus SDI is priced at $599 and ships end of April.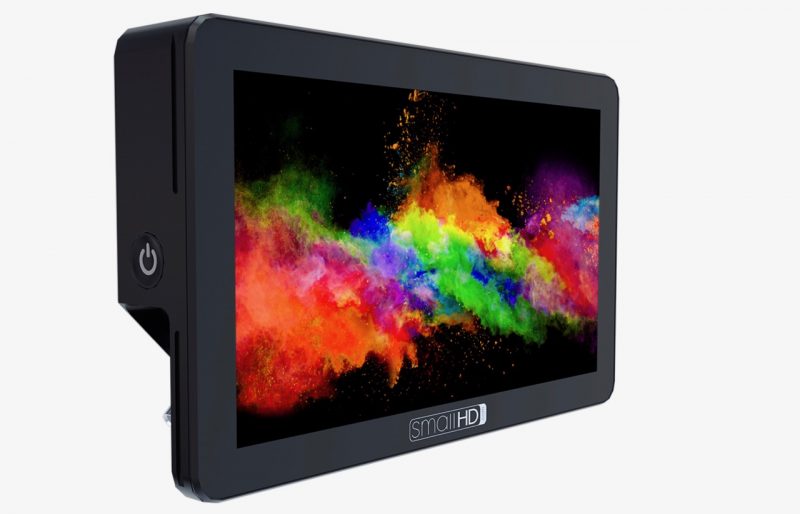 SmallHD FOCUS OLED HDMI/SDI
The OLED version of the FOCUS monitor comes in either HDMI or SDI versions, while both have a slightly larger 5.5-inch touchscreen with a higher resolution of Full HD 1920×1080 compared to the original Focus or Focus SDI.
Similar to the original FOCUS monitor, this wide colour gamut display has a 7.2v power output to power DSLR/mirrorless cameras. Both OLED versions have an edge-to-edge bonded glass display, include the SmallHD Tilt Arm mounting solution, and are equipped with the SmallHD OS3 software suite.
The Focus OLED HDMI is priced at $699 (B&H link) and should ship end of April, while the Focus OLED SDI version is priced at $799 and has been slated to ship a month later at the end of May.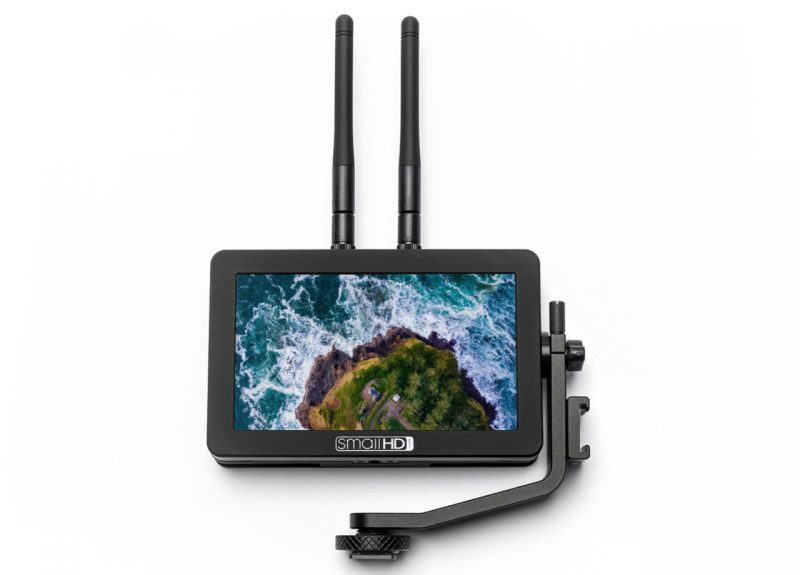 SmallHD FOCUS BOLT TX/RX
SmallHD goes wireless again after announcing their previous collab with Teradek – the SmallHD 703 Bolt, now the Focus line is getting not one, but two new models with wireless functionality.
The Focus BOLT TX is quite unique as it features a built-in 500ft transmitter compatible with the FOCUS Bolt RX, 703 Bolt, Bolt 500, and Sidekick II receivers, making for a really compact wireless solution that saves you space on your "rig".
The Focus BOLT RX is the same as the Focus BOLT TX (in terms of monitor functionality, resolution and power options – Sony NP-F only), except that it comes with SmallHD's lightweight monitor handles and has a built-in 500ft HD wireless receiver. The FOCUS BOLT RX is compatible with FOCUS Bolt TX, Bolt 500, and Sidekick II receivers.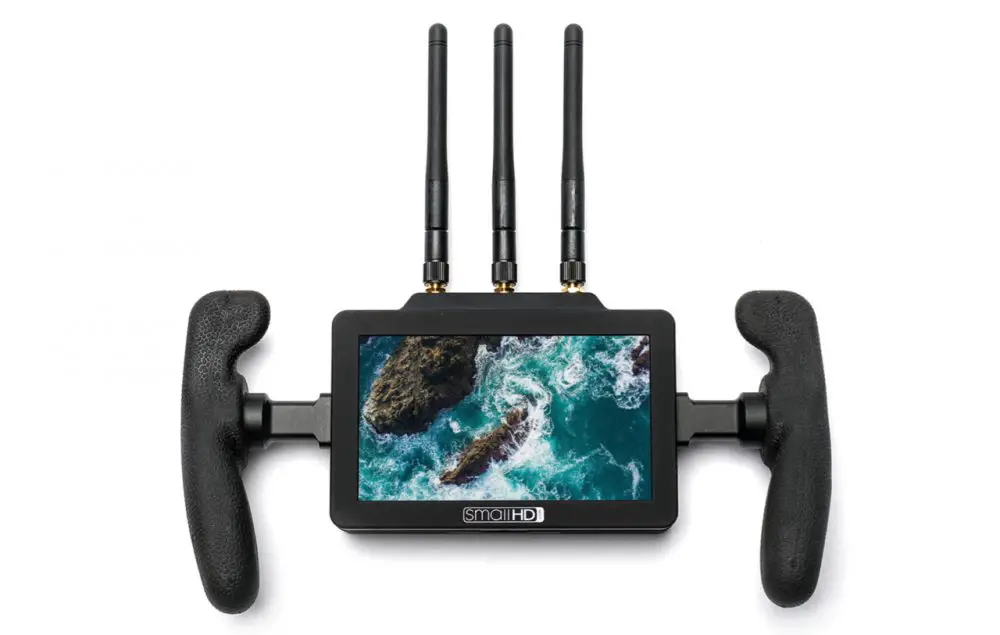 Both the FOCUS Bolt RX and TX are priced at $1299 USD and scheduled to ship May 31st. For more tech details and full specs head over to SmallHD.com.
NAB attendees: to check out all of SmallHD's new offerings head over to their booth #OE5098 (just outside Central Hall, across from the Beer Garden) and don't forget to also take part in their daily monitor giveaways (they'll be giving out a lot of monitors).

Claim your copy of DAVINCI RESOLVE - SIMPLIFIED COURSE with 50% off! Get Instant Access!