For the past year, Kinefinity have been working hard on releasing their 6K budget oriented digital cinema camera dubbed the KineMAX, capable of some super impressive specs such as 16 stops dynamic range at 3K, Super 35 CMOS imager, 6K recording, and 4K slow-motion up to 100 fps.
Up until now there was limited test footage from the camera. We featured some initial 6K footage here from the camera, and recently Kinefinity released another batch of incredible footage shot in 6K at 25fps and 4K at 5ofps of the beautiful city of Berlin.
DoP: Qingqing Liu;
Location: Berlin (Germany);
Camera: KineMAX 6K, KineMOUNT+EF Mounting Adapter, or EF Mounting Adapter with KineEnhancer;
Lenses:
Canon 18-135mm
Canon 70-200mm f2.8;
Rokinon Cine EF 24mm/85mm
Tokina 11-16mm EF
Recording Codec: 6K KRW 6fps, 25fps; 4K KRW @50fps;
ISO: 800/1280/1600/2560/3200;
Edit by: Qingqing Liu (FCP X);
Graded by: Qingqing Liu (Scratch v8.2);
No DeNoise and Sharpening added.
Here are some frame grabs that Kinefinity provided (click on the images for higher resolution):
The Kinefinity are advertising 16 stops of dynamic range at 3K via pixel binning (some some aliasing and moire are expected) on the KineMAX 6K, which is nothing short of impressive, and 14 stops at 6K resolution. The KineMAX 6K can be viewed as a budget RED Epic as at this point if you want to shoot resolutions higher than 4K, you don't have much choice. As evident by the slick footage above the KineMAX 6K can produce lovely skin tones and pleasant colour rendition. The vivid and organic imagery off the S35 CMOS chop is nothing short of amazing.
The 4:3 Anamorphic mode is another feature often demanded by working cinematographers today and the KineMAX can do a native 4K 4:3 frame as 4320×[email protected] 24/25fps. The camera also supports standard DCI 4K 4096 × [email protected] 24/25fps in 4:3.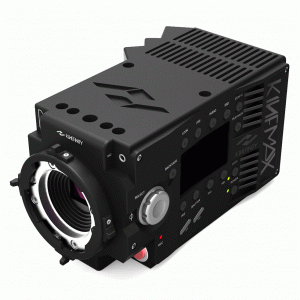 KineMAX 6K Specs at a Glance:
6K CMOS Super 35 sensor
Dynamic Range: 14 stops 6K/4K / 16 stops via pixel binning at 3K
1x 2.5″ SSD Slots
3G SDI & HDMI Video Outputs
In-camera MIC;
Support KineAudio with 48V Phantom Power XLR
Wifi Control Function
To download the 6K KineRAW(.krw) click here. 6K CinemaDNG(.dng) by KineStation from KRW footage can be downloaded here for the 6K and 4K Cineform(.mov) by KineStation from KRW downloadable footage click here. To read more about the shoot and see more details on the KineMax, head over to Kinefinity.
[via Kinefinity]
Claim your copy of DAVINCI RESOLVE - SIMPLIFIED COURSE with 50% off! Get Instant Access!