Among the multitude of products showcased at NAB 2018, there was a particular set of prime lenses that caught the eye of indie filmmakers. Billed as the smallest cine lens in the world, the Skybeam Digital second generation cine lenses currently come in three focal lengths, a 25mm T2, a 35mm T 1.8, and a 50mm T2 all available in Micro 3/4 mount, E mount, and FX mount.
Each unit covers perfectly Super 35 sensors and features standard 0.8 focus gears. These are also really tiny and lightweight ranging from 225g ( 7.93oz) for the 25mm and 35mm lenses to 235g (8.28oz) for the 50mm prime respectively.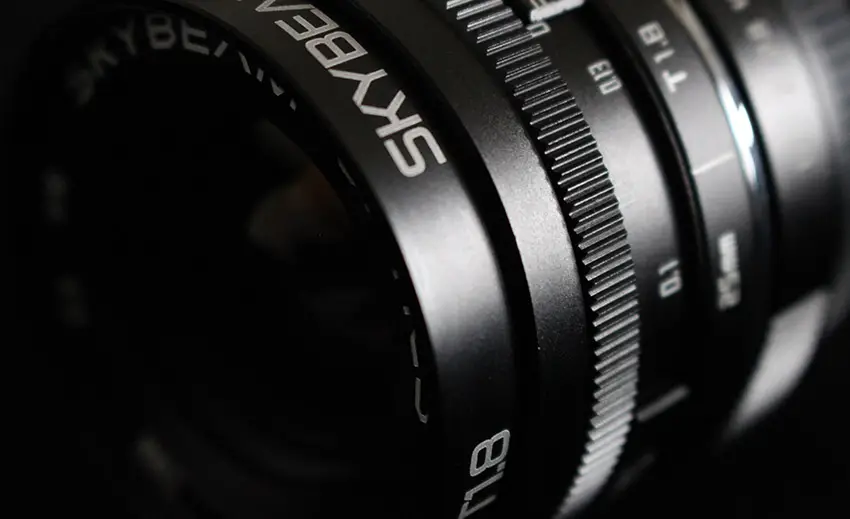 Interestingly enough, Skybeam Digital are planning to introduce EF and PL versions of their second generation cine lenses alongside full frame versions in the near future. The French company was recently established in 2017 in response to the considerable demand from creative professionals who need more accessible high-quality cine lenses with a compact and lightweight form factor.
But what's most impressive about these new arrivals is their price. Each one of these lenses will set you back just $719 which is ridiculously cheap and unheard of a true cine piece of glass. Plus, we are talking about a European manufacturer, so I really hope that the Skybeam team has done their due diligence accordingly and managed to nail down the quality of their products.
Overall, the new pancake cine lenses look incredibly appealing, at least on paper. We can only hope that they will deliver the promised level of performance and image quality once they become available. For more information and details regarding the Skybeam Digital cine primes, head over to the company's website.
[source: Skybeam Digital]
Claim your copy of DAVINCI RESOLVE - SIMPLIFIED COURSE with 50% off! Get Instant Access!