Phase One, the world leader in UAV-based aerial imagery innovations, has just announced the iXM 100MP drone camera. What makes this device pretty special and unique is the fact that it's the first ever drone camera to boast the world's fastest medium-format Sony's 100MP backside-illuminated (BSI) sensor.
The latter is a 44 x 33mm chip boasting 100MP and whopping 11664 x 8750 native resolution. The high-productivity camera can be easily integrated into UAV aerial platforms and is also equipped with a set of high-resolution lenses specifically designed for it.
Specs-wise, the all-new iXM 100MP camera provides an ISO range of 50-6400, a dynamic range of 83dB, and can capture 14-bit RAW images at its maximum resolution. Additionally, it provides a continuous shooting speed of 3fps and outputs 3840×2160 30p and 1920×1080 60p video via HDMI.
Furthermore, the unit comes equipped with a Phase One RSM lens mount, USB3 and Ethernet 10G ports, HDMI out, XQD memory card storage, and an infrared cutoff filter. It's also weatherproof (IP53 compliant) and weighs just 1.38 pounds (630g).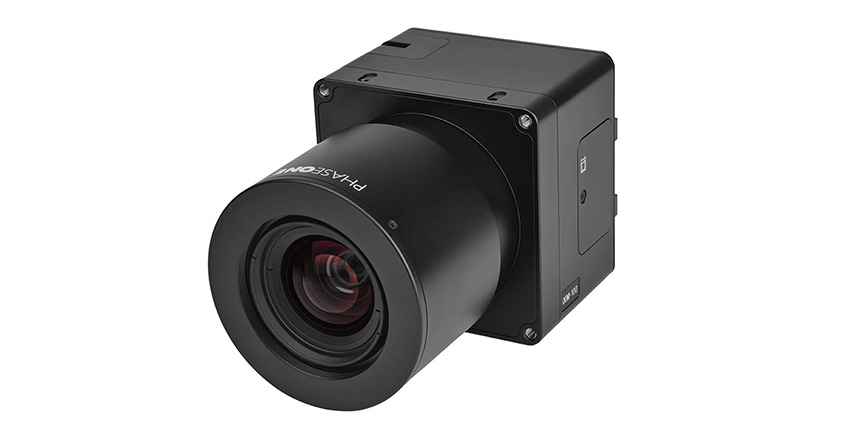 Phase One iXM 100MP Drone Camera Specifications
Camera type: Medium-format camera for aerial imaging
Sony's 100MP backside-illuminated (BSI)
Native Resolution: 11664 x 8750
Dynamic range: 83dB
Aspect Ratio: 4:3
Effective Sensor Size: 43.9×32.9
Light sensitivity (ISO): 50-6400
Lens mount: Phase One RSM
Data storage: XQD card
Raw file compression 14bit – IIQ large: 100MB; IIQ small: 65MB
Max. Power consumption: 14W
Dimensions (excluding lens): 90x90x68mm
Temperature:  -10°C to 40°C
Weight: 1.38 pounds (630g)
Price: $40,000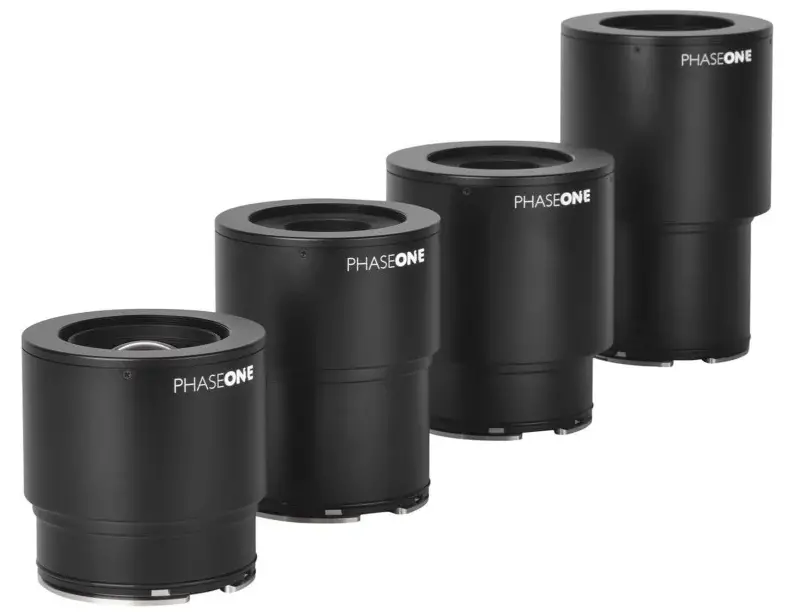 Alongside the camera, Phase One Industrial has also announced four new RSM lenses with focal lengths ranging from 35mm to 150mm. These are available with either fixed-focus or motorized-focus functionality. The fixed-focus 35mm and 80mm lenses are ideal for surveying applications whereas the motorized-focus 80mm and 150mm units are more suitable for various types of aerial inspection.
It's also worth noting that the iXM 100MP camera is geared towards industrial purposes which obviously predefines its hefty price tag. The new iXM 100MP is available for order now selling for $40,000 and it's expected to ship later in June. Each of the RMS lenses, on the other hand, will cost additional $10,000.
That said, we can only hope to see the same sensor technology packed in more consumer-focused medium-format cameras in the future at a way more affordable price. In the meantime, head over to Phase One's official website for more information regarding the company's latest products.
[source: Phase One]
Claim your copy of DAVINCI RESOLVE 16 - SIMPLIFIED COURSE with 50% off! Get Instant Access!