Core SWX are no strangers to innovative battery solutions. The company recently announced a couple of innovative battery power solutions one aimed at the more traditional broadcast market, the Hydracore 100 is Core's first NiMH battery, offering owner/operators a travel-safe alternative, while the new Powerbase EDGE caters to the Cine/DSLR sector. You can catch up on these in my previous write-up via this link here.
Core SWX also makes OEM batteries for Sony cameras such as the Sony FS5 II/FS5, namely their Nano-U98, and have more recently set their sights on the Panasonic EVA1 market with the announcement of their Nano-VBR98 – the latest addition to their Nano-M range of batteries.
And while some of our North American readers may say – "hey, wait a minute – this battery is not new?! What's up with that?" – I'd say that although you are technically correct, the Nano-VBR98 and Core SWX batteries in general weren't available in the UK via local resellers; however Holdan UK recently announced at NAB 2018 they are picking up distribution of Core SWX products for the UK, which is fantastic move and great news for video professionals on this side of the pond.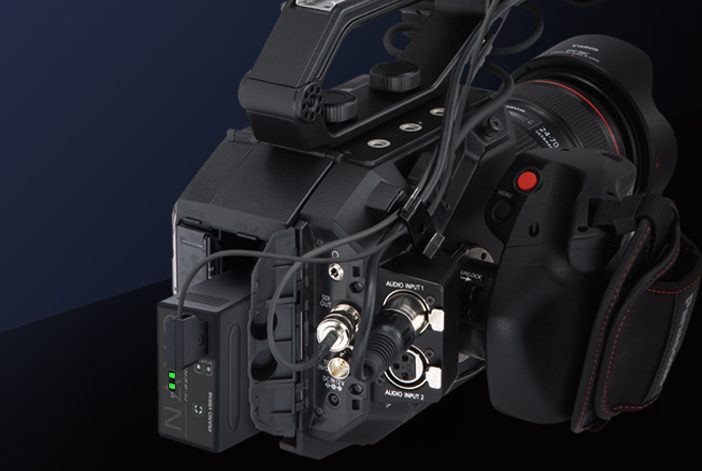 Now, the Core SXW Nano-VBR98 is also available from local UK resellers for about £160 + VAT or there abouts (this is List price after all). So, for those of you regardless of location, who have not heard of this new battery – it basically gives you enough juice to run your EVA1 for about 5 hours, which is plenty and about double what you get from the supplied Panasonic battery. The 98wh Nano-VBR98 from Core SWX also features a 12v D-tap output so you can power your monitor such as the SmallHD Focus for example, and/or on-camera LED light as well.
The Nano-VBR98 also features a 4-stage LED indicator on the front and the Power-Tap (D-Tap) connector can also carry S-MBUS smart battery data, which is something that will be useful in the future according to CoreSWX.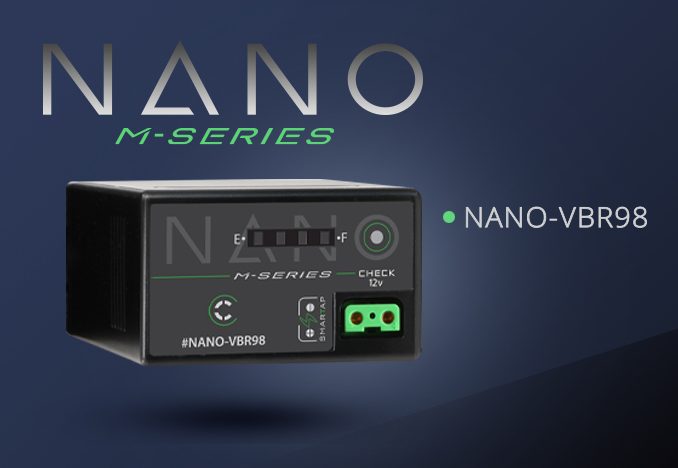 Core SWX Nano-VBR98 Highlights/Specs
Designed for the Panasonic EVA1

can be used with DVX200 and others

4-stage LED gauge
Power-Tap (D-Tap) can carry SMBUS/smart battery data for future integration
Can power accessories – such as monitors/on-camera lights off D-Tap
Capacity:
P-tap Output:
Size:
Weight:
Normal Runtime:

5hrs. based off of Panasonic EVA1 draw

Price: £160 + VAT/€180
Available Now!
And since this is a OEM battery for the Panasonic EVA1 you can also use it with the DVX200 and other Panasonic camcorders using the same family batteries. Are there any UK-based Panasonic EVA1 shooters already pulling the trigger on this battery? Those of you who have had experience with this battery, do share your thoughts in the comment below.
Claim your copy of DAVINCI RESOLVE - SIMPLIFIED COURSE with 50% off! Get Instant Access!