During NAB 2018 in Las Vegas, Blackmagic Design announced the long-awaited successor to their pocket camera – the Blackmagic Pocket Cinema Camera 4K. For a relatively low price of just under $1,300, video shooters will be able to enjoy features such as a 4/3 sized sensor with 13 stops of dynamic range, active MFT mount, DCI 4K recording at up to 60 fps, Dual Native ISO to 25,600, a 5" touchscreen display, and so much more.
So, if you are seriously considering the option to pre-order the unit, make sure to check out the next video produced by Kinotika first as it covers ten essential aspects about the Pocket Cinema Camera 4K that you definitely need to take into account before making your final buying decision.
One of the less known features Blackmagic Design has packed into this camera is the ability to take photos on the fly. Although the images are limited to 8 Megapixels, the resolution is more than enough for taking reference stills on the go. What's more, you've got the option to toggle between Raw or JPEG while using Log or Rec.709 color space for your pictures.
Meanwhile, if you're someone who's struggled with the audio hardware of Blackmagic cameras in the past, consider the Pocket Cinema Camera 4K to be the answer to all your prayers. This camera now features Mini XLR input with phantom power capabilities, providing you with the option to capture professional audio straight in-camera. Of course, a 3.5mm microphone jack is still present just in case you need one.
With the Blackmagic Pocket Cinema Camera 4K, you also have multiple power input options to choose from. You can either run the camera off a Canon LEP-6 battery (that should last around an hour when fully charged) or take advantage of the Locking 12V Power Input jack to increase the longevity of your shooting time. Additionally, the USB-C port on the side can be used to charge the battery when the camera is not in use.
Speaking of the USB-C port, another convenient feature enabled by the connector is the ability to attach an external storage device, which allows users to record media directly onto a flash drive or external hard drive. This particular functionality could be pretty handy when shooting lengthy footage such as interviews or long takes for your productions since you can easily avoid unwanted interruptions due to the lack of available storage space.
For those unfamiliar with the 4/3 sensor of the BMPCC 4K, when you compare it to a full-frame sensor, the size gives your shots a 1.9x crop factor which is slightly tighter than APS-C cameras. At 1080p, the crop factor is even worse going up to 4x. So, you should certainly keep that in mind when choosing the lenses you'll be using with this camera. The good news is that you'll still be able to utilize a Speed Booster lens adapter as long as it's compatible with the Pocket Cinema Camera 4K meaning that you'll have to spend some extra cash for the compatible version.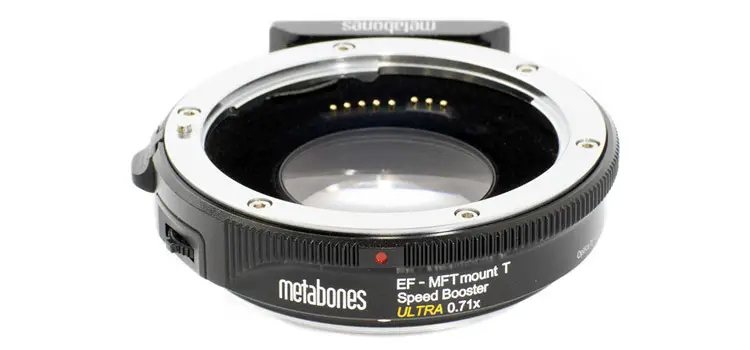 Although the Pocket Cinema Camera 4K has a bigger build than its predecessor, this increased surface area allows for better I/O, including a full-sized HDMI port. The latter transmits 10-bit 422 1080p signals, perfect for external monitors/recorders. On top of that, this camera has even more recording options to choose from compared to the last generation model.
Besides CinemaDNG Raw Lossless, you'll also have the ability to shoot with a 3:1 or 4:1 compression, alongside various flavors of ProRes. In the future, Blackmagic is also anticipating support for Apple's latest codec ProRes RAW that combines the convenience of ProRes with the post-production flexibility of RAW format shooting.
Surprisingly, Blackmagic has also geared the BMPCC 4K toward travel and vlog shooters alike with some ergonomic features that make using the camera very easy when the unit is facing in front of the operator. For instance, there's a recording button right at the front of the device, making it easy to reach when trying to trigger the recording feature.
On the topic of usability, the Australian camera maker has also included several function buttons throughout the camera. This provides maximum flexibility and allows operators to personalize their own shortcuts, mapping out feature toggles to whatever configuration suits their shooting style.
Last but not least, as a proud owner of the BMPCC 4K, you'll have access to multiple high frame rate (HFR) options. As stated previously, the camera can shoot up to 60 fps at 4K, but it can also shoot up to 120 fps at 1080p, similar to the Sony a6300 mirrorless camera. In fact, there's even a dedicated HFR button on the side of the unit to toggle between regular frame rates and higher frame rate recording modes.
What are your favorite features of the BMPCC 4K? Let us know in the comments.
[source: Kinotika]
Pre-Order Link:
Blackmagic Design Pocket Cinema Camera 4K
Claim your copy of DAVINCI RESOLVE - SIMPLIFIED COURSE with 50% off! Get Instant Access!