A lot of folks have been waiting anxiously for more details on the upcoming Panasonic GH5 which can shoot in 4K at 30p using a 10bit 4:2:2 chroma subsampling internally, and also for the first time in a 4K mirrorless camera 4K/60p! Yes, this is a major first for an interchangeable lens hybrid stills/video camera be it Micro Four Thirds or any other system. Not much else was revealed by Panasonic during Photokina back in September including price and release date, regarding both of which Panasonic were very quiet about, however it looks like the camera may end up costing a bit more than expected.
According to 43rumors and his source the Panasonic GH5 will be priced around €1,800 – €2,000. My bet is that the GH5 will end up selling for $2,000 US dollars upon release (given today's atrocious exchange rates) – precisely the same as the new Olympus E-M1 Mark II, which features an unbelievable in-camera stabilization we covered here and here.
From 43rumors:
Body only: Price will be between 1 800 € and 2 000 € in Europe for the DMC-GH5.
Price will be ± 2 900 € for the DMC-GH5 + the new Panasonic Leica 12-60 Lens (not the older 12-60mm lens!)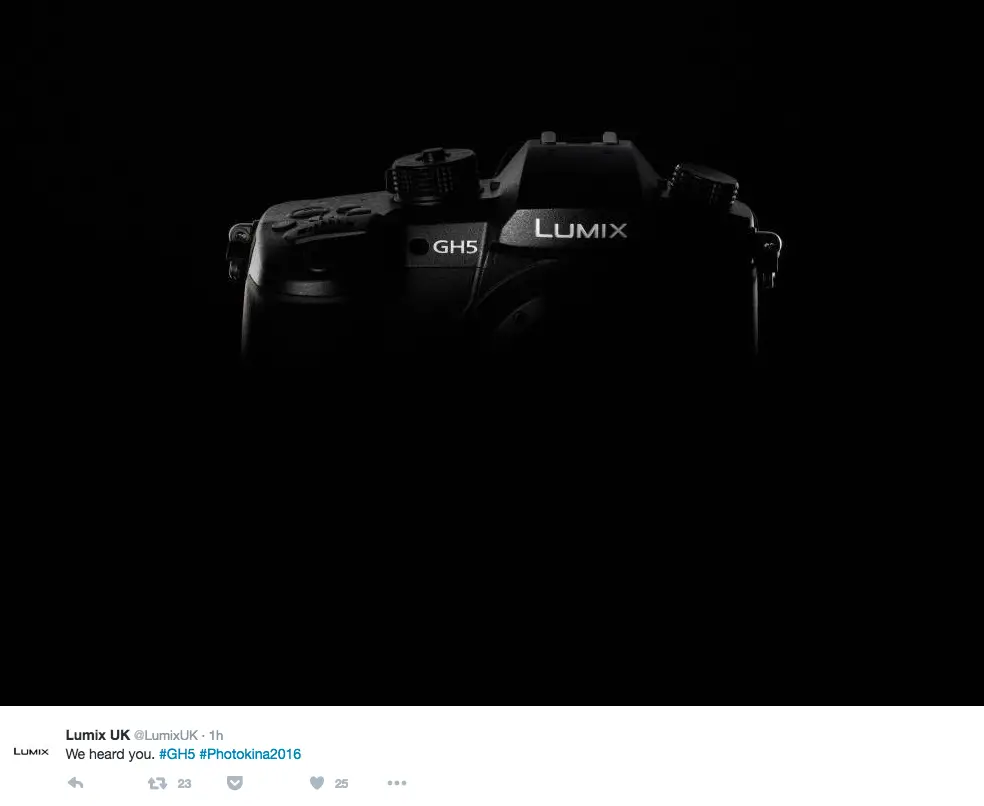 If this rumor ends up being true, and 43rumors does rate it at FT5 (their highest, meaning it's probably true), the $2K price tag for the body alone might just be a bit too much for Micro Four Thirds shooters. For comparison purposes – the Panasonic GH4 (body only) originally sold for $1,700 in the US, and £1,300 in the UK.
The $300 increase may not seem like much considering the new features the camera will give us, however as most of us considering a MFT camera are pretty cash strapped, $300 can go a long way – you get an awesome lens like the Lumix 25mm f1.7 and still have $50 left for an extra battery.
With the current world economy and exchange rates in shambles, I expect to see the Panasonic GH5 sell for about £1,800-£1,900 inc VAT in the UK, which isn't too far off what the Olympus E-M1 Mark II goes for in the UK (£1,849 inc VAT at Wex). This will be a whopping £500 markup compared to the old GH4 and what it sold for when it was released (and that was £1299 inc. VAT), not so great for those of us in the UK (again…)
Here is what we know so far about the upcoming Panasonic GH5:
New 18MP CMOS (4/3 type) sensor – MFT mount (duh!)
New Body Design
6K Photo at 30p for 18 Megapixel photos (Stills only NOT video)
4K/60p (8bit or 10bit 4:2:0)
4K at 24, 25 and 30p at 10bit 4:2:2 internal
8MP / 60fps Burst Photo – possibly from the 4K/60p stream
No info on IBIS (in-body image stabilisation) may have it
When? – Early Spring 2017 (March possibly)
Price: €1,800 to €2,000 / $1,999
Hands up – how many of you guys think the price of the Panasonic GH5 is too much if it ends up selling for €2000 EU/$2000 US/£1850 UK? Personally, I'd be willing to consider it if the IBIS is as good as the one on the E-M1 Mark II and if they improved the low light performance by at least one stop. Not to mention that it would be worth it if the improved the colour science too.
Claim your copy of DAVINCI RESOLVE - SIMPLIFIED COURSE with 50% off! Get Instant Access!