I am a sucker for smooth handheld cinematography. I have no idea why, but there is something that tend to gravitate to more than traditional slick, always on sticks or dolly "Classic Hollywood style" shooting style. From all the cameras I've owned, I've always struggled to get decent handheld shots without too much excessive rolling shutter artifacts or constant micro jitters. Shooting with a Canon C100 handheld and a stabilized lens like the EF-S 17-55mm f/2.8 IS USM does produce lovely results, but it is limiting when you are in a moving car for example. I used to own quite a few DSLRs, but I wasn't happy with any of them when it came to getting stable handheld shots – even with a hanheld DIY shoulder rig, which helped minimize micro-vibrations but didn't fix the inherent problem of the "handheld" syndrome – especially pronounced when using, non-stabilized mechanical lenses be it cine primes or vintage stills ones.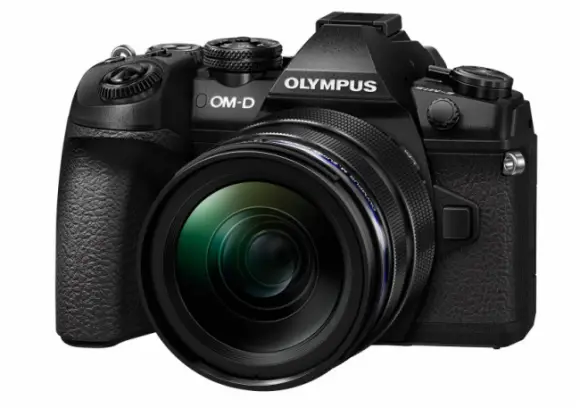 Olympus, however, have been working on some super smooth in-camera image stabilization for the last few years, which has been impressive (i.e. the E-M5 II). With the recent release of their new flagship MFT camera – the OM-D E-M1 Mark II, we now have a 4K mirrorless camera capable of some seriously wicked in-body image stabilization. Check out the following brief, but very telling test by Janne Amunet, who's been using the E-M1 II lately.
Olympus OM-D E-M1 Mark II // First tests. from Janne Amunét on Vimeo.
This film is a compilation of shots from the last few weeks while getting to know and teaching about the new Olympus E-M1 Mark II camera.This camera really has outstanding video quality and is easily pulled towards a cinematic, organic image.

When combined with the absolutely insane capabilities of the 12-100mm f4 Sync IS lens, this camera can pull off gimbal like movements with just the barebones body and lens! We were shooting walking shots at 100mm Full Frame equivalent getting a steadicam like result.

There are shots we have made that are not here that were panning shots at 600mm equivalent handheld and they look like tripod shots. This camera might just be a real game changer for journalism, run-n-gun video and small footprint productions!

We will be doing a proper test and review of this at a later point to show the pros and cons and incredible capabilities of this camera for filmmakers. Please keep in mind that this is still a beta firmware and we're still getting to know this camera.

– Shot 85% in Cinema4K mode with Movie Picture Mode.
– Olympus 12-100mm f4 Sync IS, 25mm 1.2 and Kowa 25mm 1.8
– Everything is shot handheld
– About 20% of clips have about 8% of post stabilization in Premiere with Warp Stabilizer
– Light colorgrade with curves and Filmconvert in Premiere
– Music by Ben Winwood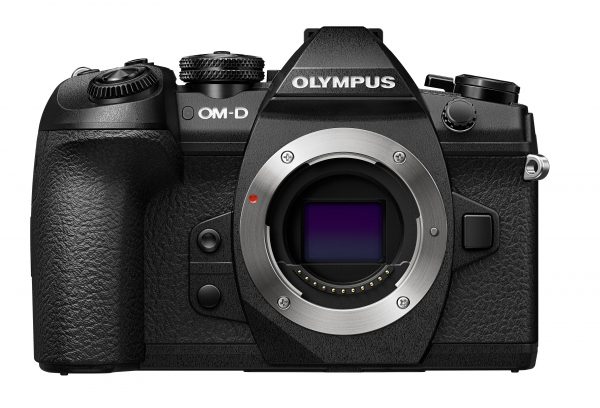 Olympus E-M1 Mark II Features
New 20.4MP Live MOS Sensor
TruePic VIII Dual Quad Core Processor
Micro Four Thirds Mount and System
121 Cross-type on-chip phase-detect AF points
2.35M dot EVF with 120 fps refresh rate, 5 millisecond response
New Cluster Display Subject Tracking
50 Megapixel High Res Shot Stills Mode
Cinema 4K (4,096 x 2,160) at 24p IPB at approx. 237 Mbps
UHD at 30p IPB at 102 Mbps
"Flat" video specific picture profile
4:2:2 HDMI output (presumed 8bit)
1080p/60 IPB
1080p/24/25/30p ALL-I
In-Body 5-Axis Image Stabilization
Dual SD Card Slots
HDMI Output
USB Type-C connector
3.5mm Microphone and Headphone Jacks
Fully Articulating 3.0″ Touchscreen
15 fps Shooting and Expanded ISO 25,600
Dual F.A.S.T. 121-Point Autofocus System
Weather-Sealed Construction/Splash-proof
Lightweight – only 600 grams
Whatever "voodoo" the engineering team at Olympus is using in the E-M1 Mark II, it sure is strong, and it really makes me want to pre-order the thing. I just need to really re-assess my lens situation, as I have some Canon EF lenses, a few old vintage primes, and all in all – with a few adapters, I think I'd be alright. If I decide to get it – which EF to MFT adapter would you recommend I use? Let me know in the comments below.
You can pre-order the Olympus E-M1 Mark II from the links below. The camera is expected to start shipping in the first week of December.
Claim your copy of DAVINCI RESOLVE - SIMPLIFIED COURSE with 50% off! Get Instant Access!