Seasoned colorist and fellow filmmaker Alex Jordan of Learn Color Grading and FilmSimplified has produced dozens of insightful color grading tutorials over the years, alongside a myriad of successful courses and numerous free resources regarding color grading and video editing in DaVinci Resolve.
Recently, the talented creative professional has released another exciting product – DaVinci Resolve 15 Crash Course. This series of tutorials will walk you through the basics of using DaVinci Resolve 15 as you'll learn how to create your first project in Resolve starting with importing your footage, all the way through working with different creative tabs and exporting your final edit.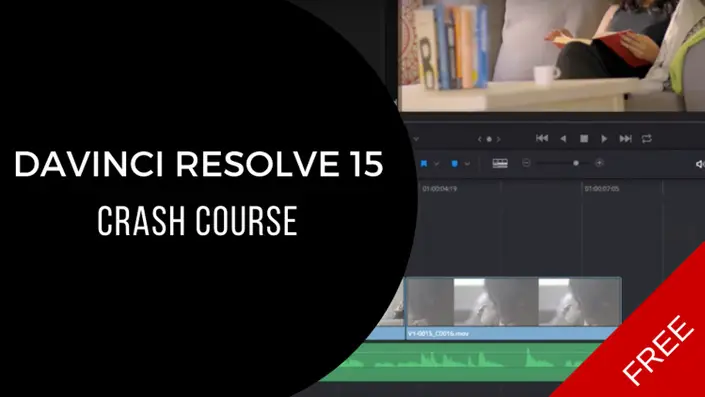 So, whether you are one of his 20,000+ students or you just found out about his existence, you can try out the all-new course and enroll absolutely free of charge. In this crash course, you'll be able to learn the basics of all the different tabs in Resolve 15 (including the media, edit, Fusion, color, Fairlight & delivery tabs). And, don't worry! This course is designed with the absolute beginner in mind. No prior knowledge of DaVinci Resolve or color grading is required.
Meanwhile, here are some excellent video tutorials produced by Alex Jordan that should give you some deeper insight into advanced color grading in DaVinci Resolve 15.
Working with Shared Nodes
Untangle Curves for Clearer View
DaVinci Resolve 15 Keyboards on Steroids
Again, for those of you who are just starting out with DaVinci Resolve 15, the Crash Course by Alex Jordan seems like a real no-brainer. We all know that DaVinci Resolve is an extremely powerful filmmaking tool but what you may not know is that Alex's courses make it very simple and quick to learn. Don't believe me? Just enroll!
[source: Learn Color Grading]
Claim your copy of DAVINCI RESOLVE 16 - SIMPLIFIED COURSE with 50% off! Get Instant Access!