Earlier today, the SD Association announced SD Express, which adds the popular PCI Express and NVMe interfaces to the legacy SD card interface, as part of their SD 7.0 specifications. This is huge news for upcoming camera products in the near future, as the current memory interface especially on compact hybrid 4K mirrorless cameras using SD cards as their capture media format, is often the limiting factor for 4K and higher resolution Raw video capture.
The new SD Express' PCIe interface delivers a whopping 985 megabytes per second (MB/s) maximum data transfer rate, while the NVMe upper layer protocol enables advanced memory access mechanism, enabling a new world of opportunities for the popular SD memory card – beyond imaging products such as smart cars. In essence, you can look at SD Express like "removable NVMe SSDs", but in an SD card form factor.
In addition, the maximum storage capacity in SD memory cards grows from 2TB with SDXC to 128 TB with the new SD Ultra Capacity (SDUC) card. These innovations maintain the SDA's commitment to backward compatibility and are part of the new SD 7.0 specification.
I really wouldn't be surprised to see 4K Raw capable mirrorless camera in a couple of years time. The compact recording format is now sorted, and once engineers find a better way to deal with heat management and power consumption to keep the form factor small, there shouldn't really be a reason why the next gen 4K mirrorless cameras wouldn't feature raw video recording. At those speeds even compressed 8K raw is possible, but who needs that, right?
"With SD Express we're offering an entirely new level of memory card with faster protocols turning cards into a removable SSD," said Hiroyuki Sakamoto, SDA president. "SD 7.0 delivers revolutionary innovations to anticipate the needs of forthcoming devices and content rich and speed hungry applications."

"PCI-SIG is pleased to have teamed with the SDA to collaborate on this innovation for the world's leading removable memory card – SD," said Al Yanes, PCI-SIG president and chairman. "PCIe specification conformance tests are available today by major test vendors, offering a significant advantage for any new PCIe adopter."
SD Express delivers speeds necessary to move large amounts of data generated by data-intense wireless communication, super-slow motion video, RAW continuous burst mode and 8K video capture and playback, 360 degree cameras/videos, speed hungry applications running on cards and mobile computing devices, ever evolving gaming systems, multi-channel IoT devices and automotive to name a few.
SD Express will be initially offered on SDUC, SDXC and SDHC memory cards.
"NVMe is the industry-recognized performance SSD interface from the client to the datacenter, shipping in millions of units," said Amber Huffman, NVM Express™ Inc. president. "Consumers will benefit by SD Association adopting the NVMe specification for their new SD Express cards."
SD Express uses the well-known PCIe 3.0 specification and NVMe v1.3 protocols defined by PCI-SIG and NVM Express, respectively, on the second row of pins used by UHS-II cards today. By relying on successful protocols already in the marketplace, the SD Association gives the industry an advantage allowing utilization of existing test equipment and saving in development process by usage of existing building blocks used in existing designs.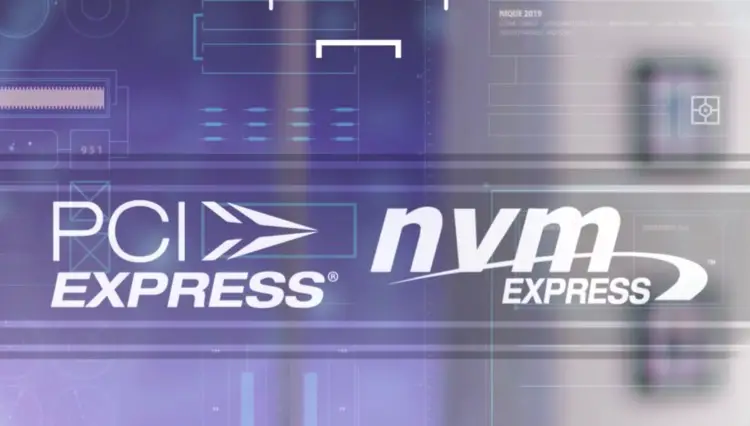 These cards also provide system developers new options offered by PCIe and NVMe capabilities, such as Bus Mastering, Multi Queue (without locking mechanism) and Host Memory Buffer.
No release date or pricing have been revealed, but I am guessing those will be pricey. For those of you who want to dive in to the tech details of SD Express and its utilization of the PCIe and NMVe interfaces, the SD Association have prepared a white paper, which you can read and download here.
Claim your copy of DAVINCI RESOLVE - SIMPLIFIED COURSE with 50% off! Get Instant Access!