The Sony FS7 has been one of the most (if not the most) popular camera for overall professional video productions worldwide ever since its release. Over here in the UK producers and commissioners love it, and Sony dealers have been selling Sony FS7 cameras like crazy; meanwhile despite being a nearly 4 year old camera (started shipping in October 2014) Sony continues to update its functionality with a steady stream of firmware updates driven by feedback from its large user base.
So is the case with the latest firmware version 4.30 for the Sony FS7, and similarly with the new firmware version 1.20 for the Sony PXW-FS7 II (the firmware updates are identical in terms of new functionality added).
And although this is not a huge update with tons of new features added (the FS7/FS7 II already do what 95% of people need really) it does add one very important new feature and that is the ability to change the recorded ISO when shooting in the Cine-EI mode; something that was not possible before the release of this firmware update.
Sony FS7 Firmware v4.30 (FS7 II firmware v1.20) Details:
Add a function that can change ISO sensitivity in CineEI mode
So, what does this mean?
Prior to firmware v4.30 (or v1.20 for the FS7 II) FS7 shooters had no choice but to record at ISO 2000 when in Cine EI mode; this was done so the full dynamic range of the camera is always available in either Slog2 or Slog3.
However, this presented further exposure challenges that often made it necessary for many shooters to choose to "rate" the camera at ISO 1000 or 800 by adjusting the EI to ISO 1000 or 800; regardless of which, the camera still recorded the footage at ISO 2000, but rating at 1000 yields a darker image in the viewfinder making you open up the aperture and thus getting an improved exposure with less noise.
In firmware v4.30 users have access to enable Rec/Out EI – which means that any changes they make to the cameras EI settings such will also be applied as a gain change to the recordings. For example, EI set to 1000, means – you actually record at 1000 ISO and not 2000 ISO. This saves you doing the exposure corrections in post production with an exposure adjustment LUT, the standard LUT (Slog2 or Slog3) should do the job.
It is worth to note that unlike in pre-v4.30 firmware, there is a slight penalty of loss of DR by using REC/Out EI and altering your ISO recording with the latest firmware.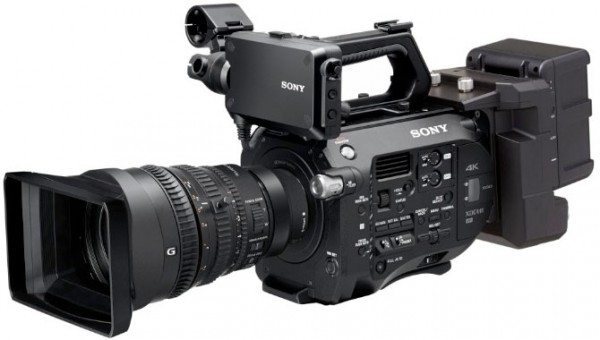 If you are using the FS7/FS7 II for an upcoming shoot for the first time, then this tutorial should give you what you need to know to initially setup the camera:
To learn more about the various exposure tools within the FS7 check out our prior post here, which features more video tutorials by Alister Chapman.
For a more in-depth and technical explanation of the effects of the changes in firmware v4.30 head over to Alister Chapman's website xdcam-user.com, where he has a very informative write-up about the process, which I highly recommend you read.
If you are a Sony FS7 or FS7 II user you can head over to the links below and download the latest free firmware for your camera.
Download Links:
Claim your copy of DAVINCI RESOLVE - SIMPLIFIED COURSE with 50% off! Get Instant Access!