Premium compacts are all the rage these days. It seems that every camera manufacturer wants that sweet "millennial" dollar from a generation that revels in excess and prefers the immediacy of a Facebook Messenger emoji chat as opposed to a real, face to face human interaction. But this isn't 2016, we're halfway through the slog fo 2018 and Fujifilm are at it again with a new premium compact XF10 camera designed specifically for "the cool kids on Instagram" – those all digital, Prius driving, millennial kids with enough disposable income for unforgettable island vacations like the ones you see in GoPro commercials.
Anyway, back to the camera. The very pocketable Fujifilm XF10 has a 24.2 megapixel APS-C sized sensor, because this is Fuji and not Panasonic, and a fixed 18.5mm f/2.8 lens (about 28mm full-frame equivalent) with a 10cm minimum focus distance, all housed in a rather compact body with a 280 gram footprint.
Fujifilm have included a Digital Tele-Converter function though, for those of you lamenting the lack of optical zoom; users can select focal lengths of 35mm or 50mm (35mm equivalent focal length).
Fuji are clearly billing this camera as a replacement for your smart phone when taking pictures for social media, especially with their 1:1 Square Mode – that just happens to fit your Instagram feed perfectly. The Bluetooth connectivity ensures you can transfer your photos to your mobile device.
And in a world, where "social media following", "klout", and "influencer status" means everything, connectivity and having the ability to fool your followers you still take your insta-photos with an iPhone 6 is kind of a big deal.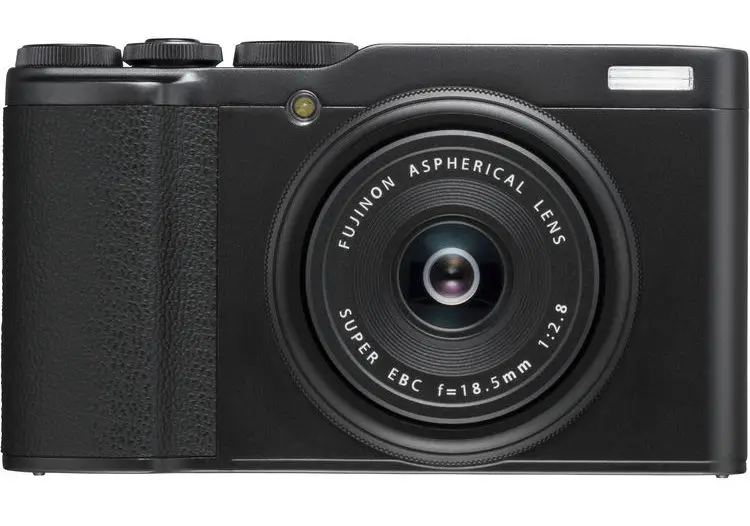 Fujifilm XF10 Features and Highlights
24.2MP APS-C CMOS Sensor
Fujinon 18.5mm f/2.8 Fixed Lens
3-inch 1040k-Dot LCD Touchscreen display
4K UHD recording up to 15p! (really!?)

only good for 4K burst mode photos really

1080p at 59.94/50/24/23.98p
Max ISO: 12800 (51,200 Extended)
11 Film Simulations, 19 Advanced Filters
Bluetooth 4.1
1:1 Square mode for Instagram
weighs only 280g
Price: $499.95 at B&H
Available in August 2018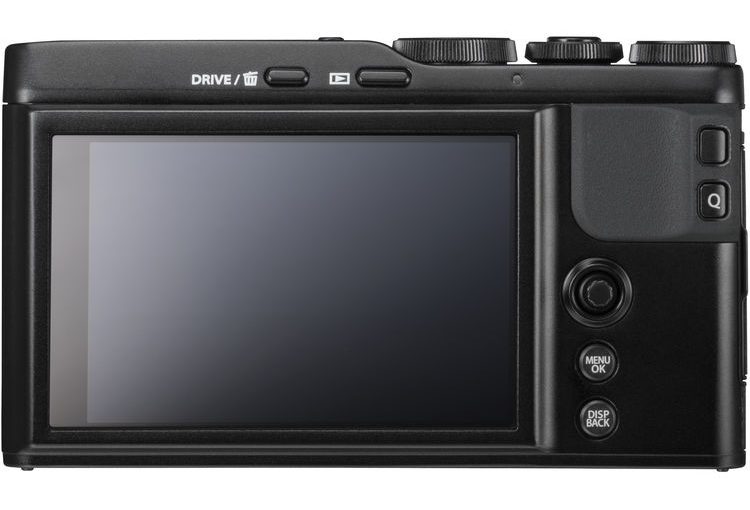 The back of the camera reveals an ergonomic and simple layout with a touchscreen. And of course, you also get 11 variations of Fujifilm's unique Film Simulation Modes and 19 variations of Advanced Filters including the newly added "Rich & Fine" and "Monochrome [NIR]" (which simulates infrared photos) for all your Instagram and other social media photographic needs.
When it comes to video though, the marketing materials boast 4K video and 4K burst up to 15fps, however for video purposes this is a 1080p camera.
However, Fujifilm wants you to know that despite the gimped 15fps in UHD, you can get a lot of stuff in focus if you do the 15 fps burst in 4K! After all, the box says 4K, and all cameras sold in 2018 have to have a 4K sticker regardless of what it actually means, and what the camera can actually do realistically.
Reading the press release, I can't stop thinking of All Wheel Drive comparison tests on YouTube for some strange reason. Whenever I see a sub-24p (ie sub-usable) frame rate option in 4K on a new camera, it reminds me of the CR-V.
It's kind of like driving a Honda CR-V thinking you have an all-wheel-drive, ready for the winter Sports Utility Vehicle, when in reality despite what the sticker on the back says, you really have a front wheel drive grocery getter. And sometimes, that's not such a bad thing. No offence to CR-V owners.
Still, I am very confident the new Fujifilm XF10 is a fine compact, pocket snapper. After all, Fuji have been making fantastic APS-C sensors for a while, and their film simulation game is unrivalled for getting fab shots straight out of the camera.
And when it's priced at $500 it really has to be. So, if you want to set your Insta-feed on fire, be like the cool kids and pre-order the XF10 via the links below.
Full specs and learn more about the XF10 – via Fujifilm here.
Claim your copy of DAVINCI RESOLVE - SIMPLIFIED COURSE with 50% off! Get Instant Access!