Shooting a realistic, historically accurate portrait of war is challenging enough, especially when you are on a tight indie film budget. For upcoming indie feature The Burying Party, however, director Richard Weston and DP Meurig Marshall took things one step further: visualizing it all through the eyes of a famous poet.
Timed to mark the 100-year anniversary of his death, "The Burying Party" was shot using Blacmagic URSA Mini 4.6K and URSA Mini 4K cameras and tells the story of soldier Wilfred Owen, now highly regarded as one of the leading poets of the WW1. The crowd-funded indie feature, which chronicles the final year of Owen's life, has already won 15 awards, including Best Narrative Feature at the Los Angeles Movie Awards and Best Picture at the New York Film Awards.
The Burying Party Official Trailer from Sine Wave Media on Vimeo.
"Owen's poetry is highly sensory. It challenged the more patriotic, idealised messages about war being given to the public at the time. It's visual, it's graphic, you can smell the blood and hear the gunshots," begins Weston. "100 years ago, the written word was the most powerful means of speaking to people. Now I'd argue it's film, and to have the chance of putting these words into images for a modern audience was a unique undertaking."
Inspired by both Owen's poetry, as well as famous wartime paintings including 'Youth Mourning' by George Clausen, both Weston and Marshall began work by exploring the places that were most important to Owen's life.
"We visited the cellar where he wrote his final letter to his mother. From there we went to the place where he died in battle," remembers Marshall. "When it came to production, we decided on the URSA Mini 4.6K and URSA 4K. They were a remarkably powerful solution."
The production were on a very tight schedule, with very little time to indulge in rigging each shot, so the URSA Mini's impressive ergonomics gave the crew the freedom to move quickly between sets.
"I was consistently pleased with the dynamic range afforded by the 4.6K sensor. The level of detail captured in our night scenes with our gains levels cranked up to 1600 was perfect, especially when using fast primes like the Samyang 14mm f/2.8 IF ED UMC ultra-wide angle prime…" Marshall continued.
Blackmagic URSA Mini 4.6K Features
Super-35mm CMOS Sensor
4608 x 2592 Video up to 60p
Compressed Raw Recording
Ready-to-Edit ProRes 444 + 422 Recording
Dual CFast 2.0 Memory Card Slots
12G-SDI Output, Timecode & REF Input
1080p Flip-Out Screen
Touchscreen Interface
2 x XLR Audio Inputs with Phantom Power
Magnesium Alloy Body
Eventually, two narrative arcs unfolded for the film. For the first – which portrayed Wilfred's memories of his time at home in Britain and place in society as both a poet and a gay man – the team wanted scenes that were both expansive and almost dreamlike. Primarily static shots would give the impression of composed, stable periods in the poet's life.
"We wanted Wilfred's memories to also be vivid in detail, to fully embellish this part of his life as it played such an important role in his development as a writer," Marshall adds. "To achieve this, our setup look like this; a Sachtler DA-100L tripod with Vinten Pro10 head, as well as both the Samyang 14mm f/2.8 and a Canon 24-105mm f/4L IS USM lenses."
The second narrative arc involved depicting something completely different: Wilfred's time at the front. "We aimed to convey the frenetic, claustrophobic chaos of the war with all our sequences at the front, in the same way that Wilfred captured it in his poetry," Marshall continues. "To juxtapose all the memories of Britain, which were much more stable, for all the war scenes we took the camera off the sticks and shot tight and shoulder-mounted for a more visceral final result. We wanted the audience to feel as close and involved in the battle as possible."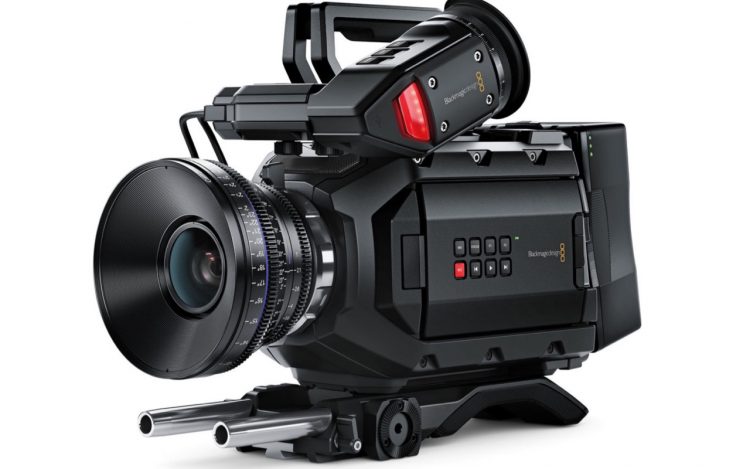 Despite being an indie period film, which is probably the most challenging type of film to shoot due to the need for period accurate costumes, makeup, and production design, the Burying Party utilized plenty of locations – including remote First World War battlegrounds. They ultimately shot in in ProRes 4444 throughout, uncompressed, as it gave them a great balance between quality and manageability.
"We ended up intercutting both these narratives together to almost bleed into one another, symbolizing the two sides to this one man. We wanted to make sure Wilfred's memory lived on, and his words were no less poignant, even 100 years on. So far, I have been truly delighted with the results. From crowd funding, to winning various awards, it just stands as testament to the extraordinary hard work from our team. We didn't have the luxury of a flexible schedule, we had a deadline for each day and had to make it work. We couldn't have done what we did without them."
Once principle photography was complete, the rushes were synced to the audio and converted to DNxHR for offline, edited in Adobe Premiere and final grade in DaVinci Resolve Studio, which was used before delivery in ProRes (422 HQ).
The URSA Mini cameras have been used widely on award-winning indie features and short films, just browse through the past years' winners at top film festivals such Sundance and SXSW and you're sure to spot a gem shot on a Blackmagic URSA or Pocket camera. Five years ago, there was no URSA Mini, when I shot my debut no budget feature film, and I used the BMCC 2.5K, which to this day, now looking back, was probably the best decision I made while for my film.
Even back then with their first generation cameras, there was something very organic about the images, something I can't really express that well with words. I think the Blackmagic Design camera still represent the best "bang for your buck" when it comes to shooting an indie feature film with every new generation of cameras. And now that the BMPCC 4K is about to drop in a couple of months, I expect to see loads of indie features and short film shot on it for the festival circuit in the near future.
To learn more about the film head over to the film's official website here.
You can explore the features and specs of the Blackmagic URSA camera range on Blackmagic Design's website here.
Claim your copy of DAVINCI RESOLVE - SIMPLIFIED COURSE with 50% off! Get Instant Access!