I bet a lot of you are familiar with the Zeiss LWZ.3 or as it is probably more widely known – the Zeiss 21-100mm T2.9-3.9 lightweight zoom. For many documentary shooters equipped with a Sony FS7, C300 II or ARRI AMIRA, the Zeiss LWZ.3 is a standard piece of equipment that is often either owned by the camera ops, or rented as part of the camera/lens package.
Compared to other lenses in the segment, the Zeiss LWZ.3 is more compact, lighter and although it is not particularly wide at 21mm, nor super-fast, the overall package for sub-$10K is a hell of a deal considering that a Fujinon Cabrio 19-90mm will set you back a cool $25 grand and it comes in PL mount only.
The Zeiss LWZ.3 also offers interchangeable mounts such as PL, EF, E, MFT and even Nikon F, so no matter what docu-camera rig you are rocking, you'll be able to use the Zeiss 21-100mm (provided you use a S35 sensor or small that is, of course).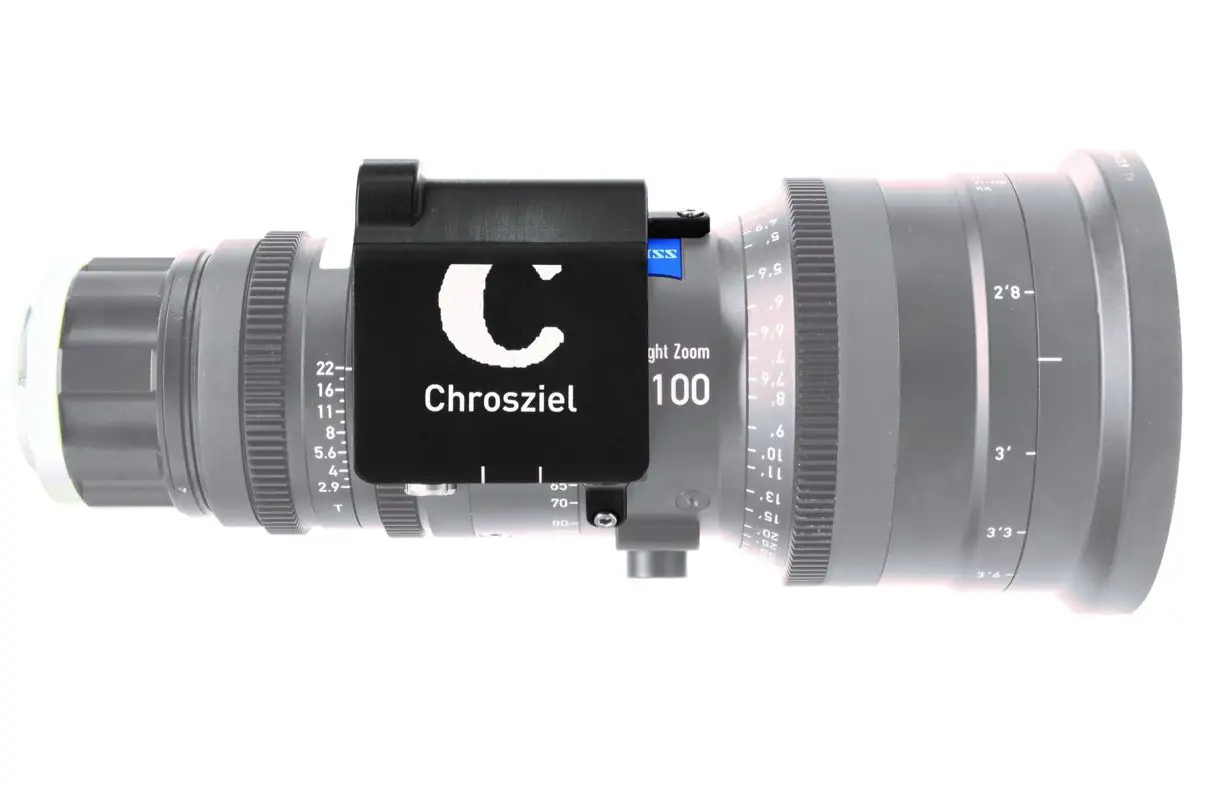 Chrosziel Zoom Servo Drive Kit for Zeiss LWZ.3 Highlights
Motorized Control of LWZ.3 Lens Zoom
Works with 21-100mm LWZ.3 Lens only
Seamless Sony FS-5/7 Camera Integration
LANC Connection and Passthrough
Compatible with third party zoom rockers (LANC)
Includes:

Servo Unit
LANC Cable
LANC Extension
D-Tap Power Cable
Hex Key
USB Cable

Price in US: $1726 at B&H
However, the LWZ.3 is fully manual, there is no autofocus, or even a dedicated servo zoom for it. At least, not until now – thanks to the good people at Chrosziel, who have created a dedicated Zoom Servo Drive Unit for the LWZ.3, cinematographers from all over the world working in the field of documentary, ENG, music events and any other event can turn their Zeiss 21-100mm into a smooth zooming beast of a lens.
Chrosziel call their zoom servo drive creation – CDM-LWZ3-Z and have designed it to specifically fir the Zeiss Lightweight Zoom LWZ.3 21-100 mm/T2.9-3.9 T zoom lens. The mounting process has been shown as super easy thanks to the three captive screws on the side, and due to its design, the servo unit will mount only one way, so there is no chance of screwing up the direction.
The Chrosziel Zoom Servo Drive contains a single digital servo motor, a gear and a PCB with CPU in one single housing. Probably the coolest feature of this servo drive is that it allows for lens control via the Sony smart grip on cameras like the Sony FS7 or FS5 (and also on the Mark II's of these cameras) thanks to the LANC protocol, which it supports.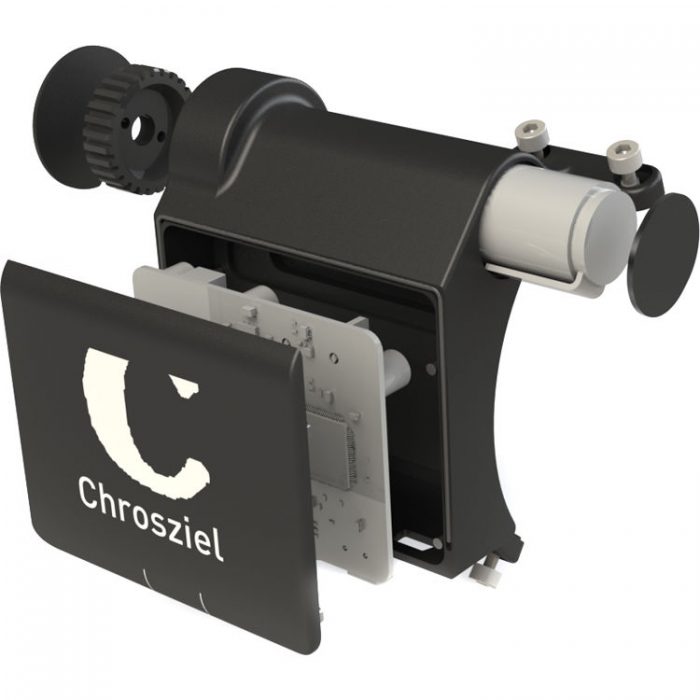 This means that you can use the start/stop functionality, access camera menus and use the zoom function via the zoom rocker on the Sony FS5/FS7 hand grip, since the control commands are looped through the LANC cable.
You have plenty of options to power the Chrosziel Zoom Servo Drive – thanks to the included D-tap cable (if you have a battery or battery plate/distro-box) or alternatively you can purchase the optional Hirose 4 pin, LEMO, or 3-pin Fischer RS cable for ARRI cameras, which Chrosziel also sells.
Of course, if you are not using a Sony FS camera and want to use a third party Zoom Rocker like popular ones from VariZoom, you can still use the Chrosziel Servo Drive on your Zeiss LWZ.3.
The CDM-LWZ3-Z features four different zoom modes to suit your style, such as:
Offers slow creeping zoom transitions while keeping the motive perfectly framed.
In this mode, the sound of the zoom servo drive is reduced and the maximum speed of its motor is limited to 40 percent resulting in a very quiet zoom.
Uses 80 percent of the maximum speed capacity of the motor for fast zooms with soft ramping.
The Direct Mode uses the full speed capacity of the Zoom Servo Drive. The LANC commands are implemented instantaneously without ramping and smooth transitions. Useful for B camera operators catching snaps shots from the concert, for example.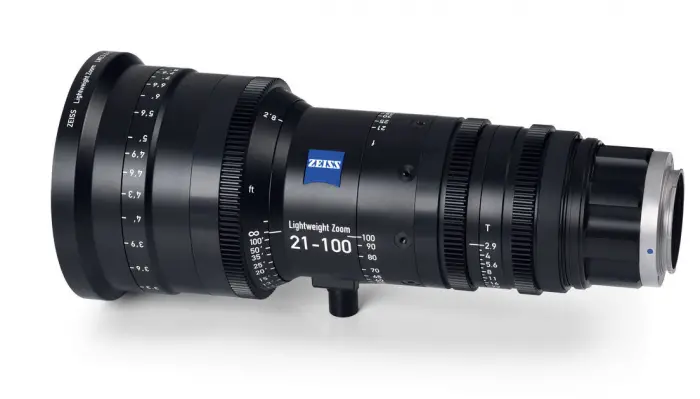 Zeiss 21-100mm LWZ.3 Highlights
Super 35mm sensor coverage
T2.9-3.9 aperture range
Close to 5x Zoom Range
Robust Cine-Style Housing
294° Focus Rotation
Calibrated Focus Scale in Feet or Meters
T* Coating and Internal Light Traps
Lightweight – 2 kg / 4.4 lbs
Interchangeable Lens Mount – EF, PL, E, MFT, F (each sold separately)
Compatible with

Red Raven, Scarlet-W,
Sony FS7, FS5
ARRI AMIRA, Alexa MINI
Varicam LT, C300 II, and many more

Order the Zeiss LWZ.3: $9,900 at B&H
For more tech specifications and details about the Chrosziel Zoom Servo for the LWZ.3 head over to Chrosziel's website here.
Disclaimer: As an Amazon Associate partner and participant in B&H and Adorama Affiliate programmes, we earn a small comission from each purchase made through the affiliate links listed above at no additional cost to you.
Claim your copy of DAVINCI RESOLVE - SIMPLIFIED COURSE with 50% off! Get Instant Access!