LUTs are all the rage these days and for most users it is the quickest way to grade LOG footage or at least get a decent starting/reference point. There are tons of LUTs out there, both free and paid, numerous LUT creation options and freely available grading software such as DaVinci Resolve, which gives you access to professional industry tools to make your footage shine.
And while colour grading is no easy task for lots of people, present company included, and certainly a lot more complicated than applying a couple of LUTs and calling it a day – a good starting point can get you halfway home in most situations, while giving you a solid foundation on which to build your "look".
Panasonic recently "pulled an ARRI" and released a LUT library with 35 looks for their Varicam and Panasonic EVA1 cameras. Most of you are familiar with the ARRI Looks Library, which does cost a few euros, as everything carrying the ARRI badge, but the Panasonic LUT library despite featuring only 35 looks is actually free, so that's nothing to sneeze at.
In short, the VariCam LUT Library includes 35 3D LUTs, providing both in display conversion LUTs as well as artistic look LUTs.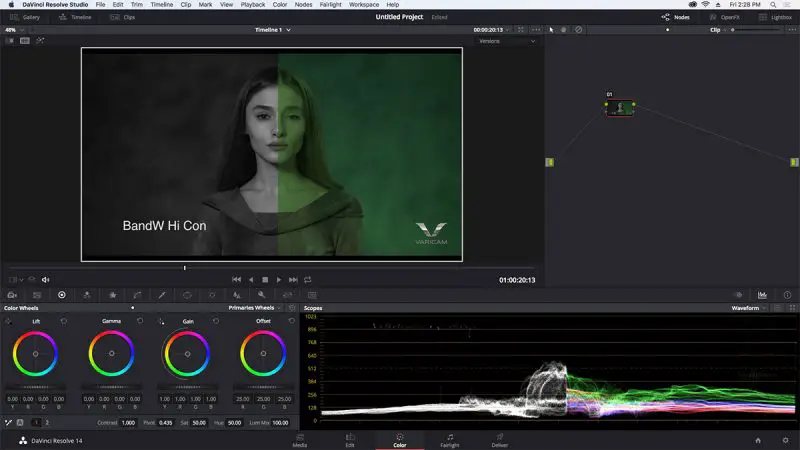 The library includes 3 separate LUT format variants, each offering the same appearance but used for different purposes:
.VLT format is used for in-camera monitoring
E-E.cube for post-production
E-L.cube for LUT boxes and other on-set monitoring equipment.
It is important that these LUT formats not be confused, or an incorrect image may be displayed. In Panasonic's claims, you get 14 stops DR when shooting native in V-Log/V-Gamut with the VariCam lineup of cinema cameras as well as in a very wide colour spectrum, "both parameters often exceeding that of 35mm film."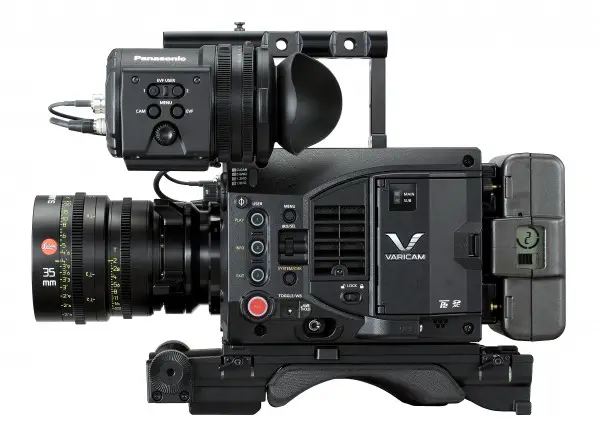 That's all great and all, but if you don't grade it properly LOG images can be particularly tricky and provide you with a rather muddy and mushy tones.
Straight out of the camera, ungraded V-Log or any Log images for that matter tend to look washed-out, desaturated and grey that is because cameras have to use a logarithmic contrast curve in order to store the wide range of exposure in the recorded image. This is where the conversion LUTs in this library will come in handy.
The good news for EVA1 owners is that the LUTs included in the Varicam LUT Library can also be applied to EVA1 footage since the camera can record in a matching V-Log/V-Gamut format.
A Conversion LUT translates the flat V-Log material to a more restricted, yet contrasty, dynamic range and shifts the colour space to match the monitor, bringing both parameters to a technical standard for viewing such as Rec. 709.
These conversion LUTs provide a neutral matching of the signal to the monitor, so they can be considered technical LUTs. While, Artistic Look LUTs create stylistic visuals like soft blue dusk, golden magic hour, or harsh desert sun by combining the technical conversion with creative changes to gamma, contrast, saturation, bias, and other aspects.
Here is an example of an exterior with the "NICEST709" LUT, which I happen to prefer the most from the pack.
3D LUTs can be loaded into VariCam cinema cameras such as the Varicam LT. These LUTs separately can be applied to monitor outputs, the camera's viewfinder, recorded proxy files, or even the camera's master recording.
Please note that "baking in" a LUT to the master recording is generally not recommended as it restricts the ability to adjust the image in post-production. The VariCam Pure records strictly RAW images without grading but can apply a LUT to the monitor and viewfinder outputs.
Using a LUT with a monitor or viewfinder can be a life saver when it comes to nailing your on-set exposure and setting your lighting levels to where you want them, while a proxy with a LUT applied is helpful for editing. LUTs can also be loaded into third-party LUT boxes for converting Log images on set during production.
While technically "not compatible with V-Log L footage", I am wondering how these would look on footage shot with the Panasonic GH5s in V-Log L, despite the fact that V-Log L is limited to 12 stops as opposed to the 14 stops DR of the "full flavour" V-Log on the Varicam cameras. One of these days I'll do some tests when I have time and post my findings.
Until then, if you own a V-Log capable camera or have access to some footage you can head over to Panasonic and download the Varicam LUT library for free.
Claim your copy of DAVINCI RESOLVE - SIMPLIFIED COURSE with 50% off! Get Instant Access!