Freefly Systems have just launched an Android App for their Movi Cinema Robot smartphone stabilizer, which up until now only supported iOS devices. While still in beta, the Movi Cinema Robot Android App supports 10 popular Android devices upon release with further planned for the future, opening up the amazing stabilization technology of the Movi Robot to many vloggers and other content creators using Android smartphones.
These top 10 Android device were handpicked by the small team at Freefly Systems, who chose to focus on these models in particular in order to provide the best quality service and experience for Android users. Keep in mind that the Android app is in beta, so it is not fully stable yet, and bugs can be expected.
Throughout the beta release, Freefly will note all the bugs found and do their best to prioritize and fix them as soon as possible.
The Movi Cinema Robot Android App is launching with the following features.
Connect to Movi

Majestic Method

Reticle and Exposure Slider

Front and Rear Camera Recording

High FPS Recording

Firmware updates
Note that any functionality enabled by setting 'Alpha Features" to "ENABLED" is not supported nor has it been tested.
Supported Models
Google Pixel 1

Google Pixel 1 XL

Google Pixel 2

Google Pixel 2 XL

Samsung Galaxy S8

Samsung Galaxy S8+

Samsung Galaxy S9

Samsung Galaxy S9+

Samsung Galaxy Note 8

Xiaomi Mi Mix 2S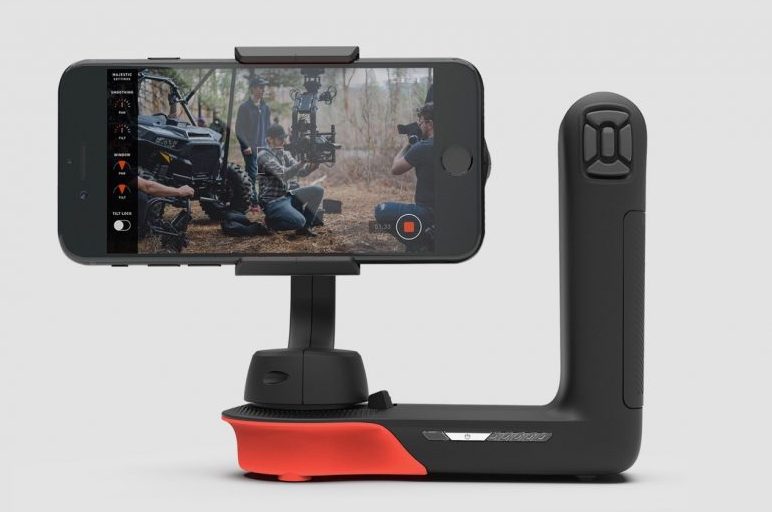 iOS vs Android Feature comparison sheet
Detailed feature comparison sheet
Changes in Android App v1.0.1
New Feature
User selectable bitrate options; higher default bitrate
Improvements:
Focus bug fixes on Samsung S9/S9+

Enhanced recording button

Improvements to the connection screen

Movi Beta will no longer to sleep while you're browsing settings

Video save orientation bug fixes

Navigation bar state improvements

Reticle settings apply immediately on return to Camera
Current Known Bugs
You can let Freefly know if you find some bugs and any other feedback you might have by filling out the form or posting on their forum here.
Top known bugs
There may be issues connecting, exiting the app is the best way to solve a connection issue

Some lost frames when recording at 240fps on Pixel 2

Putting Movi to sleep while "Freeze" is enabled will freeze Movi at a different angle than the initial freeze

The Reticle can move outside of the camera preview area; if there is any overlap with the camera preview area it will only use that region

When you stop recording with Freeze enabled movi will step out of freeze for <1 second

Note8/S8/S8+ do not perform reticle based auto exposure
Note8/S8/S8+ do not lock focus on front facing camera.
Focus does not settle on S9/s9+ front facing camera, but will lock

Front Facing camera videos on some devices may not be the correct orientation
Download Movi Android app v1.0.1 beta via this link here.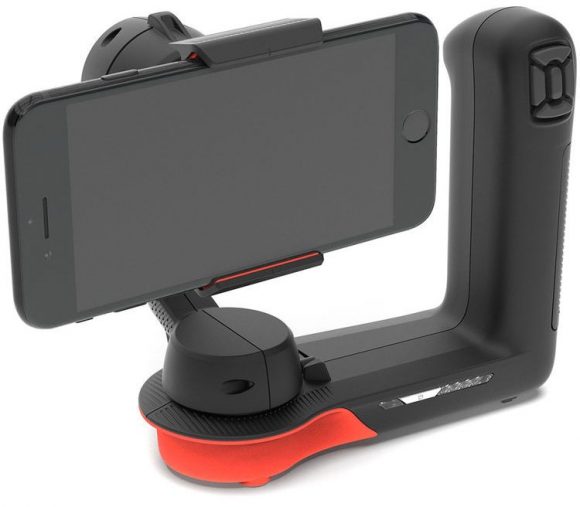 Freefly also release an iOS v1.2 update for their iPhone app for the Movi Cinema Robot. You can see the new features and improvements below.
New Features
White Balance

To ensure you get consistent shots between takes Movi App now includes White Balance settings.
Access by going to Settings > Camera > White Balance and select Ninja!
This adds a new button to the right toolbar in Camera screen.
Toggle between:

Auto/2500K/3500K/4500K/5500K/6500K/7500K.

Movilapse Trigger

Movilapse method now has a trigger functionality, which momentarily enables you to re-frame your shot.
This is useful if you want to quickly adjust your frame in between takes, or even during a shot to get amazing orbit effects.
User Experience/Interface Improvements
New Features
Mode Toggle

Added a toggle to Method selection screen to quickly switch between Ninja and Basic modes.

Collect Diagnostics

Located under Settings > Support.
This collects key info from Movi to help us help you faster.

Tilt Mode

Made tilt mode to be specific to each method.
Movilapse will open with tilt locked
See the full list of new features and improvements in Movi iOS v1.2 here.
To download the Movi iOS app v1.2 head over to Freefly Systems' website here.
Disclaimer: As an Amazon Associate partner and participant in B&H and Adorama Affiliate programmes, we earn a small comission from each purchase made through the affiliate links listed above at no additional cost to you.
Claim your copy of DAVINCI RESOLVE - SIMPLIFIED COURSE with 50% off! Get Instant Access!