The amazing Flowtech quick-release tripod technology comes to a 100mm bowl fluid head near you thanks to Vitec Group's Vinten and Sachtler Flowtech 100 tripods. New for IBC 2018, the Flowtech 100 is set to breathe some fresh air into a difficult segment, which has often been plagued by stagnating innovation and re-hashed products.
Making a tripod sound cool is not an easy task to say the least, but mind you, the Flowtech technology is in a league of its own. Having used the smaller and already hot-seller, Sachtler Flowtech 75, I am already sold. Too bad my Miller DS20 head is 75mm otherwise, when I man up and buy a 100mm head, I am definitely getting a Flowtech 100.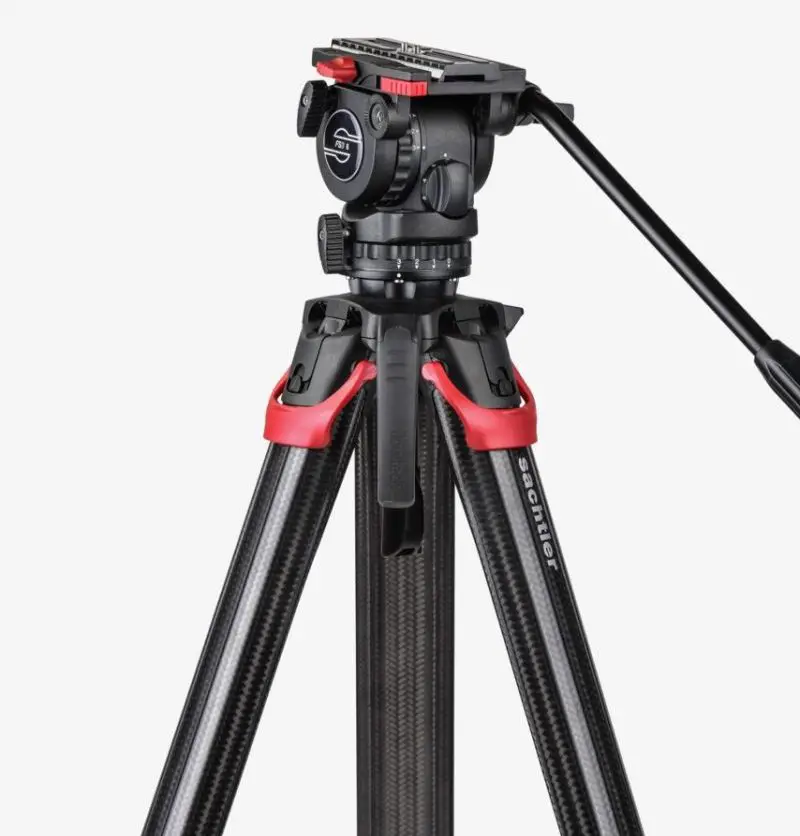 Compatible with all major 100 mm fluid heads, Flowtech 100 supports a payload of up to 30 kg (66 pounds), making it the ideal tripod for heavy-duty ENG work, as well as a wide range of wildlife, commercial, and documentary productions.
Just like the Flowtech 75, the new Flowtech 100 is based on an exclusive carbon-fibre technology that includes the world's fastest-deploying tripod legs.
With unique quick-release brakes conveniently located at the top of the tripod, the Flowtech 100 legs can be deployed simultaneously and adjusted automatically to the ground's surface — saving operators from having to bend over and manually adjust multiple brakes on each leg.
The tripod also includes a new removable carbon fibre mid-level spreader with four locking positions, a carry handle, and rubber feet that assure fast and stable setup in narrow spaces or on uneven terrain.
A versatile hinge-lock mechanism enables the Flowtech 100 carbon fibre tripod to be raised up to 155 cm for high shots, or to be lowered to 26 cm to accommodate extremely low, ground-level shots without the need for "baby legs."
The exceptional torsional stiffness of Flowtech 100 ensures that the tripod will not twist during camera-panning movements; Flowtech 100 is also lightweight and easy to transport, and the ergonomic design of the carbon-fibre legs enables the tripod to be carried comfortably on the camera operator's shoulder.
Magnetic locks secure the legs and keep them stable during transport.
Sachtler Flowtech 100/Vinten Flowtech 100 Features
For Tripod Heads with 100mm Ball
Two-Stage, Three-Section Standard Legs
Supports up to 66 lb
Height Range of Approximately 20 to 61″
Carbon Fiber Construction
Rubber Feet and Carry Handle Included
Carbon Fibre Mid-Level Spreader
Independent Leg Movement and Adjustment
Flat Legs Rest Comfortably on Shoulder
Magnetic Leg Locks
Price: $3277.50 at B&H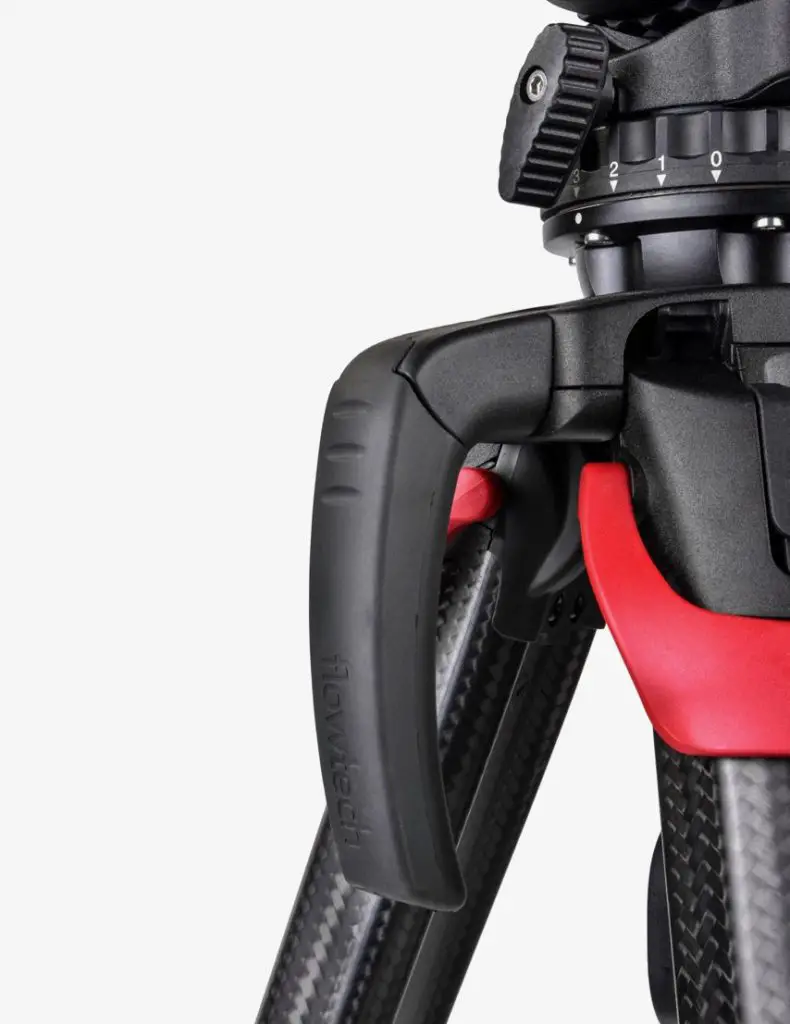 The Flowtech 100 is an ideal companion for digital cinema cameras such as the ARRI ALEXA Mini, Blackmagic URSA Mini Pro, RED WEAPON, Sony FS7, and other popular ENG cameras.
It is compatible with all major 100 mm fluid heads, especially those from the Sachtler or Vinten product families (thirds party brands too, as long as it's 100mm).
You can now be pre-order from your favourite authorised Sachtler or Vinten resellers now. Shipping is scheduled for early October. Flowtech is set to retail for $3,450, £2,550, and/or €2,900.
Claim your copy of DAVINCI RESOLVE 16 - SIMPLIFIED COURSE with 50% off! Get Instant Access!