At Photokina 2018 legendary lens maker Zeiss, announced a new 40mm Close Focus Batis lens and a full-frame camera. Yep, even lens makers are making full-frame cameras. As crazy as it sounds, the new ZEISS ZX1 has a fixed 35mm f2 lens made by Zeiss (no surprises here) and even a full-frame 37 megapixel sensor developed in-house at ZEISS.
The main focus of the camera is to be a more high-end replacement for your smartphone photos and obligatory sharing on social media, hence the SHOOT.EDIT.SHARE moniker that appears on the branding of the new camera. On the back you get a large touch screen and intuitive smartphone controls akin to those of a premium smartphone.
The new ZEISS ZX1 camera features a newly designed, integrated ZEISS Distagon 35 mm f/2 T* lens with autofocus that has been perfectly matched to the 37.4 megapixel full-frame Zeiss sensor.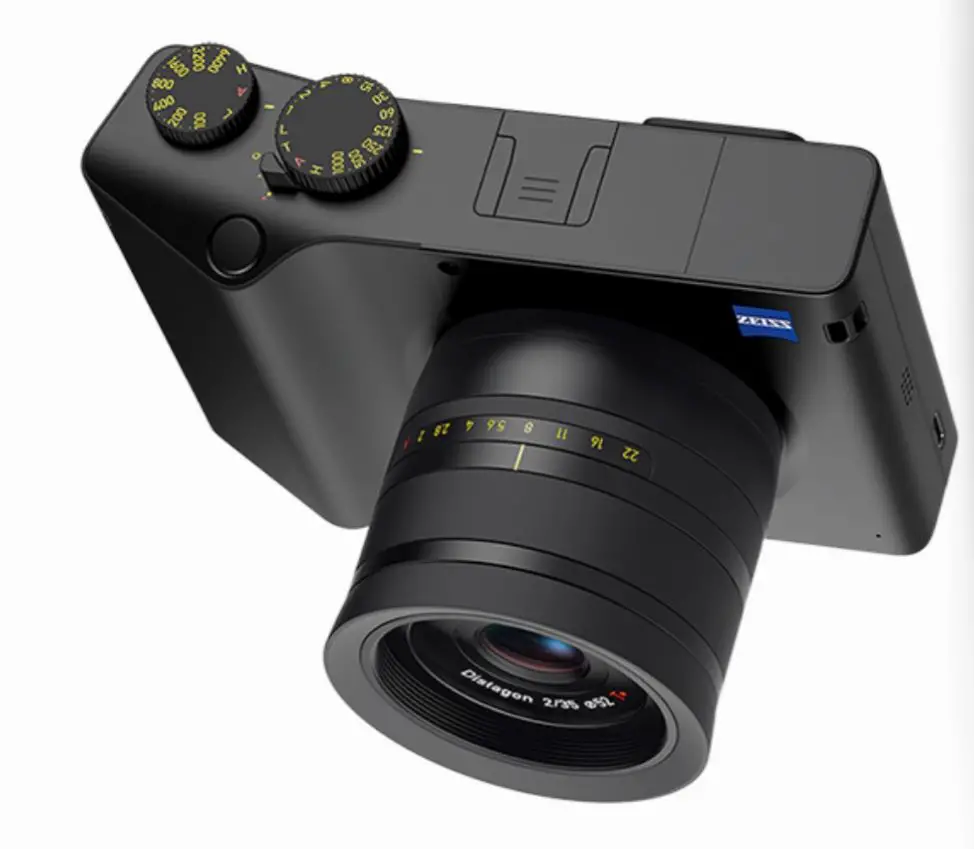 The ZEISS ZX1 enables photographers to professionally process RAW images directly on the camera thanks to fully integrated Adobe Photoshop Lightroom CC.
Moreover, the ZEISS ZX1's unique user interface supports the user's particular workflow without any interruption – providing direct access to the most frequently used functions via a 4.3″ multi-touch display with a 1280 x 720 resolution and 338 ppi.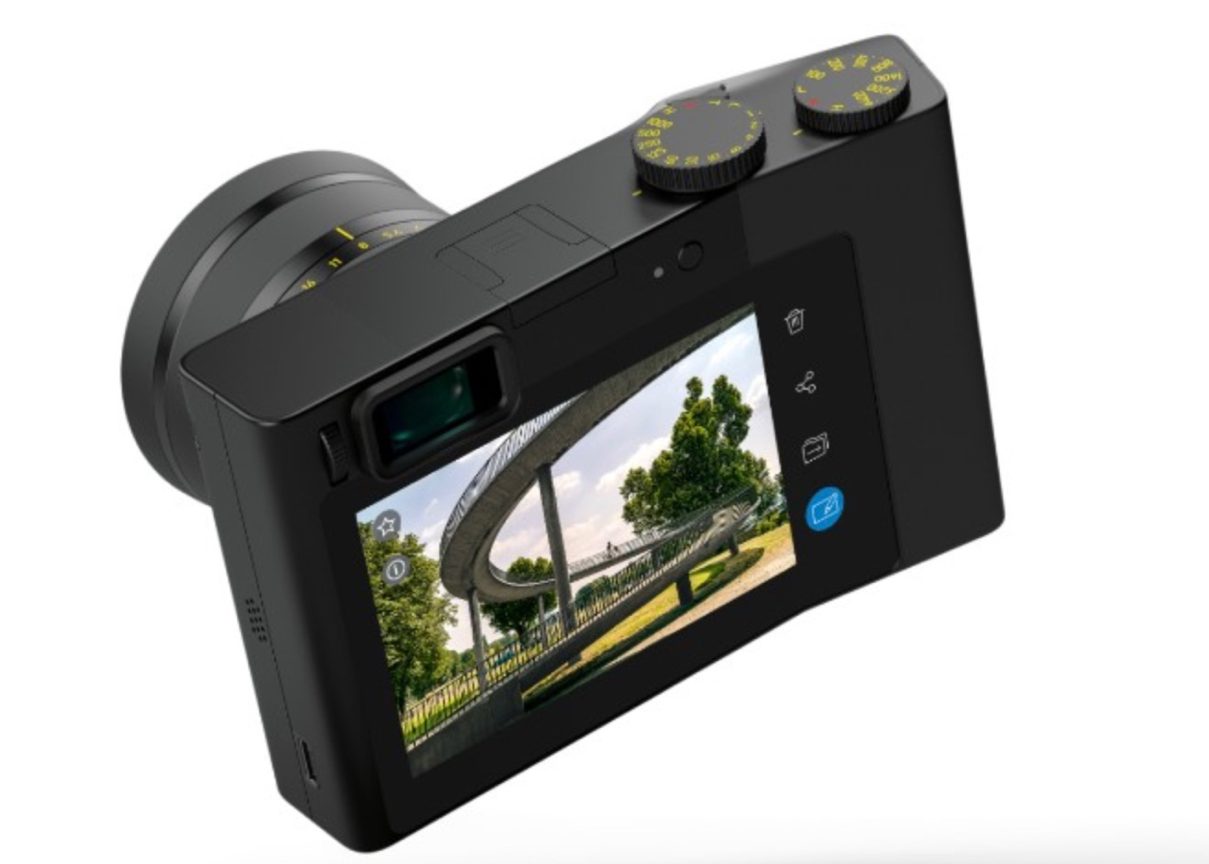 The camera is NFC, WiFi and Bluetooth 4.1 LE enabled, and when connected, it allows the user to upload selected images directly to the internet – without the intermediate transfer to memory cards or other external devices.
The Zeiss ZX1 also records 4K UHD video at up to 30p as well as 1080/60p in the MP4 wrapper. No details of colour sub-sampling have been provided, my guess is 4:2:0 8bit internal processing.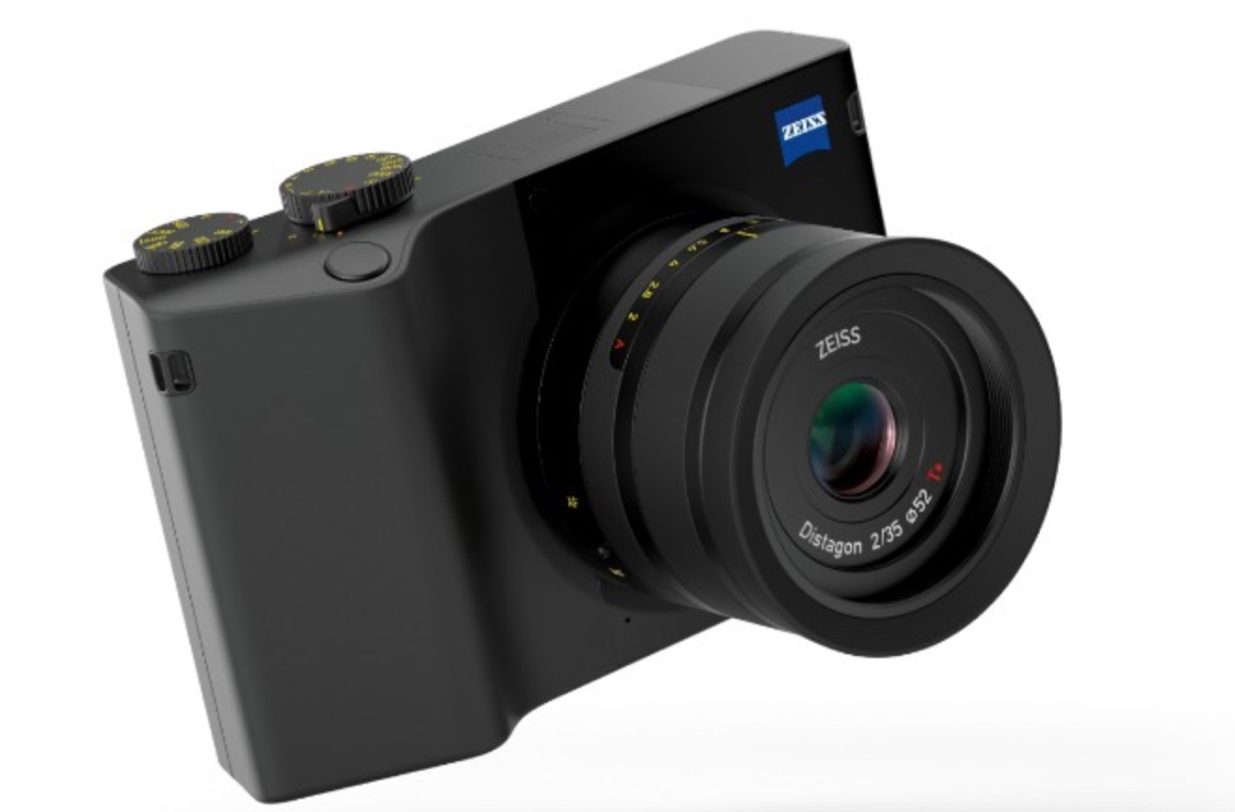 The camera has no media card slots, instead it has a built-in 512 GB of internal memory provide sufficient space for approximately 6,800 RAW files (DNG) or over 50,000 JPGs (or alternatively 20 hours of video. The specs are a bit vague, but they do mention a 15 min limited per video file).
"We know that we exploring new ways and initially addressing a special target group with the ZEISS ZX1. With our concept we are focusing on ambitious, professional creatives who want to produce their photographic experiences quickly and efficiently, and inspire as many people on the Internet as possible. This requires a streamlined workflow in addition to high-end features.

This is exactly what the concept of the ZEISS ZX1 offers," explains Jörg Schmitz, Head of the Consumer Products business group at ZEISS.
There is no confirmed price at the moment and it looks like the ZX1 camera is scheduled for a 2019 release. For more info Ziess have a new website for the camera: https://zx1.zeiss.com
At Photokina 2018, Zeiss also unveiled their new ZEISS Batis 2/40 CF (Close Focus) lens, which is the latest addition to their esteemed Batis lens range. This standard lens in the ZEISS Batis family features a quick autofocus and an extremely short minimum focus distance.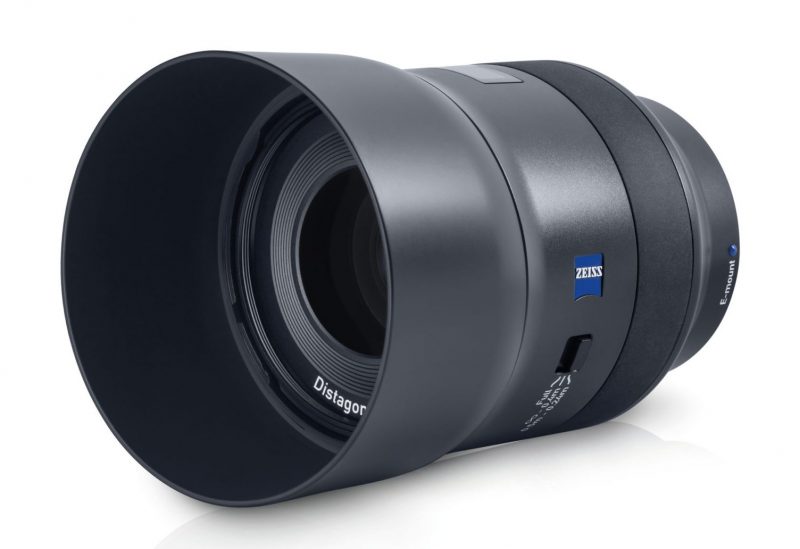 "The focal length on the ZEISS Batis 2/40 CF makes it suitable for a wide range of applications, something customers have been eagerly awaiting. The lens bridges the current gap between the ZEISS Batis 2/25 and the ZEISS Batis 1.8/85," says Dr. Michael Pollmann, Category Manager for Imaging at ZEISS.
The ZEISS Batis family was developed specifically for mirrorless full-frame cameras from Sony a7 and a9. The lenses are compatible with all E-mount cameras and cover a total of five focal lengths ranging from 18 to 135mm.
Together with these cameras, the ZEISS Batis 2/40 CF ensures a lightweight, easy-to-use, high-performance system that delivers outstanding image quality, a minimum shooting distance of 24 cm for close-up shots and a magnification ratio of 1.3.3.
"With the launch of the ZEISS Batis 2/40 CF, we now offer a focal length that falls between the standard 35 and 50mm lenses people love to use. We have made the entire ZEISS Batis lens family even more attractive by offering the complete range of focal lengths," says Pollmann.
The Batis 2/40 CF lens is scheduled to ship in November 2018. Pricing for the new ZEISS Batis 2/40 CF is €1,299 or $1,299 US (B&H pre-order link here).
Tomorrow is my last day at Photokina 2018, and I'll stop by the Zeiss booth and try to find out more details about their new camera and lens.
Claim your copy of DAVINCI RESOLVE - SIMPLIFIED COURSE with 50% off! Get Instant Access!