Insta360 have been on quite a roll lately – you may recall they recently announced the Insta360 Pro 2, which we saw at Photokina 2018, which is targeting pro users with its 8K VR capture and incredible stabilization. And now, Insta360 are launching another new 360 degree camera, this time aiming to the masses with the new Insta360 ONE X, a 5.7K camera that uses 360° capture, ground-breaking stabilization and cinematic slow-mo to radically expand what's possible with a camera.
The ONE X has been designed to be used in the middle of the action, where it's all happening, in the moment, where naturally and historically adventure junkies have been using 2D action cameras, however Insta360 is set to change that perception with their advanced 360-degree shooter. The ONE X is new kind of action camera that uses 360 to give users more freedom and more creative possibilities – both during and after capture.
Combining an unlimited field of view with gimbal-level stabilization and new high-FPS shooting modes, the ONE X unlocks the ability to control time and perspective in ways that make it feel more like a fleet of cameras than a single device. In VR and 360 degree video, higher than 4K resolution is very important so the 5.7K resolution on the ONE X comes in handy to give you more details spread over the 360 panoramic view of the action.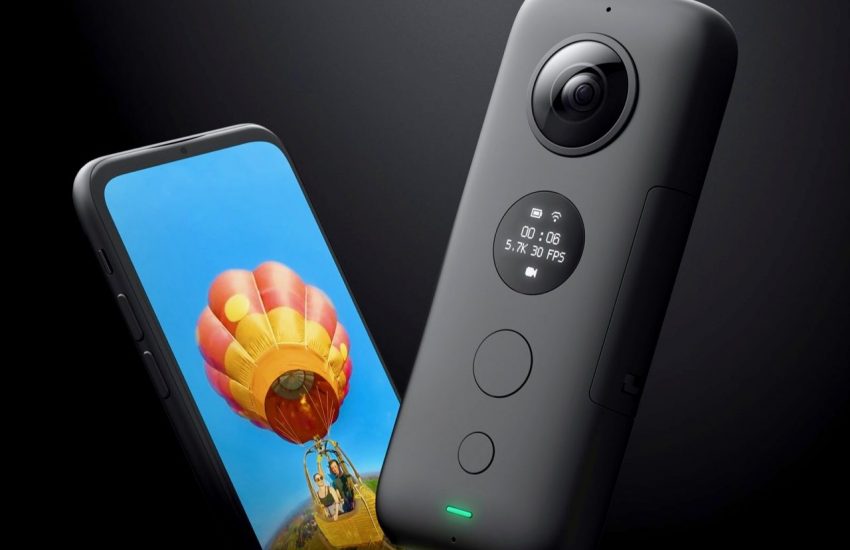 For dynamic scenes, new you can also record 4K/50p and 3K/100fps shooting modes keep action super-smooth and let you slow the action down to highlight key moments. The Insta360 ONE X is also capable of snapping 18 megapixel photos with natural, pleasing and vivid detail, while an increased pixel size offers superior image quality and low-light performance.
Much like the Insta360 Pro 2, the ONE X also gets the amazing FlowState stabilization algorithm, analyzing movement in all directions to achieve a new level of stabilization not seen in this class camera before. Using the ONE X's simple editing app, users can easily reframe and re-edit the best parts of a scene, creating cinematic clips that would never be possible with a traditional camera.
Optional accessories include a Venture Case, which offers splash and waterproof protection up to 5 meters, a Dive case – for those wanting to go to depths of up to 30 meters, and the Insta360 Drifter – which is similar to a dart with which you can throw your ONE X around and capture some creative perspectives.
The ONE X is compatible with 5.8 GHz WiFi, letting you conveniently preview and control their shots in real time.  Footage can easily be transferred back to your phone for editing and sharing. Otherwise you can use a transfer cable (Lightning, USB Type-C and Micro-USB cables come standard with the ONE X).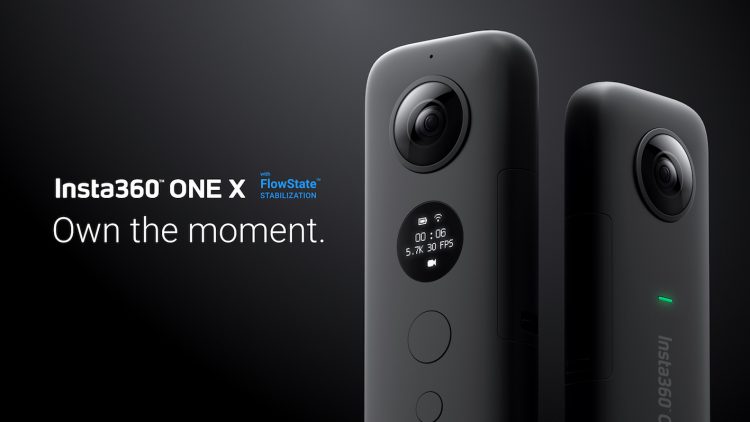 The ONE X is priced at $399.95 and is compatible with both iOS and Android and is estimated to ship starting October 17th.
You can pre-order now via Insta360.com and select retailers worldwide, including B&H Photo Video.
Claim your copy of DAVINCI RESOLVE - SIMPLIFIED COURSE with 50% off! Get Instant Access!