Only a few months after the release of the original eGPU, Blackmagic Design are now rolling out the brand new eGPU Pro, a Thunderbolt 3 equipped external GPU powered by a Radeon RX Vega 56 graphics processor.
The Pro model uses the same aluminum chassis with a thermal grill for cooling and efficient heat dissipation like its predecessor while delivering nearly twice of its performance. The cooling system also enables extremely quiet operation, which is vital for those working in video production and audio engineering environments.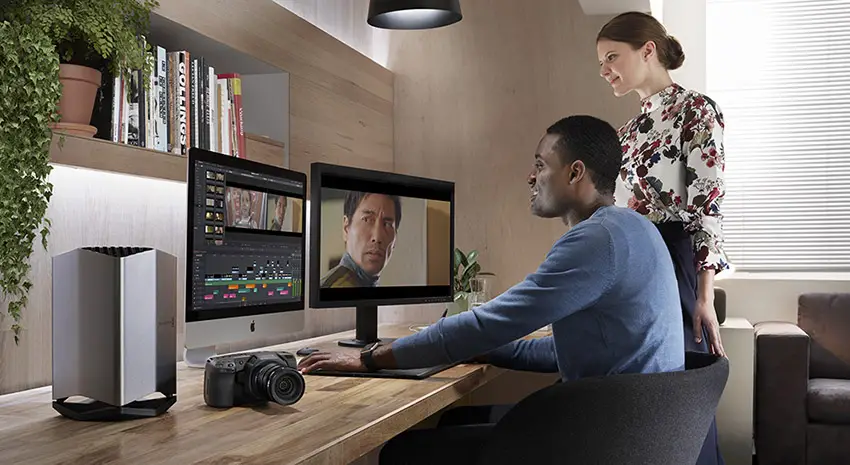 Beyond that, the new offering sports two Thunderbolt 3 ports, a new DisplayPort for connecting 5K displays, HDMI 2.0, 85W of charging power and four USB 3.1 connections.
The Blackmagic eGPU Pro also features 8GB of HBM2 RAM, a massive 2048-bit memory interface with 410 gigabyte per second bandwidth, and 56 discreet compute units for up to 10.5 teraflops of processing power.
According to Blackmagic Design, creative professionals running DaVinci Resolve on a 13-inch MacBook Pro will find that GPU-intensive operations, such as noise reduction, are up to 22x faster with the Blackmagic eGPU Pro.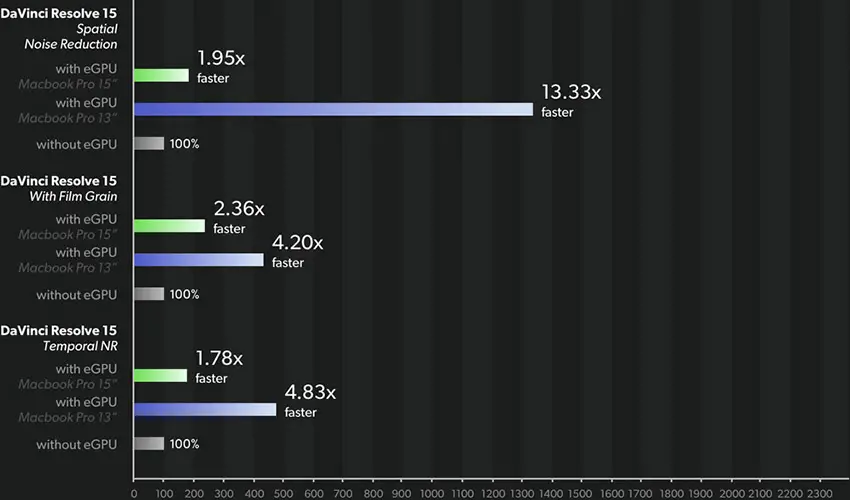 In addition to graphics and computational acceleration, the Blackmagic eGPU Pro is the perfect docking hub for connecting devices such as keyboards, mice, Thunderbolt monitors, big screen HDMI televisions, 5K displays, VR headsets, high-speed storage and more.
It features two 40Gb/s Thunderbolt 3 connections, a built-in 4 port USB hub, DisplayPort and HDMI. Plus, the connections are ergonomically spaced, making it easy to connect and disconnect peripherals.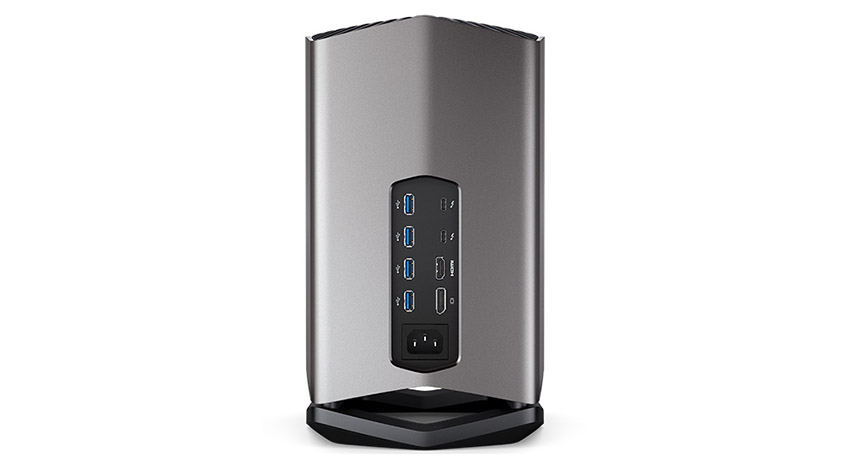 The Blackmagic eGPU Pro has a built-in power supply that powers the GPU while also providing 85W of downstream power via Thunderbolt 3 for charging laptop computers and powering peripherals. The power supply works from 100V to 240V and features a standard IEC power connector so it can be used anywhere in the world.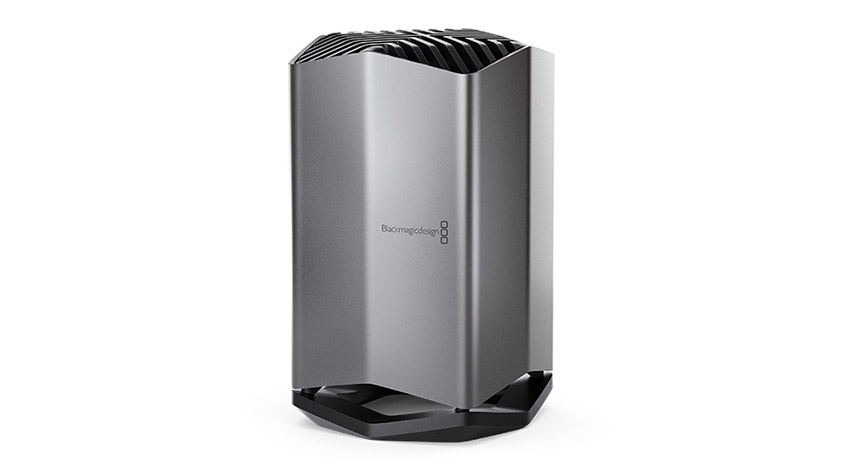 Considering the fact that the eGPU Pro was designed in collaboration with Apple, Davinci Resolve 15 seems to be the go-to choice for most content creators who want to to get the full benefit of the device. With the recent macOS Mojave update, however, Final Cut X is also supporting external GPUs natively, so it's really up to you which route you will take. Meanwhile, the Blackmagic eGPU Pro will be available in November selling for $1,199.
[source: Blackmagic Design]
Claim your copy of DAVINCI RESOLVE - SIMPLIFIED COURSE with 50% off! Get Instant Access!