I was recently browsing for some affordable monitors for my BMPCC 4K, and came across the new CAME-TV MT-S704 High Brightness field monitor, which boasts 1920 x 1200 resolution in a 7-inch 8-bit IPS LCD panel with 1200:1 contrast ration and more importantly 2200 nits brightness making it sufficient (at least on paper) for field use without a sun hood (although in the real world, most of these monitors do need a sun hood regardless of how bright they are; bumping up the brightness and having it on full crank will eat up batteries really quickly anyway, but it is a nice option to have nonetheless).
On the CAME-TV website, this monitor is also listed under the Feelworld brand name, which many of you will be familiar with for their really affordable on-camera monitors for DSLR and mirrorless cameras. And such is the case with the new MT-S7-4 model, which of course uses a really bright panel, unlike most other monitors of this ilk.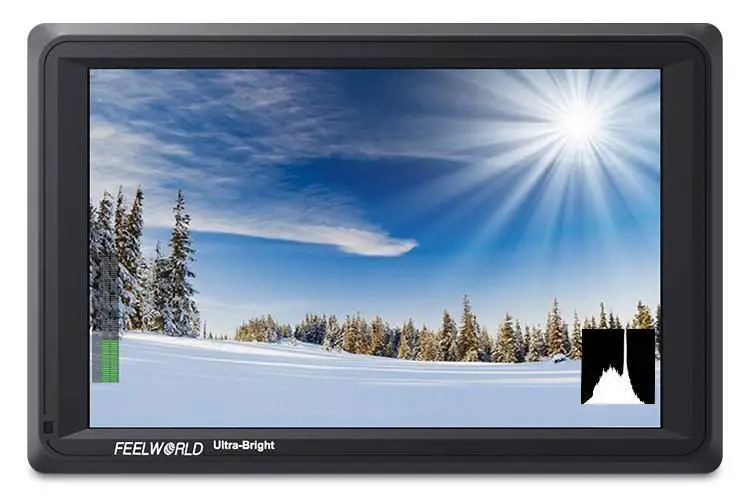 CAME-TV/Feelworld MT-S704 High-Brightness Monitor Features
7-inch IPS 1920 x 1200 resolution display with 323ppi
2200 nits max brightness
Supports 4K/30p signal over HDMI
HDMI I/O, as well as 3G-SDI input/output
Pro Monitoring Features such as:

False Colour
Peaking
Histogram
Anamorphic squeeze (1.3x and 2.0x)
Image Flip
Embedded audio and many more

Powered by a single NP-F battery, also 12V DC input
Weight: 365g
Price: $350 USD, order direct from CAME-TV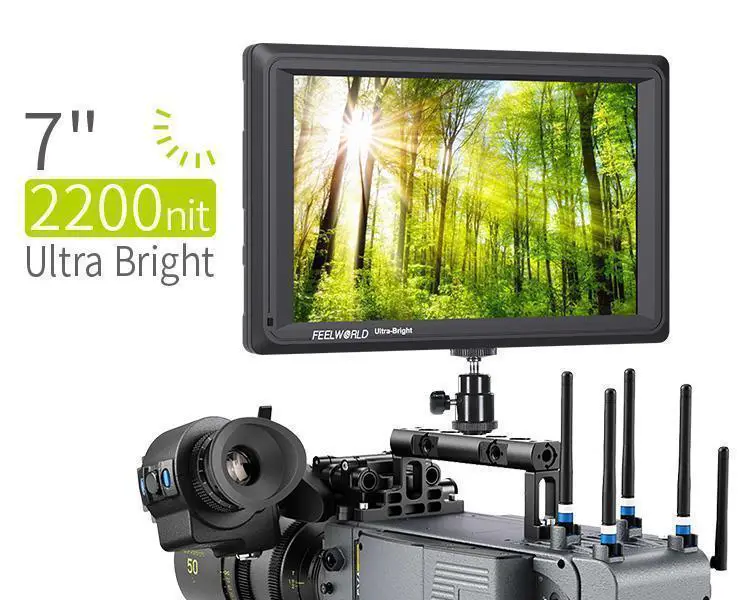 The CAME-TV 7 inch Ultra Brightness field monitor also boasts extensive monitoring tools, including histogram, focus assist, embedded audio, false colour, zebra exposure, ratio marker, anamorphic mode, zoom and more. The CAME-TV/Feelworld MT-S704 monitor also comes with a 4K/30p compliant HDMI input and 3G-SDI input/output so you can also connect almost any pro camcorder.
Both 3G-SDI and 4K HDMI inputs loop-out allowing to not only display live signals, but also send them out to other monitors simultaneously. You can also connect a wireless video transmitter so you can send a video signal to the director/AC monitor or video village (of course using a third party wireless transmitter such as the more affordable Teradek Bolt LT for example).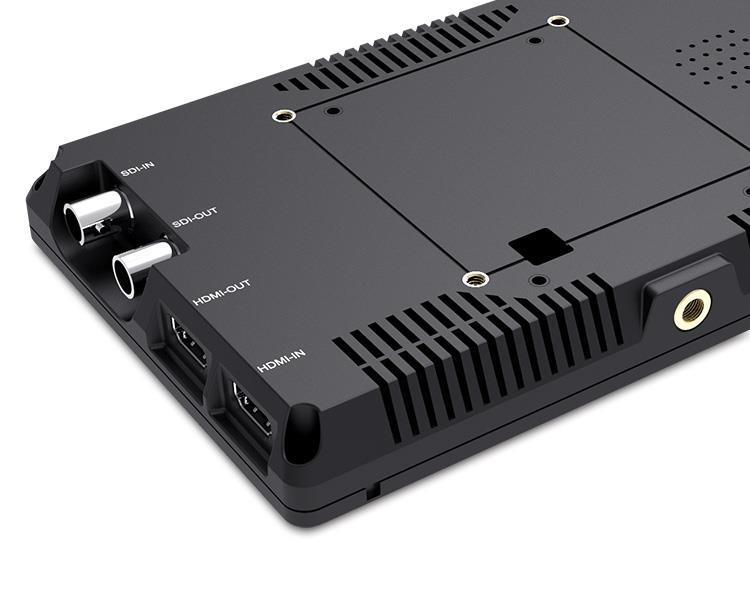 In addition, the MT-S704 benefits from intuitive tactile menu controls on the top of the monitor; there are also 2 assignable buttons, to which you can program various features that you use the most. For example you could set one of the shortcut keys to the image flip function so that the screen can be flipped over quickly when shooting upside down. The monitor will automatically save the parameters you have previously set, keeping these settings when you turn it on next time.
In true budget-filmmaking fashion, the MT-S704 gets its power from either a Sony L-series style NP-F970 battery (or smaller) or alternatively a 12 volt DC input.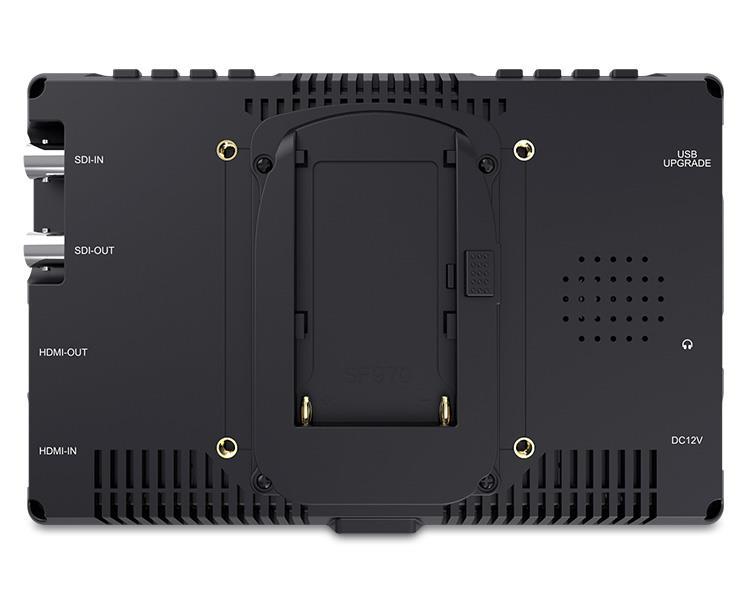 The monitor also features 1/4" mount points on the bottom for attaching the monitor to cameras and rigs. When you are using the upside down installation, you can turn on the image flip function to maintain the correct image orientation. Additionally there are VESA 75 mounting holes set in the back to attach the monitor to a sturdier mount if needed.
The CAME-TV MT-S704 high brightness 7-inch field monitor is priced at $350 and available to order directly from CAME-TV's website here.
I have not used this monitor, but I'd be interested in getting my hands on one for a review and to test it with my BMPCC 4K.
What are your thoughts on this monitor? Any experience with CAME-TV? I only know them as a gimbal and LED manufacturer, not a monitor one, but looks like they have either partnered up with Feelworld or own the brand name. In either case, this looks like an interesting affordable option for those of you looking for a cheap 7-inch high brightness monitor for your mirrorless, DSLR or camcorder.
Claim your copy of DAVINCI RESOLVE - SIMPLIFIED COURSE with 50% off! Get Instant Access!