Legendary British cinematography lens maker Cooke Optics just announced the addition of a 35-140mm zoom lens to its esteemed Anamorphic/i SF family, in response to the demand of cinematographers around the world. The beloved "Cooke Look" has been favoured by plenty top-flight DoPs around the world for many years, and now the addition of an even more flare-y zoom to their already excellent Anamorphic/i SF prime range is definitely going to give DoPs more creative freedom, while maybe even saving producers some money in saved time on set (which is normally incurred in swapping prime lenses) as sometimes on larger scale productions where every second counts, many DoPs revert to using Cine Zooms to save time, while not compromising image quality.
The Cooke Anamorphic/i SF ("Special Flair") lenses feature a specially developed coating that adds even more flare, in addition to the oval bokeh and other aberrations that are synonymous with the anamorphic look. The new zoom lens is identical in every other aspect to the standard 35mm-140mm Anamorphic/i zoom.
The Anamorphic/i SF is a true front anamorphic zoom with 2x squeeze, a cam-style focus mechanism, /i Technology to capture lens metadata, and, of course, the "Cooke Look". Colour and depth of field are matched to the rest of the Anamorphic/i SF range.

The Anamorphic/i SF range was used to shoot two of the biggest box office hits of October 2018, A Star Is Born (Warner Bros) and Venom (Sony). A Star Is Born can be seen at Camerimage 2018 at 8pm on 11th November in the Main Competition.
The Cooke Anamorphic/i SF lenses that are specially manufactured with a coating that is very flare conducive. Special Flair ('SF') designation gives you a good idea of what these lenses are all about, and are complementary to the existing Anamorphic/i lens series. The SF Anamorphic primes are offered in 25mm, 32mm, 40mm, 50mm, 75mm, 100mm, 135mm, 180mm, and 300mm focal lengths.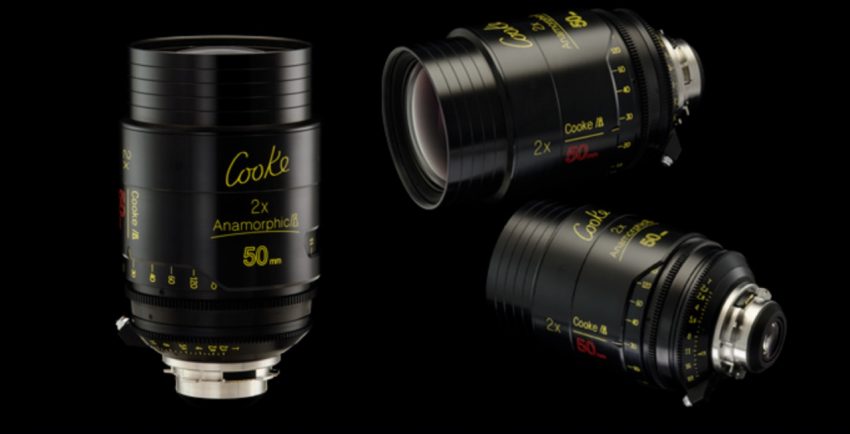 Les Zellan, Chairman, Cooke Optics, said:
"Cinematographers love the bokeh and the kicked-up flare that they get with the Anamorphic/i SF zoom lenses – this additional character, combined with the warmth of the Cooke Look, gives yet another option for storytelling. With many cinematographers asking us to add this 'special flair' to the family, we were happy to oblige."
The Cooke Anamorphic/i SF 35mm-140mm zoom is now available to order. Back in September at IBC 2018, I had the chance to interview Les and get his opinion on the current trend of "large format" cinematography; those of you who missed it can check it out here.
Claim your copy of DAVINCI RESOLVE - SIMPLIFIED COURSE with 50% off! Get Instant Access!