Most novices who have tried to stabilize their footage in DaVinci Resolve 15 for the first time usually end up with some mixed results. In fact, many first-time-users may not realize that Resolve provides several different modes of stabilization that are way more advanced than what one may initially think.
For a more in-depth look on the topic, seasoned colorists Alex Jordan of LearnColorGrading.com goes over the more advanced functions associated with the feature and showcases how to get the most out of this otherwise extremely powerful tool.
First and foremost, you'll need to go into the Tracker window to access the video stabilizer tool by clicking on the drop-down menu and selecting Stabilizer. Traditionally, if you want to stabilize your clip quickly, all you have to do is click the Stabilize button. However, as mentioned previously, you may found this one-click-wonder approach to be far from perfect.
That's why it's highly recommended to dig deeper and try out any of the available modes – Perspective, Similarity, and Transition. Each one of them represents three separate stabilization algorithms that Resolve utilizes to analyze your clips. These options can be found in the bottom-right corner of the Stabilize window. Each mode pertains to a different type of shot, so testing them out in advance could lead to a better outcome as a result.
It is also worth noting, that any adjustments you make to the mode will require you to once again click the Stabilize button, allowing the platform to recalculate and reapply the stabilization algorithm. In addition to the modes listed above, there are other settings you can adjust to better improve the stabilization applied to your footage.
For example, tweaking the Smooth parameter can fine tune the effect further down the line. Keep in mind, though, that by manipulating this parameter, you can increase the amount of crop that's applied to your footage.
On the other hand, the Cropping Ratio limits the amount of cropping. This specific tool works inversely to the Smooth parameter, as increasing Cropping Ratio results in less cropping, thereby decreasing image stability.
Additional tools include the Zoom checkbox which allows the stabilizer to crop into your footage alongside the Camera Lock checkbox that forces the software to eliminate all camera movement.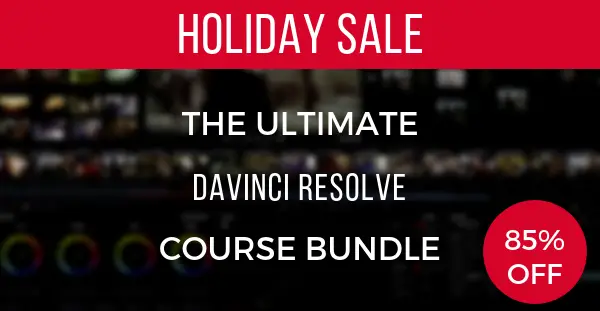 Meanwhile, if you like this tutorial and want to find out more about video editing and color grading in DaVinci Resolve 15, you can still grab the Ultimate DaVinci Resolve Course Bundle packed with DaVinci Resolve 15 Grading & Editing Courses, Fairlight 15 – Simplified, Fusion 15 – Simplified alongside more than 200 Stylistic LUTs.
If that's not enough, students who enroll until Friday, December 28th, 11.59 pm PT will also get Color Matching Simplified, DaVinci Resolve Practice, and RGB Curves Simplified Courses as a free gift. These all courses would otherwise set you back whopping $697 to buy separately. Now, you can get the entire package for just $97!
Below you'll find a quick overview of the included courses in the Special Holiday Resolve Course Bundle.
Color Grading in DaVinci Resolve 15 – Simplified
This course is the easiest and fastest way to learn color grading in DaVinci Resolve
For the absolute beginner
No prior knowledge of DaVinci Resolve, or color grading, is required
Regular price $229
Editing in DaVinci Resolve 15 – Simplified
Learn how to edit your footage in Resolve
Say goodbye to round-tripping and the monthly NLE subscription
Regular price: $129
DaVinci Resolve Practice
Download raw and graded ProRes files. Your job is to try and match them
Then, watch the actual grading sessions and compare that to your approach
Regular price: $99
Color Matching – Simplified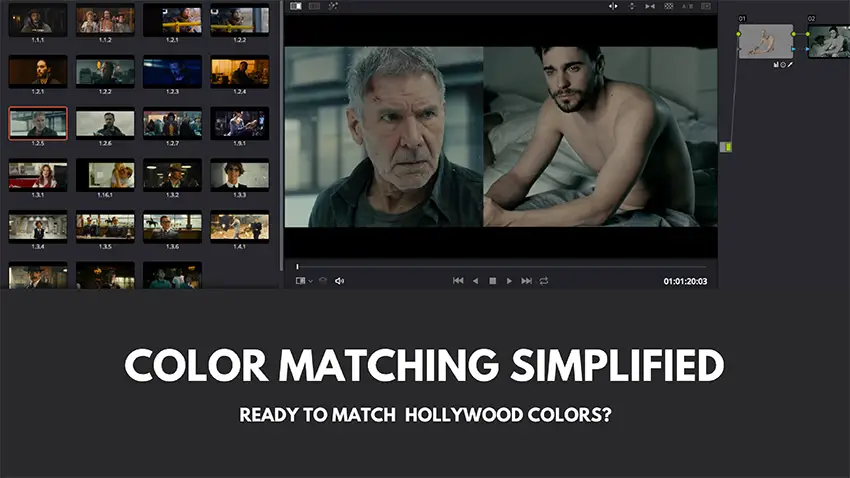 Learning to color match, opens a whole new world of possibilities for you and your clients
It gives you the ability to match the colors of your film to the colors of major Hollywood films
Regular price: $70
VIVID PRO LUTs
Get over 200 LUTs to make your footage "pop"
Regular price: $120
FREE GIFTS: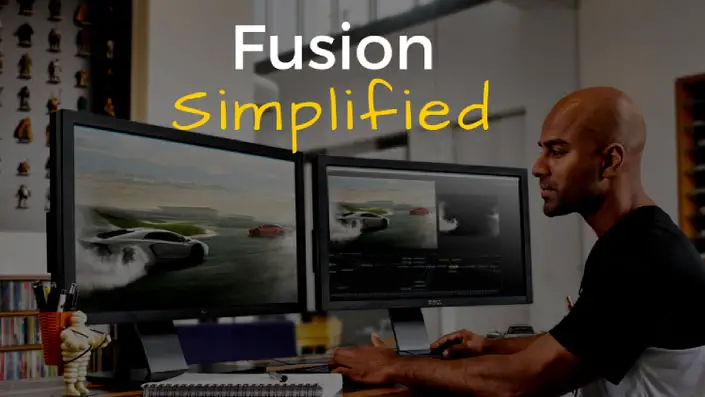 Fusion is the world's most advanced visual effects and compositing software, and it's been used in over 1000 major Hollywood blockbuster feature films!
You can create Fusion projects, right from your Resolve timeline, without having to round-trip. Plus Fusion is free!
Regular price: $150
Fairlight 15 – Simplified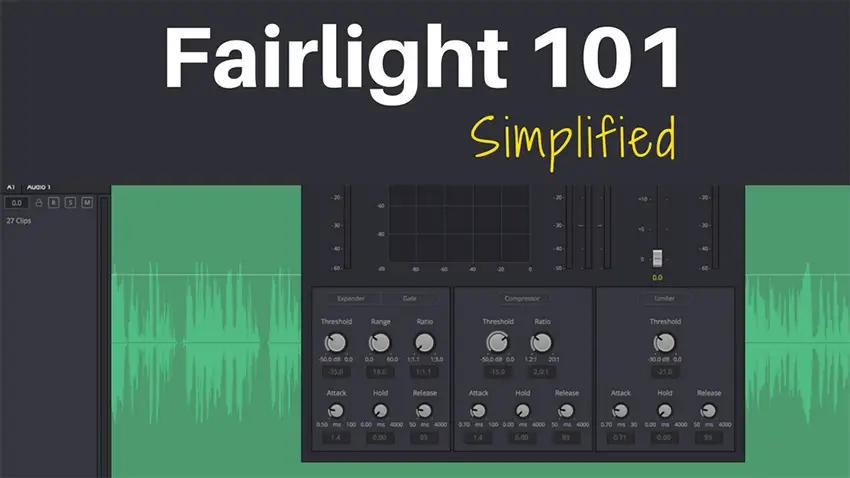 Fairlight Audio, is the latest addition to Resolve, allowing you to mix and master audio professionally, right from within Resolve.
This course covers not only Fairlight, but also the basics of digital audio, audio effects and audio mixing.
Regular price: $69
RGB Curves – Simplified
The course focuses on working with RGB Curves inside DaVinci Resolve
This is the first time it's included in the special bundle
Best of all, you get it as a free gift
Regular price: $106.80
The sale ends Friday, 28th December at 11.59 pm Pacific Time. Follow our affiliate link if you want to buy the Special Holiday Resolve Course Bundle now. Merry Christmas!
[source: Learn Color Grading]
Claim your copy of DAVINCI RESOLVE - SIMPLIFIED COURSE with 50% off! Get Instant Access!