Just in time for the Christmas holiday season, popular grading tool FilmConvert have teamed up with market leading video app for iOS FiLMiC Pro to announce that FilmConvert has just released updated profiles for their LogV2 implementation on iPhone XS/XS Max/XR smartphones.
FiLMiC LogV2 and FilmConvert make the ultimate combo for achieving authentic film looks for your mobile shot video.
FiLMiC Pro has become the de-facto standard for 3rd party video apps in iOS and the team behind the scenes there has dug deep to extract even more data from the iPhone's camera sensor. In their tests, they've obtained a whopping 12 stops of dynamic range from their iPhone footage.
Combined with the new FilmConvert profile, you can now use your iPhone as a serious B-Cam for your shoots, or even shoot an entire project on your mobile phone.
The iPhone XS/MAX/XR FilmConvert profiles can be downloaded from https://www.filmconvert.com/download/camera-profile
The entire video below was shot on the iPhone XS Max and graded using FilmConvert, so check it out for yourself and see how this profile can transform your smartphone footage.
If you're shooting on another device, you can still make the most of FilmConvert by using it with our free official LUT pack available for download from: https://filmicpro.com/luts
To mark the new the release of FilmConvert camera profiles for FiLMiC Pro you can save 10% off the already discounted price for a total of 35% OFF up until Jan 6th, 2019 using the following link: https://www.filmconvert.com/purchase/?promoCode=FILMIC
In addition, as a reminder, the FilmConvert Holiday Sale 2018 is on now! Save 25% on FilmConvert for a limited time only – use this link.
LAST MINUTE Christmas 2018 Deals for Filmmakers and Photographers!
15% OFF a AVID Media Composer 1-Year Subscription
Last chance to get 15% off a 1-Year Subscription to Media Composer or Media Composer — Use promo code YEAREND (link to deal here) at checkout! Offer ends December 31, 2018!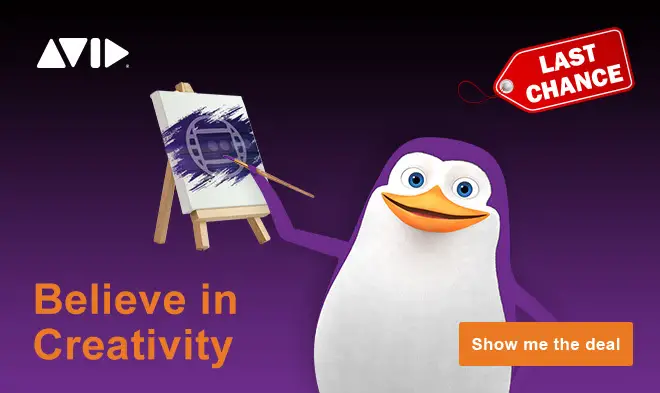 25% OFF Everything at GROUND CONTROL LUTs – link to deal here. USE CODE: CHRISTMASWEEK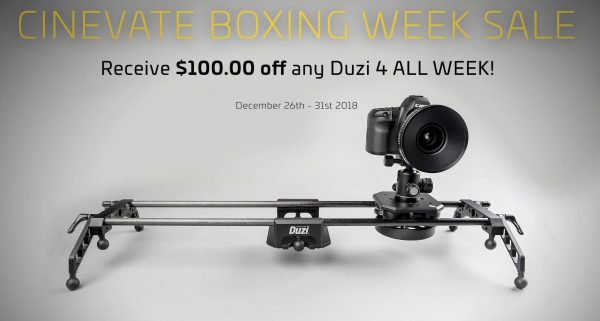 CINEVATE Boxing Week Sale – from December 26th – 31st 2018 take advantage of the discounts on both Duzi 4 and Horizen!

$100 OFF Any Duzi 4 Slider (Ends 31st December 2018)
$150 OFF any Horizen slider (Ends 31st December 2018)

SmallHD Holiday Deals – Get $80 Off FOCUS SDI monitor (today December 26th only)
Save up to 18% on DJI gear – direct link here.

What are some other good deals you've seen? Do share in the comments below.
Merry Christmas and best wishes for 2019!
Claim your copy of DAVINCI RESOLVE - SIMPLIFIED COURSE with 50% off! Get Instant Access!