Earlier today, Insta360 opened reservations for the Insta360 Titan, a beast of a VR Cinema Camera featuring 8x lenses that captures 360 photos and video at up to 11K resolution! 
The Insta360 Titan uses 8x Micro Four Thirds (MFT) sensors, the largest sensors available in any standalone VR that you can place a deposit for or pre-order.
Some of you may waive a finger and recall the RED-made the Manifold – an 8K VR camera with 16x Helium sensors for Facebook, however the said camera is not currently available to pre-order, nor do we know detailed specs (and it sounds rather proprietary once you start to encounter terms like 6DoF?).
Anyway, that crazy camera aside, as of right now, as far as I know, the Titan with its 8x MFT sensors takes the honours for the largest sensors in a commercially available VR camera.
The MFT sensors maximize image quality, dynamic range, low-light performance and colour depth, raising the bar for realism in high-end professional VR capture.
Insta360 will show the new camera at the CES 2019 in Las Vegas this week. Creators can reserve their Titan today here to secure a priority shipment in the first batch.
The Titan is the first standalone 360 camera ready to record in 11K. Key shooting modes include 11K monoscopic at 30fps, 10K 3D at 30fps, as well as 11K 360 photos in 3D and monoscopic formats.
Additional shooting modes include 8K/60fps and 5.3K 360 video at 120fps for some sublime super-slow motion. 
8x MFT Sensors
360 cameras use an array of sensors to cover every direction of the action. Most VR cameras use small sensors on par with those found in smartphones or action cameras in order to keep the form-factor small, but sacrifice image quality in the process. Thanks to the larger MFT sensors, this is not the case with the Titan.
The Titan enters VR Cinema-grade territory by combining the benefits of a large sensor area with a relatively compact design. These high-performance sensors are the key to achieving a cinematic image quality that's been unattainable to VR creators until now.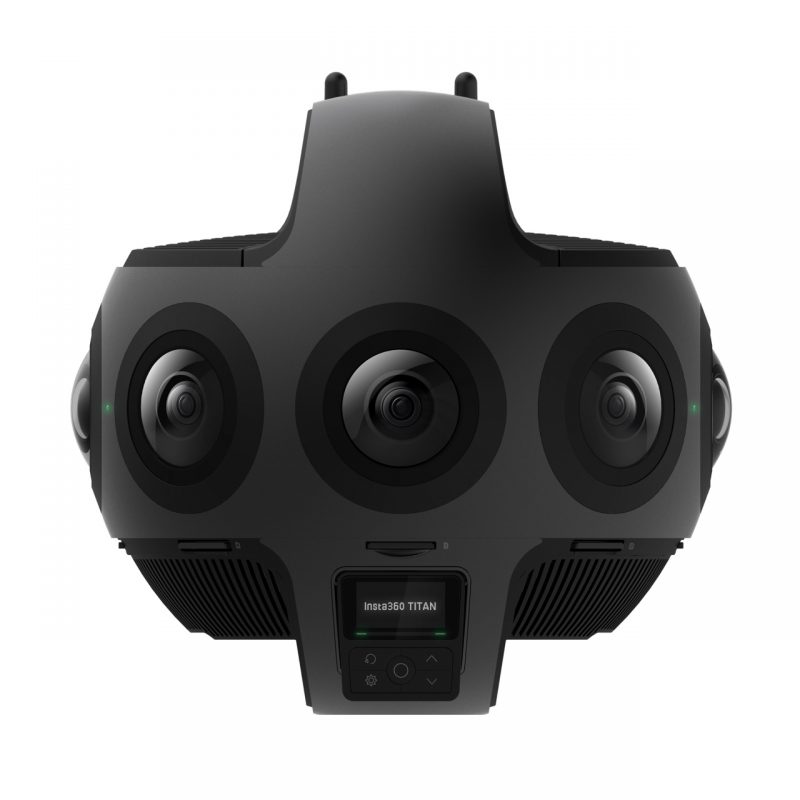 10bit Colour for Naturalistic Image Fidelity
The Titan supports recording in 10 bit colour, allowing for billions of colour combinations and extreme colour accuracy, while its high dynamic range lets creators capture natural lighting and low-light scenes to achieve an unparalleled realism in VR.
This will allow creators to push the images further in the grade, thus allowing for more creative options. 
FlowState Stabilization
The Titan uses Insta360's signature on-board FlowState Stabilization technology, allowing for gimbal-like 9-axis stabilization with no accessories or added effort from the user. On-board stabilization lets creators achieve the stunning dynamic shots necessary to tell a compelling story in VR.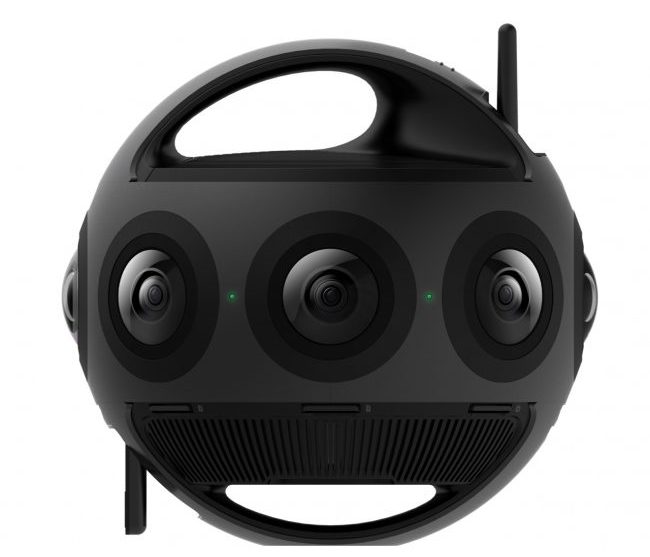 Farsight Live Monitoring with a Smartphone or Tablet
The Titan comes standard with Insta360's Farsight live monitoring system, consisting of a transmitter and a receiver that can be easily attached to a phone or tablet.
Using Farsight, VR filmmakers can easily preview and control their shoots remotely. VR directors used to have to yell "action" and then jump behind a tree to avoid ruining the shot. Farsight saves them the sweat.   
Deliver what you shoot.
Ultra-high-res VR content presents a distribution challenge. Most playback systems aren't ready to decode immersive video at higher than 4K, let alone 11K.
CrystalView, Insta360's proprietary playback tech, lets creators deliver what they really shot. It renders in real time exactly the part of a video a viewer is watching – with no computing power wasted on displaying what's behind their head — so that even mainstream smartphones can play back full-quality Titan content.
Reservations open now.
Starting today, VR filmmakers can reserve their Insta360 Titan and be among the first owners when the camera ships this April.
The Titan is priced at $14,999 USD, and the reservation is confirmed with a fully refundable deposit. The Insta360 Titan is set to ship in April, following a pilot program with select filmmaker partners.
For more info and details head over to Insta360.
Disclaimer: As an Amazon Associate partner and participant in B&H and Adorama Affiliate programmes, we earn a small comission from each purchase made through the affiliate links listed above at no additional cost to you.
Claim your copy of DAVINCI RESOLVE - SIMPLIFIED COURSE with 50% off! Get Instant Access!