Facebook and RED made a 360 degree VR camera, they call Manifold. Despite, the recent hacking scandal, which has seen 50 million+ accounts compromised (mine included), Facebook say they have the ultimate imaging tool for the future. In a recent post on their Facebook 360 sub domain, segment, partition, sub-universe, whatever kids call these things nowadays, they revealed some details about the Manifold.
RED and Facebook have worked closely to build the Manifold, they call a "studio-ready camera system for immersive 6DoF storytelling" (no idea what this means, but if you want to know more you can read about it here), whose aim is to connect creative professionals with audiences in a bold new way.
Although not yet finished, FB say they've made great progress. What they shared recently was a glimpse at the hardware, design and some of the features of the Manifold 360 VR camera, which also includes custom optics from Schneider, namely a bunch of 8mm, f/4.0, 180 degree fish lenses.
The Manifold uses an array of 16 RED Helium 8K Sensors arranged to allow full 360 6DoF capture and record raw from each of them running 8K/60p simultaneously.
However, high resolution VR capture is not just about the resolution and the cameras, even though high-resolution as in 6K+ and 8K being a preferred choice. A major part of the workflow with this camera is a familiar yet powerfully robust post-processing toolset from companies such as Adobe, Foundry, and OTOY, which will have optimized software for the camera.
Manifold is the first professional camera to fully capture a spherical set of images to accurately recreate entire scenes. The unique combination of camera arrangement and set-ready capabilities makes it an ideal capture tool for professional cinematographers.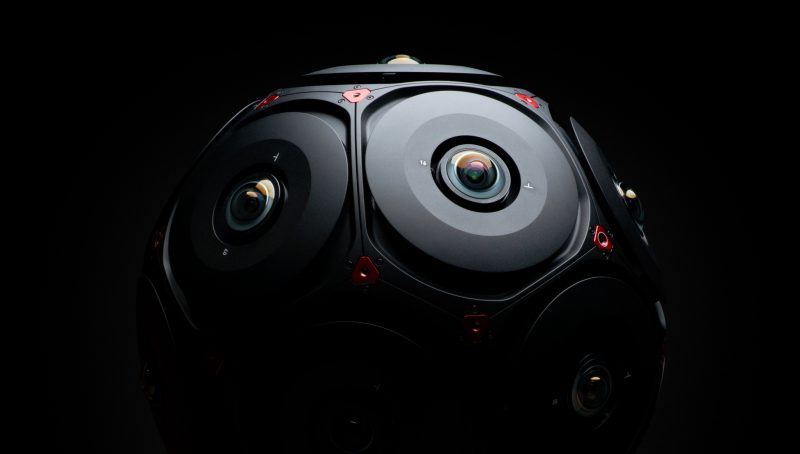 RED/Facebook Manifold Highlights
SENSORS/LENSES
16x RED Helium 8K sensors for a full 360 6DoF capture
Record raw from 16 cameras running 8K/60 fps simultaneously
Custom Schneider 8mm f/4.0 180 degree fish eye lenses
I/O CONNECTIONS
Single SMPTE 304M cable for power, control and data
Camera Control Unit and storage device may be up to 100 meters from Camera Head
5 x 12G-SDI outputs for monitoring or third party stitch processing
Multiple third party storage device choices providing 1 hour or more record time
ACCESSORIES
ND filters
Quick release handles for manoeuvring and setup
UI/UX
Web app based control interface for flexibility of user interface device choice
SDK provided for post processing.
There are no details on pricing and availability yet, but Facebook promise to share those in a future update.
Claim your copy of DAVINCI RESOLVE - SIMPLIFIED COURSE with 50% off! Get Instant Access!