After weeks of rumours, the Canon EOS RP was officially announced earlier today. It's the entry-level model in the new "R" full-frame mirrorless lineup at Canon repped by the EOS R, which was released a few months back in 2018. In addition to the EOS RP, Canon also announced the development of six new RF lenses to be released by the end of the year.
Canon is pitching this new, cheaper camera to those photographers who want to make the jump from their APS-C mirrorless EOS M models or the Canon 70/80D DSLRs, and make the plunge into the world of full-frame mirrorless photography. If the EOS R is equivalent to the 5D mark IV in the world of DSLRs, then the new EOS RP is the 6D Mark II's doppelgänger in terms of a more budget full-frame model.
The new Canon EOS RP sports a 26.2 megapixel full-frame CMOS sensor powered by the DIGIC 8 image processor and featuring the familiar Dual Pixel CMOS Auto Focus (AF) system with 4,779 manually selectable AF points and a wide AF coverage area of 88 percent horizontal and 100 percent vertical.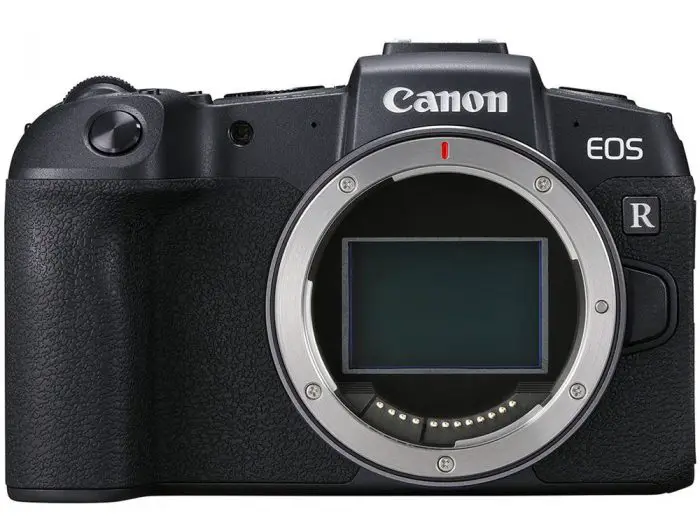 In terms of its photographic ability, the EOS RP seems to be on par with the competition – Canon say the camera "…astonishingly boasts AF sensitivity in low light in as little as Exposure Value (EV) -5″ (with f1.2 lenses that is). When using eye detection AF, the camera can automatically detect faces and focus on the eye of the subject. This feature is supported when the camera is set in either servo AF mode during continuous shooting and movie servo AF, as well as one-shot AF.
The EOS RP has the new RF lens mount and Canon have thrown in a free EF to RF lens adapter so you can use your existing EF-S and EF lenses. The camera has a single SD card slot and uses the cheaper and smaller Canon LP-E17 battery, and not the LP-E6.
In terms of video though, things are not that great.
4K video at 23.98 and 25p (or rather UHD) is possible, but it's 8bit 4:2:0 H.264. 1080p is limited to 60p, which makes the camera very limited and not competitive to most users. Some might say that for $1,300 you can't expect more, especially from Canon, and since the EOS R, which is considered a "higher tier" model, it kind of makes sense for them to cripple the lower-end model too…
It just makes me wonder though, if the RP and R are so limited in the video department, does this mean that the next model in the range – which logically needs to be a the top-specs, above EOS R model – something like a EOS RX or R II or something, will have at least 1080/120fps and 4K/60p, plus a Log profile? While I'd like to think that is certainly possible, I doubt we can expect anything groundbreaking from a top spec model in the video department.
The EOS RP also does not have Canon LOG! And Dual Pixel AF apparently does not work in 4K! Oh, not to mention – there is a significant crop when filming in 4K UHD, just like on the EOS R. Therefore, if you are looking to record full-frame 4K video with a mirrorless camera with great autofocus, the EOS RP, sadly, ain't it.
There is no IBIS, instead we get the Digital IS that has been Canon putting in their cameras lately. For stabilization you have to rely on stabilized EF or RF lenses, or use the camera with a handheld gimbal stabilizer. At least you get a fully articulating touchscreen, a mic input as well as headphones out – so at least the vloggers will be happy (unless they want to film in 4K without a crop).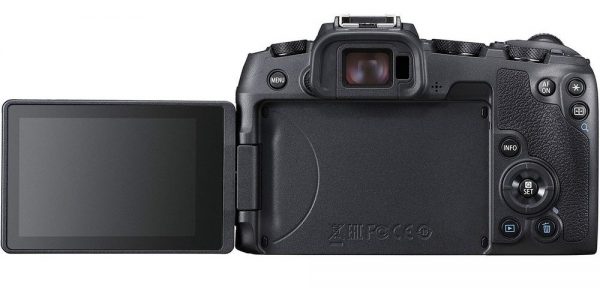 Canon EOS RP Features
26.2 Megapixel Full-Frame CMOS Sensor
DIGIC 8 Image Processor
Dual Pixel CMOS AF (in Full HD only, not in 4K!!!)
4K (3840 x 2160) at 25, 23.98 fps Intra Frame

4K Time-lapse (16:9) 3840 x 2160 at 29.97, 25 fps All-I

1920 x 1080 (59.94, 50, 29.97, 25 fps) intra frame

& intra frame lite (29.97, 25 fps)
1280 x 720 (59.94, 29.97, 50, 25 fps) intra frame
2.36m-Dot OLED Electronic Viewfinder
Fully-Articulating Touchscreen LCD
Mic Input & Headphones Out
Wi-Fi and Bluetooth
Records to 1 x SD card
Battery Power via 1 x LP-E17 battery
Included EF/EF-S to RF Lens adapter in most markets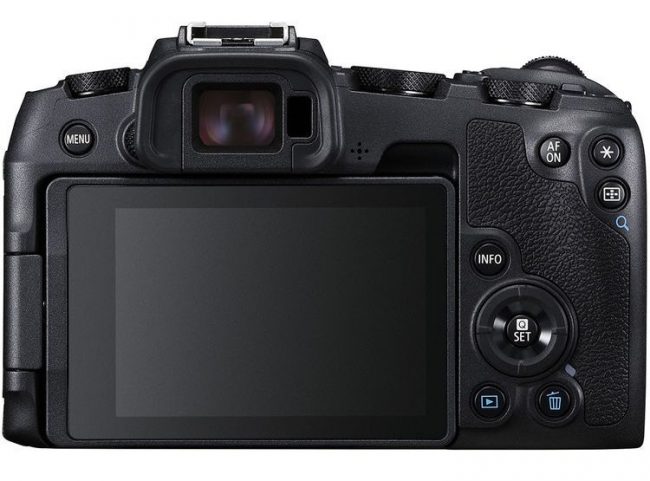 As mentioned earlier, Canon also announced they are working on developing six new RF-series lenses. The six new RF mount lenses under development include:
Canon RF 85mm F1.2 L USM
Canon RF 85mm F1.2 L USM DS

with De-focus Smoothing lens technology

Canon RF 24-70mm F2.8 L IS USM
Canon RF 15-35mm F2.8 L IS USM
Canon RF 70-200mm F2.8 L IS USM
Canon RF 24-240mm F4-6.3 IS USM
The new RF lenses are expected to be available some time later in 2019. There are no prices for these lenses yet.
Meet the Canon EOS RP:
Canon EOS RP sample video:
Behind the Scenes:
Canon EOS RP pre-order links:
Claim your copy of DAVINCI RESOLVE - SIMPLIFIED COURSE with 50% off! Get Instant Access!