At the start of CP+ 2019, Sony officially announced the new portrait "monster" Sony FE 135mm f/1.8 GM – the highly anticipated addition to their acclaimed G Master series of full-frame E-mount lenses. Seeking to make itself an indispensable part of any pro portrait Sony photographer shooting with a Sony a9 or a7RIII for example, the new 135mm f1.8 G Master is a beast of a lens, clocking in at nearly a kilogram (950 grams to be exact) and sporting an 82mm filter front.
However, given its optical quality and performance the size and weight are to be expected in top class lenses of this caliber.
The new Sony FE 135mm f/1.8 GM comes equipped with Sony's most advanced optical technologies, and is built to meet the extremely high standards of Sony's G Master series. Sony say their new portrait beast exceptionally high resolution and exquisite bokeh, two signature qualities of their flagship G Master brand.
The new 135mm f1.8 GM has been tuned for a super-fast autofocus (AF) acquisition demanded from a high-performance tool for professional portrait photographers, wedding photographers, sports photographers and a wide variety of imaging enthusiasts with access to significant disposable income.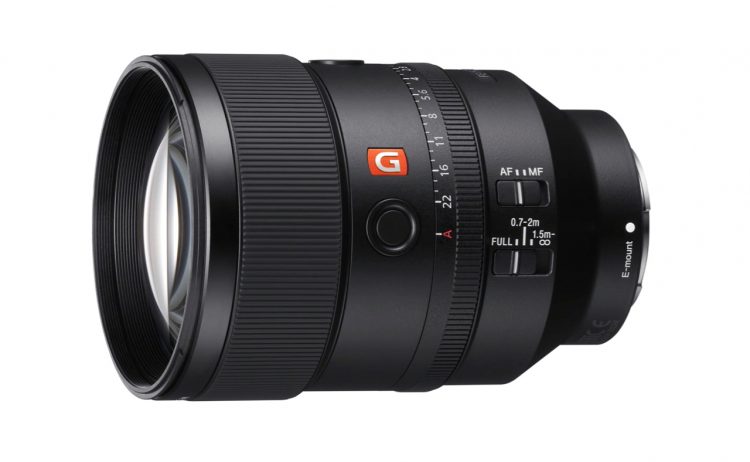 Sony FE 135mm f/1.8 GM Features
E-Mount G Master Lens
Full-Frame 35mm Sensor Coverage
Aperture Range: f/1.8 to f/22
XA Element, Super ED and ED Elements
Nano AR and Fluorine Coatings
XD Linear Motor AF System
AF/MF Switch; Internal Focus
Two Focus Hold Buttons
Physical Aperture Ring; De-Click Switch
Dust and Moisture-Resistant Construction
Rounded 11-Blade Diaphragm
Price: $1899 at B&H
The latest G Master prime lens also boasts sharpness and high resolution across the entire frame, even when shooting wide open at f/1.8, thanks to its innovative optical design that places XA (extreme aspherical) and Super ED (Extra-low Dispersion) glass elements in the front group to effectively suppress all common telephoto lens aberrations.
In addition, the Super ED element plus one ED glass element are strategically positioned to compensate for axial chromatic aberration, minimize colour fringing and maximise overall resolution, ensuring outstanding image quality. Sony's unique Nano AR Coating is applied to reduce flare and ghosting that can occur when shooting backlit portraits.
The new lens also features dual-autofocus groups in a floating focus arrangement for improved close-up capability, allowing a minimum focus distance of just 0.7 metres and a maximum magnification of 0.25x.
To ensure that this lens can keep up with fast-moving portrait or sports subjects, the FE 135mm F1.8 GM has been equipped with a total of four of Sony's proprietary XD linear motors—two for each group—that achieve rapid, reliable and speedy AF tracking and performance. There is also a control algorithm that helps to maximise control response and ensure quiet, low-vibration AF.
The FE 135mm F1.8 GM includes a number of professional controls that enhance ease of operation for both stills and movie shooting. These include an aperture ring that allows direct, intuitive aperture control and a focus ring that features Linear Response MF for fine, responsive manual focus control.
The Sony FE 135mm F1.8 GM is expected to start shipping sometime in April 2019, priced at approximately $1899 US/£1,750/€2,000.
New Circular Polarising Filters
In addition to the new FE 135mm F1.8 GM Lens, Sony has also announced a new line-up of Circular Polarising Filters for the following lens diameters: 49mm, 55mm, 62mm, 67mm, 72mm, 77mm and 82mm. They also feature a ZEISS T* Coating to minimise flare and a slim filter design to prevent image vignetting and maximise overall performance.
The new CP Filters are expected to start shipping in Europe around April 2019 and be priced as follows:
49mm (model VF-49CPAM2) – €110
55mm (model VF-55CPAM2) – €120
62mm (model VF-62CPAM2) – €150
67mm (model VF-67CPAM2) – €170
72mm (model VF-72CPAM2) – €180
77mm (model VF-77CPAM2) – €200
82mm (model VF-82CPAM2) – €260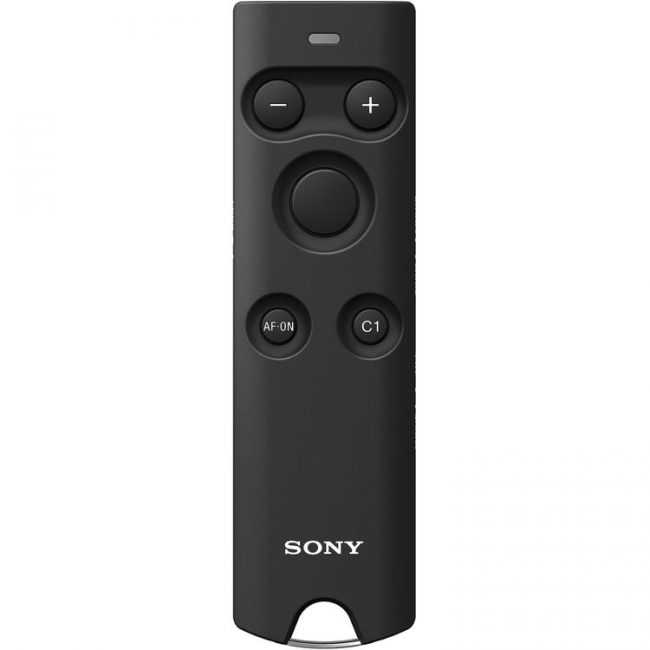 RMT-P1BT Wireless Remote Commander
And finally, Sony also introduced today a new Bluetooth Wireless Remote Commander for a more reliable and responsive solution for photographers that want to precisely control their camera during landscape shooting, architectural photography, astrophotography, still motion photography, and or group portraits.
The new RMT-P1BT wireless remote commander operates via a Bluetooth connection, eliminating the need for wires, cables or receivers to connect the remote directly to the camera. The remote features an extremely fast response, within approximately 0.05 seconds release time-lag, that ensures the shutter can be released with precise accuracy.
There is also an LED light that indicates operating status to camera by flashing or lighting continuously. Additionally, the remote is designed to resist dust and moisture plus hot and cold temperatures offering reliable operation in a wide variety of environments and weather conditions.
The remote features focus buttons for manual control over subtle focus changes, a remote C1 custom button that can be adjusted based on your preference. It also includes Start/Stop movie recording and control over power-zoom or digital-zoom functionality, making it the ideal accessory for remote filming.
The Sony RMT-P1BT Wireless Remote Commander is priced at approximately £65 / €75 or $80 in the US (B&H link here) and expected to ship in April.
For more detailed info about the latest announcements head over to Sony.
Claim your copy of DAVINCI RESOLVE - SIMPLIFIED COURSE with 50% off! Get Instant Access!