Popular lens makers SIGMA are one of the three L-mount alliance members alongside Panasonic and Leica, and the company has announced they have a new Sigma MC-21 lens adapter for Canon EF mount to L-mount lenses as well as its own Sigma SA mount to L-mount. In addition SIGMA also announced their plans to make 11 of their coveted Art series primes with a native L-mount so those thinking of getting the new Lumix S1 or S1R cameras can benefit from the awesomeness of the Sigma Art series primes. This was expected as SIGMA had committed to the new L-mount alliance since the announcement of the Panasonic/Lumix S1R and S1 cameras, which were pre-launched at Photokina 2018.
The new Panasonic full-frame mirrorless system can surely benefit from more affordable high-quality primes in the native L-mount, since the Leica primes cost an arm and a leg.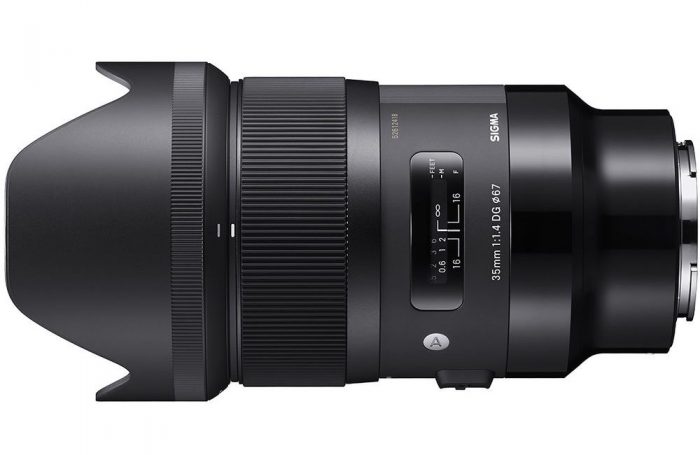 The Sigma MC-21 EF to L-mount adapter gives photographers and other creatives, who will be adopting the new Panasonic FF system more options when it comes to lenses. A lot of photographers already own Sigma EF mount Art lenses, not to mention Canon EF lenses (compatibility with non-Sigma EF lenses remains to be tested), which are still extremely popular; hence why the new adapter is a great addition to the L-mount family.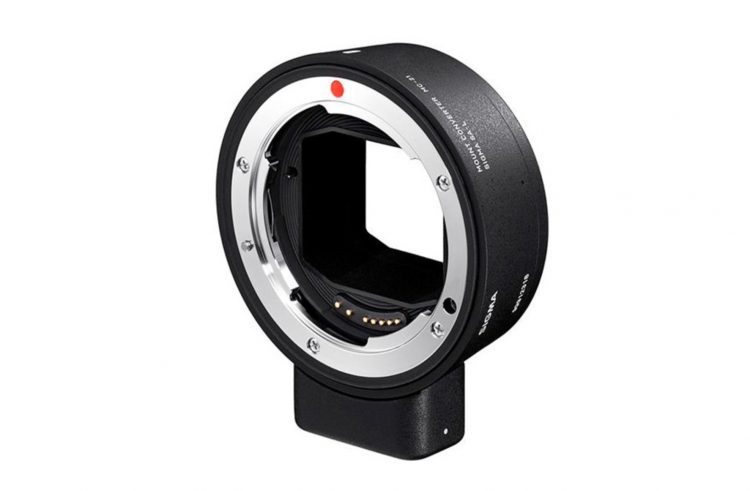 Sigma have about 29 interchangeable lenses available to be used for L-Mount cameras, and say their new MC-21 adapter supports "fast and accurate auto focus" in AF-S mode, but alas you won't be able to use this adapter for AF-C (continuous) mode, which may very well be a deal breaker for many people.
The Sigma MC-21 adapter has a built-in LED to let you know when a lens firmware update is available.
Sigma have also pre-loaded the lens data in the MC-21 adapter for each compatible Sigma EF lens, thus optimising autofocus and aperture control performance. Regarding lenses to be released in the future, data for operating these lenses via the MC-21 will be stored in the lens. This means that you won't have to update the firmware on the MC-21 when new lenses are released.
Here is a list of the MC-21 compatible Sigma lenses (both APS-C and Full-Frame):
In addition, the MC-21 also supports correction functions of camera such as peripheral illumination, chromatic aberration of magnification, and distortion. The Sigma MC-21 adapter also comes with tripod support. The Sigma MC-21 supports EXIF data such as lens type, focal length, F number, and other tags embedded in each image file.
Here is a list of the 11 Sigma Art series primes that will be available L-mount:
SIGMA 14mm f/1.8 DG HSM Art
SIGMA 20mm f/1.4 DG HSM Art
SIGMA 24mm f/1.4 DG HSM Art
SIGMA 28mm f/1.4 DG HSM Art
SIGMA 35mm f/1.4 DG HSM Art
SIGMA 40mm f/1.4 DG HSM Art
SIGMA 50mm f/1.4 DG HSM Art
SIGMA 70mm f/2.8 DG MACRO Art
SIGMA 85mm f/1.4 DG HSM Art
SIGMA 105mm f/1.4 DG HSM Art
SIGMA 135mm f/1.8 DG HSM Art
The Sigma Art series prime lenses cover 35mm full-frame sensors and will offer high-speed autofocus; they will also be fully compatible with AF-C mode, in-camera image stabilization, and in-camera aberration correction.
There are no dates yet for when these lenses or adapter will start shipping, and there is no pricing at the moment. For more info head over to Sigma.
Claim your copy of DAVINCI RESOLVE - SIMPLIFIED COURSE with 50% off! Get Instant Access!