To those shooting video with Micro Four Thirds and Sony mirrorless cameras SLR Magic is a brand usually associated with very compact, affordable, and rugged built lenses geared towards video use. SLR Magic have been making affordable and very compact prime lenses, as well as one of the very few manufacturers to offer actual Anamorphic lenses that you don't have to get a 2nd mortgage for (alongside a few Anamorphic adapters for spherical lenses) for years now, and it looks like they are now porting their MicroPrime CINE range from Sony E mount over to Fujifilm X-mount.
The SLR Magic MicroPrimes CINE X-mount will be priced at $599, except for the 12mm T2.8 at $499. Now in Fujifilm X-mount, the SLR Magic MicroPrimes include the following focal lengths:
SLR Magic 15mm T3.5 X-mount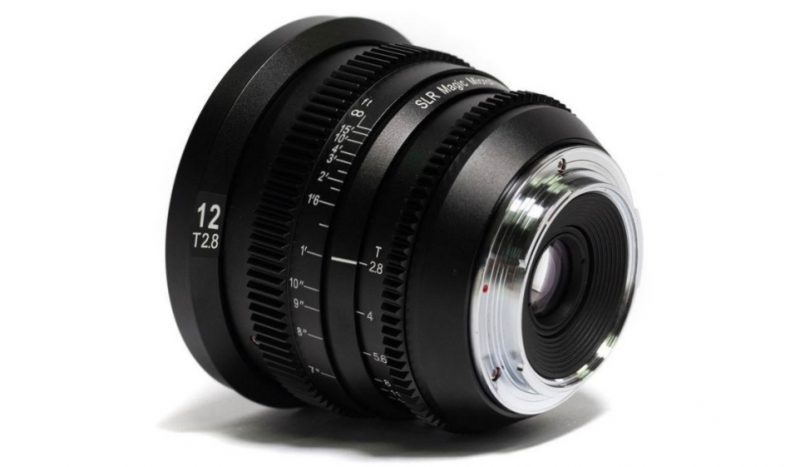 SLR Magic is also adding two new focal lengths 12mm T2.8 and 15mm T3.5 to the already existing 5 for Sony E mount, making a total of 7 for the MicroPrime CINE Fuji X range. The 12mm T2.8 covers APS-C sensors, while 15mm and the rest cover full-frame 35mm sensors. You can fit 82mm filters (85mm fronts) on the fronts of the MicroPrimes, while the compact size makes them perfect for handheld use and gimbal stabilizers.
The SLR Magic Micro Primes feature a similar weight and size distribution along the focal lengths with consistent lens gear positions for rapid lens changes and easier re-balancing when changing lenses on a gimbal.
The 12mm to 18mm lenses get a 7 blade aperture, while the 25mm and up get a 13-blade iris for some pleasing bokeh with natural-looking, out-of-focus highlights. The SLR Magic MicroPrimes have an internal focus design so the front of the lens doesn't rotate when focusing.
SLR Magic MicroPrime CINE Features
Each lens has similar weight distribution characteristics
Design minimizes re-calibration and balance when switching lenses on a gimbal
Internal focus design prevents the front of the lens from rotating while pulling focus
An 82mm front filter thread
Affordable pricing
Technical specifications from the SLR Catalog listing currently available Micro Primes CINE in the Sony E, Fujifilm X-mount and Micro Four Thirds:
To pre-order head over to B&H here.
Claim your copy of DAVINCI RESOLVE - SIMPLIFIED COURSE with 50% off! Get Instant Access!